"Good Times" Earned Millions, But It's Creator Shared How He Got Cheated & Had A Tough Life
Posted On : November 24, 2021
"Good Times" is now considered one of the most iconic sitcoms of the 1970s. So, it comes as no surprise that the show made millions of dollars. However, the show's co-creator, Eric Monte (77), has revealed some horrific backstabbing truths about what went down with his earnings and his life afterwards.  See details below…
With his contributions to "Good Times," "What's Happening," "The Jeffersons," "Sanford and Son," "The Cosby Show," and the classic movie, "Cooley High," Monte's talent definitely speaks for itself. But, despite his obvious talent, unfortunately, he wasn't compensated properly. According to him, the execs stuck him for his paper, but we never would have guessed things had gotten THIS bad for him…
EXTREME HARDSHIPS & SMALL SALARY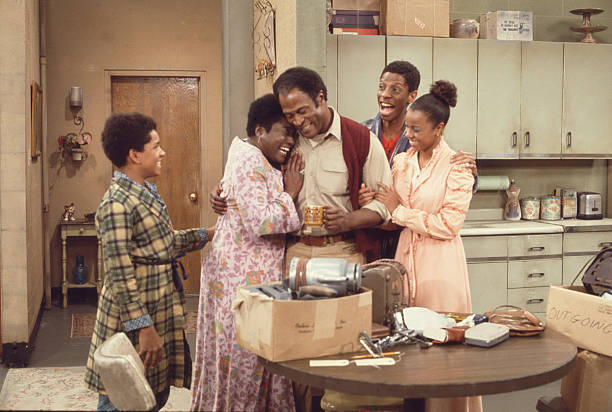 During a previous interview with "Soul Train," Monte revealed he had to take legal action to be compensated for "Good Times." In 1977, he filed a lawsuit due to contract discrepancies with the show. But, even after winning a settlement, he still didn't receive all he deserved.
Monte won a million-dollar settlement (crumbs in comparison to the show's profits), and get this- he was only awarded 1% of the royalties from the show- a show that is still in regular syndication 40+ years later, mind you. Ain't that a blip?!!
Eric Monte on lawsuit settlement: "The settlement was for $1,000,000 and one percent of 'Good Times.' I also get a portion of the royalties of 'Good Times' on DVD. I asked about 'Sanford and Son,' 'The Jeffersons,' and 'What's Happening.' They said, 'nothing.'"
YOU WON'T BELIEVE WHERE MONTE ENDED UP AFTER THIS
After winning the settlement, Monte decided to invest his money in other projects. He used the funds to promote his play "If They Ever Come Back." However, things didn't go according to plan because the public's response was nothing like he expected. Unfortunately, the stage play flopped.
In addition to the failed project, it was widely reported by various media outlets, that Monte ended up suffering bouts with crack cocaine abuse back in the day and had no choice but to file bankruptcy due to the lack of earnings from his show creations. And here's where it gets even worse: In 2005, Eric Monte- the man who is responsible for creating TV shows/movie that gave us some of our most treasured old school memories EVER- found himself living in a Salvation Army shelter, paying $300.00 a month for shelter, food, and counseling. That's just sad and wrong on SO many levels.
THE UNLIKELY PERSON WHO HELPED HIM
After years of struggling due to all of the disheartening events that occurred during his career, Monte received a major opportunity from an unlikely person. During an interview with The Los Angeles Times, Illinois state Rep. Ken Dunkin explained how he coordinated a small fundraiser to help Monte. After growing up watching so many memorable shows Monte contributed to, he explained how Monte impacted his life. He wanted to return the favor.
"We want him here in Chicago," said Dunkin. "This man should not be going out like this. I grew up on 'Good Times.' That's me. I grew up in the '70s looking at that show. Our family gathering, bonding moments were around that show. That was our building."
Dunkin also explained why he believes so many people should be able to relate to Monte:
"He'll be living in an affordable home with social services geared to help folks who are rebounding," Dunkin said. "He'll get a key to a lovely studio with a nice kitchen in an area where most people in Chicago can't afford to live," he said."His story is profound in a number of ways. We are all one or two months away from being an Eric Monte."
At least there was a beautiful ending to an unfortunately ugly story of deception, outright thievery, and injustice. Wishing Eric Monte continued success and positive energy as he continues to rebuild his life and career.