Gorgeous Grown Daughter Of Vanessa Williams & Rick Fox Stunned For Prom..Her Parents Are Proud
Posted On : May 26, 2018
As the 2018 prom season comes to a close, many proud parents have been sharing prom memories of their kids online. The other day, actress/singer, Vanessa Williams, and her ex-husband/retired NBA player, Rick Fox, joined that 'proud prom parents' list. They took to social media to share photos of just how grown their now 18 year old daughter, Sasha Fox, is and how happy she was on her recent prom day. Sasha is a gorgeous young lady, who looks a lot like both of her parents. Check out what they shared below.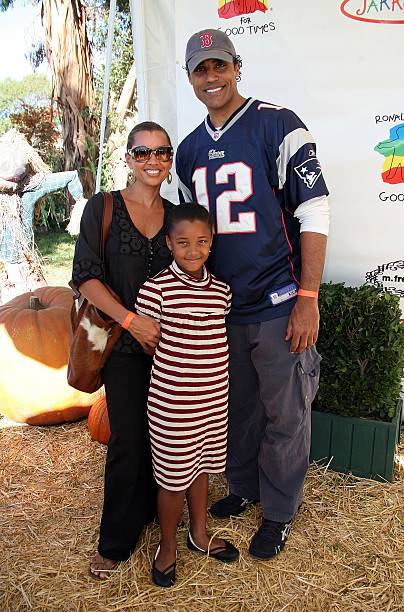 Vanessa beamed with pride and took a moment to cherish just how fast time goes by in her Instagram shout out to her daughter. (swipe left to see all of the photos):
https://www.instagram.com/p/BjNLmJ7j4hc/
Vanessa Williams: My baby's @sashafoxyy last prom💗 Cherishing these #mommymoments #ohhowtheyearsgoby
Rick shared a sentimental message on Instagram, thanking his ex-wife for co-parenting their child:
Rick Fox: HerLastProm ~ Graduation around the corner 😢So proud of you @sashafoxyy ~ #PreAdulting at University coming up next 🎥Thank you MOM @vanessawilliamsofficial 🙏🏽
https://www.instagram.com/p/BjNpTZOHV0L/?hl=en&taken-by=imrickafox
https://www.instagram.com/p/BjP2WIQgjvt/
WATCH VANESSA GIVE HER DAUGHTER THE SURPRISE OF HER LIFE:
Sasha grew up right before our eyes. It was just in 2016, that she looked much younger and rocked no makeup, when we shared the surprise video of her parents giving her a new car. As we previously reported, Vanessa and Rick had given their daughter the best birthdays/Christmas' any 16 year old could ever ask for at that time. Sasha's birthday was actually is May, but it wasn't until December 2016, that her parents decided to surprise her with what she called a "late birthday/early Christmas" gift.
In the video above, Vanessa made Sasha think they were on their way to a mother/daughter massage day at the spa, but instead, Vanessa pulled up to a Mercedes dealership and Sasha's reaction was priceless…
That was the moment that Sasha officially became a Mercedes owner at 16, which must be nice! Today, at 18 years old, Sasha still seems like a humble young lady with a good head on her shoulders, so all of the gifts of love her parents bless her with are well deserved. Congratulations Sasha Fox!