Here's Why Many Think Timberlake & Janet Jackson Are Performing Together At 2018 Super Bowl
Posted On : January 17, 2018
Some people are still mad at Justin Timberlake for leaving Janet Jackson high-and-dry after their Super Bowl performance in 2004. The wardrobe malfunction, later dubbed "Nipplegate," resulted in a ban on Jackson and an FCC five-second broadcast delay on all live performances going forward. But Timberlake insists that he and the iconic performer have mended fences and a recent interview with Apple Music's Beats 1 host Zane Lowe suggested that the two might be getting a do-over.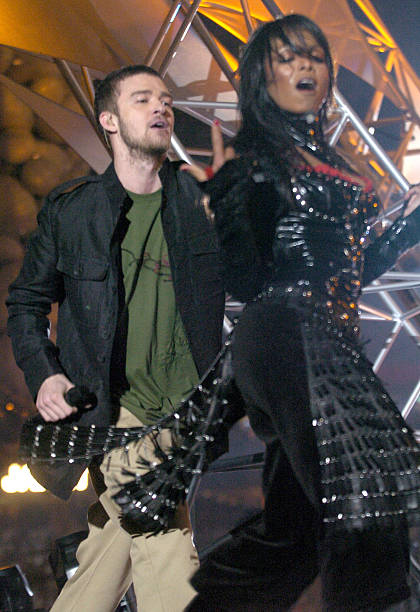 Timberlake will be dropping an album entitled Man of the Woods on Feb. 2 which is two days before Super Bowl LII in Minneapolis. He is also planning his upcoming tour. When he sat down with Lowe, they had to address the elephant in the room. Considering what happened last time during the "family-friendly" broadcast, how did J.T. manage to get invited back?
"To be honest, it wasn't too much of a conversation," he said. "It's just one of those things where you go, like, 'Yeah, what do you want me to say? WE'RE not going to do that again!'"
Who is this "WE" that Justin speaks of??? Timberlake may or may not be hinting at a reunion onstage, but considering that Ms. Jackson's third studio album Control was recorded in Minneapolis, it would certainly be appropriate. Produced by music legends Jimmy Jam and Terry Lewis, who once worked with Prince and were members of the band fronted by Morris Day called The Time, Control went on to sell over 10 million copies and earn a Grammy nomination for Album of the Year.
Jackson, Jam, Lewis, and Prince own Minneapolis. How could the city host a Super Bowl without them? And how else could Timberlake fit in? He's trying. For starters, J.T. is slated to have his album listening party at Paisley Park Studios during Super Bowl weekend. Tickets will go for $80 apiece.
So will the Jackson-Timberlake halftime show actually happen? That's anybody's guess. But if not, Timberlake wants everybody to know that even though he didn't talk about it, he and Janet are all good.
"Absolutely, and I don't know that a lot of people know that," Timberlake told Lowe. "I don't think it's my job to do that because you value the relationships that you do have with people."
Justin Timberlake addresses Janet Jackson Super Bowl controversy https://t.co/sjNmRN4vKo pic.twitter.com/DzSpu9T9CW

— Rap-Up (@RapUp) January 17, 2018