In Last Minute Effort, R.Kelly Gets To Keep His Homes After Many Dogged Him Over Evictions..Here's Why
Posted On : March 1, 2018
Well, well, well…R. Kelly done came back to prove to all of us that no one's getting evicted from his two Georgia homes. That is, of course, after his landlord let him know that when it comes to his North Atlanta, Ga. rental homes, ain't nothing goin' on but the rent, just like Gwen Guthrie once sang.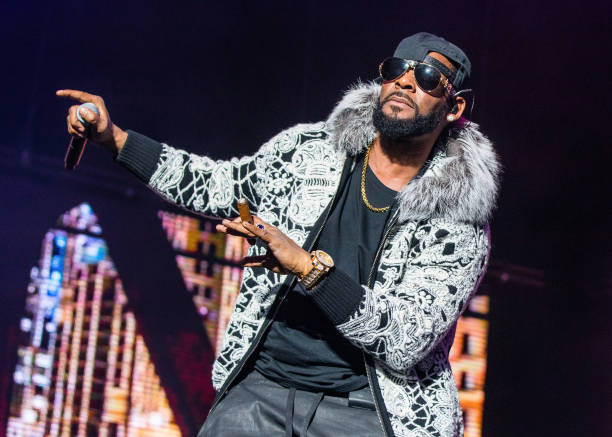 In case y'all haven't heard by now, word on the Old school curb was that Kellz and his several live-in lady friends, were all getting kicked to the curb, following an eviction from his two Georgia homes. That eviction story was reported for quite a while and R. Kelly never spoke out to refute the claims, which also led many to believe the claims were true. But now there's good news ahead for him…
Good News For R. Kelly
Apparently those claims were, in fact, true because as of Thursday (3/1/18), court documents surfaced online, showing that Kellz has now managed to settle his overdue rent debt of over $30K. Long story short, he and his 'girlfriends' can go back to the cribs as soon as possible and continue to live as one big happily blended family. Here's why:
Via TheShadeRoom– A source tells us, however, that the singer isn't actually being evicted because he's satisfied the debt he owes. "Mr Kelly has a $30k deposit on both properties that management felt would satisfy the debt since he wasn't living there for some time," the source tells us. The documents we have obtained show that R. Kelly and S B Property Management Global had settled the debt last Friday for $32,493.38.

Via TheShadeRoom

**

Via TheShadeRoom
Prior Notice Of Evictions
In mid February (2018), Atlanta Journal-Constitution reported this regarding Kelly's evictions:
Filings with the magistrate court of Fulton County from Feb. 13 show that the Grammy-winning R&B singer has been evicted from two homes he was renting in Johns Creek. The documents show that Kelly owes SB Property Management Global, LLC more than $31,000 in past due rent payments. Online records for Fulton County don't show any criminal filings against Kelly. A spokesperson for the singer, Trevian Kutti, told the AJC that Kelly has "no comment at this time" on the dispossessory affidavits filed against him.
It was also reported that the court filing stated Kelly's two Georgia rentals are just 2 miles apart and both located in Duluth, a suburb of Atlanta, Ga. Curt docs also showed that he pays $3000 per month for one of the homes and $11,542 for the other. So it seems, "Body's Calling" crooner was approximately two months behind on rent at the time of his eviction notices.
Same Homes That Were Burglarized
The two homes Kellz has just been able to remain in, are the same homes that were completely wiped out in a burglary, reportedly set up by his longtime friend, Alfonso Walker. The burglaries happened back to back, during the Thanksgiving holiday (2017), while Kelly was away, performing in New Orleans, La.
The suspect in R. Kelly's home burglaries is now in custody. Alfonso Walker is facing burglary, theft charges. pic.twitter.com/O60ZH7jR0b

— Mike Petchenik (@MPetchenikWSB) December 12, 2017
Following the Kellz's return to damn near nothing inside his home, he posted a brief video to vent his frustration on social media. He revealed nearly everything -from furniture, to electronics and appliances- were taken from the homes, presumably with the intent of being resold on the streets. "I wanna thank all my fans for their support," he said. He went on to reveal his situation is an example of what happens when you allow people to get too close. "That's what happens when you get… you let people too close to you. People you've known for 25, 30 years," Kelly said, likely referring to Walker. He added, "Where I wash my clothes… Washing machines, everything… You can't do nothing about something you can't do nothing about." But in spite of everything, R. Kelly insisted he's "still blessed."
Twitter Showed No Mercy On R. Kelly After "Black Panther"
Even though robbers took everything from his homes and he received eviction notices months later, that didn't stop Twitter from showing him zero mercy recently. In an unrelated series of events, R. Kelly became a trending topic on Twitter and people everywhere had a blast roasting the hell outta him, in response to his Black Panther movie tweet. They also decided to take jabs at his recent evictions from his ATL homes. Here's what we reported previously: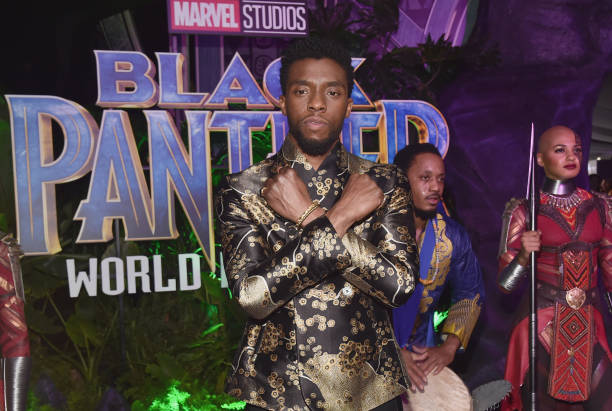 R. Kelly had to learn the hard way (for like the millionth time) just how brutally honest Twitter Black Twitter can be. Following his eviction notices for his two homes in Atlanta, R. Kelly probably thought it would be fun to jokingly put in his bid for a 'move.'
Many folks have been hilariously stating online, that they're going to the Black Panther fictional African country of "Wakanda," following the film's beautiful portrayal of it and it's citizens. Even Atlanta's Hartsfield-Jackson airport joined in on the fun with their offering of 'direct flights' to "Wakanda" last week.
The R. Kelly "Wakanda" Tweet That Started It All
Since Kellz presumably had to catch a flight out of ATL -given that he reportedly no longer had homes there at that time- he tweeted that he, too, will be booking his trip from ATL's airport to "Wakanda" ASAP…
Hell, I'm on my way too! Amazing film!#WakandaForever #BlackPanther pic.twitter.com/m9q4kgrLzs

— R. Kelly (@rkelly) February 20, 2018
Little did he know, Black Twitter was ready to pounce all over that idea and immediately decided to let the Grammy Award winning singer know that they will not allow him to put his 'keys' into anybody's 'ignition' in "Wakanda." That is evidenced in the many tweets below…
Twitter Reacts To R. Kelly's "Wakanda" Tweet
Yeah the Wakanda border is closed that day pic.twitter.com/KsCrevwYu8

— Louise (@louisecvmiller) February 22, 2018
Flight #309 from ATL, Gate 12, Wakanda Intl Airport… pic.twitter.com/G2u142XJiX

— FeelHood 🌊 (@FeelHood) February 22, 2018
Dear gawd, if he should make it to our heavenly Wakanda, I ask you to bless every harpoon with poison laden tips. And oh fader'god'n'hebbum, bless the aim of the harpoonist, allowing them to land that poison tipped harpoon right betwixt his butt cheeks. Rebuked you are sir.

— Michel Jean-Baptiste (@ch0col8one) February 22, 2018
Let him go! But let this be the welcoming committee #wakanda pic.twitter.com/s0HOKDar3y

— Really?!?!? (@smhblankstare) February 22, 2018
.@rkelly Sir, you are on the no-fly list. Remain trapped in your closet. The women and girls of Wakanda do not need your presence or toxicity. #WakandaForever https://t.co/BbQPsVIaFn

— Chief Magistrate of Wakanda (@MaameVi) February 22, 2018
Every man in wakanda, thinking how they are gonna hide their wife and kids 😂 pic.twitter.com/FdNHP4q0pG

— DAMI (@dogunsprod) February 21, 2018
Hello #wakanda ICE, I have some information for you. Yes, he's at the airport now… pic.twitter.com/F8X7Hx4nVM

— Wakanda's TOP Travel Agent (@kinkyhautecurl) February 22, 2018
Wakanda Police waiting on you like… pic.twitter.com/Oq9Hi2Lsl2

— Dizzle (@illest_Paul) February 24, 2018
You just got evicted by the most blackiest City in the US "Atlanta" so you know you not making it into Wakanda pic.twitter.com/N7bpzXAVNM

— ♍ Fancy got sparkles (@FancySparkles) February 22, 2018
I'm from wakanda myself, born and bred and we don't welcome perverts here. @kinkyhautecurl please send him to Trumpkanda. They can do the 'grabbing' over there not here. #WakandaForever #BlackPanther

— Moe Ndlovu (@Moe_Ndlovu) February 23, 2018
As y'all can see, Twitter had ZERO chill when it came time to respond to R. Kellly's "Wakanda" ambitions. And by the way, ever since the backlash, Kellz seems to have removed the "Wakanda" tweet from his Twitter timeline, but it's still alive and active on Twitter for many.
Backlash Didn't Stop There Though…
As we pointed out earlier, y'all already know social media has ZERO chill when it comes to voicing honest opinions. Therefore, even after many had dragged Kelly to hell and back over his 'Wakanda' post, they moved on to continuing to clown him about his evictions and the prior burglaries of his ATL homes:
While some of the Kellz's fans found the home invasions to be pretty disheartening, many aren't very sympathetic when it comes to his latest burglaries. In fact, the eviction news has now inspired all types of comical memes and posts, slamming the "Ignition" hitmaker. Most social media users have criticized Kellz for one reason in particular: They do not understand why he felt the need to even rent two homes in such close proximity from one another. To most people, it seems like a complete waste of money. Therefore, a bunch of folks have taken to Twitter to blast R. Kelly from here to Timbuktu, over his prior evictions, with remixes of his own songs. Check out some of the tweets:
R Kelly – Eviction Remix pic.twitter.com/gSfk6JG5Q8

— buss (@buss_A_nut) February 20, 2018
R. KELLY:
its like murder she wrote
Once u kick me out my home
Privacy was on the door
Now its an eviction on the door
Landlord ain't feelin what I'm feelin
No more sex slaves and pissin
They about to take my key n
Gon head with the eviction

Uhaul go toot toot
n it go beep beep

— Skip Betts (@EssDotBetts) February 20, 2018
Again, brutal honesty and opinions reign supreme in the age of social media. Maybe R. Kelly finally has learned that lesson. Only time will tell.
Join us on Facebook for the most engaging discussions from the Old School! Old School News With A New Point Of View!