India.Arie Thoroughly Shuts Down Many For Criticizing Mo'Nique's Fight Against Inequality
Posted On : March 1, 2018
"I Am Not My Hair" songstress, India.Arie, has never been one to back down from what she stands for and she recently made it clear that she is NOT about to change that now.
As most of us know by now, actress/ comedian, Mo'Nique, has been on a media campaign to get her message heard, regarding the gender and racial bias she says she's been experiencing in Hollywood and beyond. She's recently visited The View daytime talk show, The Breakfast Club radio show, and has repeatedly taken to her and husband, Sidney Hick's, podcasts to blast Netflix and other celebs. She's continued to crusade for a Netflix boycott, as well as call out Oprah Winfrey, Tyler Perry, and Precious director, Lee Daniels for reportedly having her "blackballed" in Hollywood.
In her continued fight against inequality in the entertainment biz,' many celebs and fans have bashed Mo'Nique's actions. There are also many celebs and fans who are supporting her and on Tuesday (2-27-18), India.Arie made it clear she iss standing with Mo'Nique.
Gabrielle Union's Tweet Sparked India.Arie's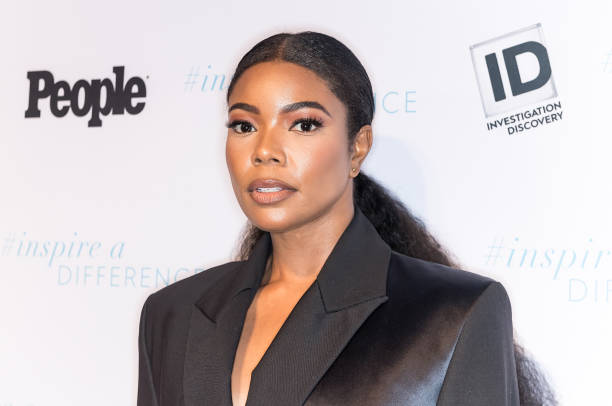 In a series of tweets, Arie went off about the backlash Mo'Nique has been receiving. Her Twitter reactions were sparked after she retweeted actress, Gabrielle Union's, tweet. Union's tweet apparently referenced one of Mo'Nique's prior claims of being labeled as "difficult" in Hollywood simply because she was asking for equality, instead of accepting whatever was being tossed her way.
"I've noticed I've been called difficult when I've asked for accountability," Gabrielle Union tweeted in response to a social media user who posed the question, "Have you noticed when you refuse to be disrespected people call you "difficult?"
Union also tweeted this reply…
https://twitter.com/itsgabrielleu/status/967995644152487938
India.Arie Defends Mo'Nique On Twitter…Makes Good Points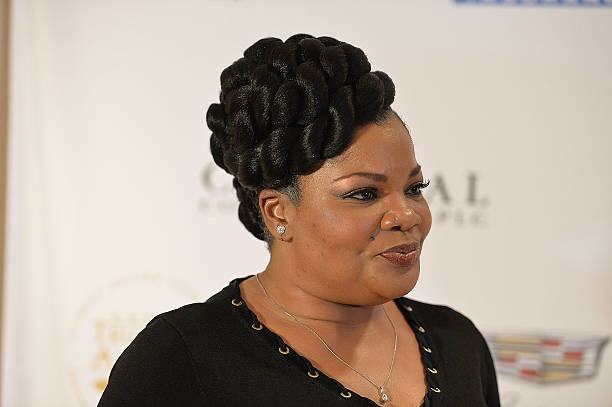 India.Arie then responded with a very lengthy series of tweets, to further add to Union's discussion. She even created the hashtag, #ImWithYouMo, which she repeated several times throughout her message:
India.Arie: "I've been called difficult- when I demand accountability, take time for self care, speak difficult truths or stand up for myself at all lol. Some may not agree with @moworldwide method or approach but she's NOT wrong. It's the black tax and the gender pay gap rolled into one. Most people would be surprised to learn of the UTTER NONSENSE black woman artist have to accept just to CREATE. … AND we STILL come thru and light the whole stage up. @moworldwide is RIGHT and BRAVE. And handling it all so well. #respect…

But there IS no right way FOR her to say. So I applaud @moworldwide for speaking up at ALL! KNOWING she'd be subjected to so much hate.

FYI – Black Tax: The experience that Black people have to work and perform twice as well as White people to get half as much. Just to be clear where I stand #ImWithYouMo aaaaannnd Love to all #soulbirdsworldwide."
Mo'Nique Shows Luv To India.Arie
As soon, as word of India.Arie's support got back to Mo'Nique, she was quick to tap that 'retweet' tab and let her Twitter fingers do the talking. As you can see from the screenshot below, Mo' re-shared some of Arie's tweets on her own page, in appreciation of her 'songbird' sista…


In addition to retweeting Arie's support, Mo'Nique also tweeted a straight to the point message to remind folks that she's not backing down from this fight for equality in entertainment. She let her fans know that she was going to be discussing the inequality and bullying conversations she had with Whoopi Goldberg one her podcast, "Mo'Nique's & Sidney's Open Relationship":
INEQUALITY & BULLYING. Join us today Mo'Nique & Sidney's Open Relationship. Periscope 1pm est. Discussing conversation with sister Whoopi on and off camera. Also responding to @Oprah comments. DONT MISS THIS SHOW. Luv y'all 4 real

— Mo'Nique Worldwide (@moworldwide) March 1, 2018
The Tense View TV Moment Between Whoopi & Mo'Nique
In case you missed the Whoopi Goldberg conversations, Mo'nique is referring to, here's what recently went down between the two ladies on The View talk show:
When visiting The View on Thursday (2/23/18), things got a lil' tense when Whoopi and Mo'Nique discussed her claims of being blackballed by Oprah, Tyler Perry, and Lee Daniels in Hollywood. Why? Because according to Mo'Nique, it was because she'd refused to promote the Precious film free of charge. During the interview, Whoopi revealed that she'd called Mo'Nique to try to help her resolve the situation, but said Mo'Nique didn't really wanna try her advice. Mo'Nique then repeated her side of the story, that there was nothing she did wrong to deserve the treatment and ultimate blackballing she claims she got as a result of her refusing to work for free. See their intense exchange in the below video…
.@moworldwide tells her side of the story that damaged her reputation: "For 8 years, my family has suffered, and my career has suffered, because … I would not allow those entities to … bully me." https://t.co/f8u2wc159S pic.twitter.com/cb9wUmiMfY

— The View (@TheView) February 22, 2018
Not The First Time India.Arie Blasted Fallon & Timberlake Too

Now back to the lovely neo-soul songstress, Arie. Like we mentioned earlier, India is not one to back down and that lesson, talk show host, Jimmy Fallon and singer, Justin Timberlake, learned first hand. When Timberlake recently appeared on The Tonight Show, he and Fallon decided to do a comical skit, in which they were to 'sing' through their conversation:
That seemed innocent enough right? Nope, not according to India.Arie, because the problem is that Jimmy and Justin named their skit "Songversation." In case y'all didn't catch that, "Songversation" is the same title of Arie's Grammy nominated 2017 album, Songversation: Medicine, a title she says she holds "sacred" and one that she also claims ownership of. Therefore, Ms. Arie decided to stand up for her art and thus the slam session against Justin and Jimmy commenced. In a series of tweets, India went OFF on them for jackin' her album title without permission, just for the sake of a laugh. She kicked off her tweets about the situation with this statement:
"I hear the @jimmyfallon show appropriated my sacred word #songversation Last night for a skit. just be clear ~ Im offended. "
https://twitter.com/indiaarie/status/960484880651038720
Then she continued and even tagged Jimmy Fallon in her tweets, demanding that he and Timberlake 'respect her life's work':
https://twitter.com/indiaarie/status/960485445170814978
#SongVersation is the name of 2 of my albums AND ALL of my performances – since 2010 – those who have witnessed ~ KNOW. I demand reapect. https://t.co/UoHdHWRN4Z

— India.Arie (@indiaarie) February 5, 2018
https://twitter.com/indiaarie/status/960490737593913344
RESPECT my lifes work. @jimmyfallon https://t.co/5WXh631eK7

— India.Arie (@indiaarie) February 5, 2018
When a fan urged India to "drag" Fallon, she replied that wasn't her style, but she would check him over it instead:
There will b no DRAGGING in my name. Im not about that. But I speak up for myself ~ #songversation is sacred. Respect it. Respect me. https://t.co/rCbX2QFqEj

— India.Arie (@indiaarie) February 5, 2018
And there ya' have it people! India.Arie, Gabrielle Union, and Mo'Nique- three women who demand that the entertainment world put some 'respeck' on their names ASAP. We can't be mad at that one bit.