'Isaac' From "The Love Boat" Proudly Shows Off His Rarely Seen Look-A-Like Sons
Posted On : December 17, 2020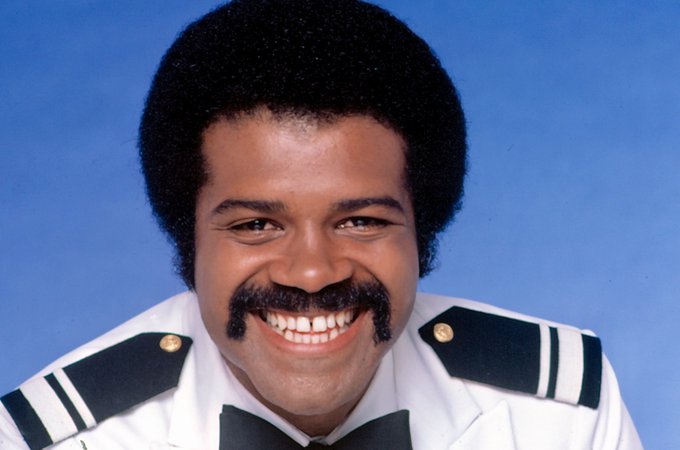 Remember when actor, Ted Lange a.k.a. "Isaac," was mixing up drinks, as the bartender on The Love Boat right? How could we forget him? He was the only brotha on the cast, and the signature 'fro and mustache he rocked will also forever be immortalized in Hollywood's history.
These days, Ted is 72 years young and still just as vibrant as he ever was. He's also the proud father of two sons. In addition to the pride he has about his sons, Ted has also dabbled in some very diverse professions- both before and after Love Boat– that made us do a double take. We'll get to all of that in a sec,' but first, meet Ted's look-a-like sons below…
Ted Lange Boasts About Sons…
However, in an interview with Life Of Dad, Ted showed off his rarely seen seeds, Theodore William "Ted" Lange IV, and Turner Lange, and revealed which similarities they share with him:
TL: "My oldest son [Ted IV] when he grew up here in Los Angeles, he was a Valley kid. … He went to an art school in Brooklyn. He got a personality in college. … Now he has a really great wry sense of humor. …I really love that about him. He has gotten that from me.

My youngest, Turner, is very diligent. When he gets on a project, he doesn't stop on a project until it is done. I am sure he got that from me. He has seen me go after things and try to accomplish it."
See The Risqué Job Ted Lange Had With Adult Film Star, Jenna Jameson
Ted Lange's Business Move With Porn Star, Jenna Jameson…
Decades after Love Boat, Ted Lange showed off his liberated side. He traded in serving drinks on TV, to serve up something else with legendary adult film star, Jenna Jameson, that we wouldn't have seen his character "Isaac" ever doing.
Ted and Jenna were serving up sex advice to the public, as a sex expert team. The unlikely duo co-wrote a regularly featured sex column in the popular men's magazine, FHM Mag, before the American version of the magazine folded.
Could you imagine getting sex advice from "Isaac?" That's no disrespect to Ted Lange, but that just seems kinda awkward, because it would be difficult to get the image of "Isaac" standing behind that Love Boat bar out of my mind. But apparently, I stand alone on that one, because the FHM readers didn't mind it at all. In fact, they loved it, especially since Jenna was on there talking about sex with him.
Ted Lange Was A College Professor…
Before Love Boat, Ted Lange, was a college professor at the University of California, Davis, in Davis, California! Who knew?!!
To date, Ted has also written and directed 23 theatrical plays. He's still directing, writing, and teaching the art of acting as well.
Overall, it's great that Ted Lange's fortunate enough to consistently do the things that he's passionate about. Wishing him and his sons much continued success.