Jamie Foxx Parties 'Like It's 1999' w/Old School Legends &His Boo For 50th Birthday Bash!
Posted On : December 14, 2017
What better way to kick off your 50th trip around the sun, than with a big sha-bang with your old school celebrity friends, your kids, and your longtime undercover boo-thang, right? That's exactly what comedian/actor/singer, Jamie Foxx, did last night (December 13, 2017) -the day he said 'hello' to 50.

(Video) Jamie Turned Up w/His Favorite Old School Legends
To bring in his new 50 year old status, Foxx had some of his favorite old school legends perform and he turned ALL the way up like he was celebrating his 20th. Everyone from Snoop Dogg, to Too Short, to Ice Cube, to Ludacris performed. Jamie's former The Jamie Foxx Show co-star, Garcelle Beauvais, was also there. Ice Cube performed the classic NWA hit, "Gangsta, Gangsta," and Jamie clearly was diggin' that one back in the day and now…
Daughters Surprise Him w/Throwback Jerry Curl Cake!

Another highlight from the b-day celebration was that Jamie let his youngest daughter, Annalise (8), stay up past her bedtime and he partied with his eldest daughter,  Corrine (23). Both of them surprised their Pops midway through the party, with a birthday cake that read "Happy 25×2" and featured an epic throwback photo of Jamie from the 1980's. He was rockin' a jerry curl and his natural gap tooth smile, with a white button up shirt and swag level that was on 100!


**

His Lady Was There???
Word on the Old School curb is that Jamie's long-time boo-thang/actress, Katie Holmes, was also in the building last night, according to People Magazine.


As usual though, Katie and Jamie used their very strategic method of managing to avoid being photographed together at the party. Not really sure who they're trying to continue that 'we are not together' facade for these days, but whatever floats their boat, it's all good. Moving on…
Here's Why The Internet Can't Stop Talking About Jamie's Look At The Party
The main thing the internet's been buggin' about, in regards to Jamie's epic b-day bash, is the fact that the brotha showed up still looking the same way he did 20 years ago. He's barely aged a bit, but as we previously reported, it's not like Jamie didn't have a little, uh…help, if you will.
https://www.instagram.com/p/BcqXNt-BRPm/
Celebs always have a few tricks up their sleeves that we, regular folks, either don't know about, or simply cannot afford. But since we're an Old School community here at ILOSM, we're now dedicated to doing our due diligence of sharing some of those 'tricks' with y'all, just in case you wanna take advantage of the youthful tactics our fellow old school celebs are using nowadays. That brings us back to Jamie's new and improved hairline he's been rockin' lately. Unconfirmed rumors say that he's had the hair transplant treatment that took him from looking like this…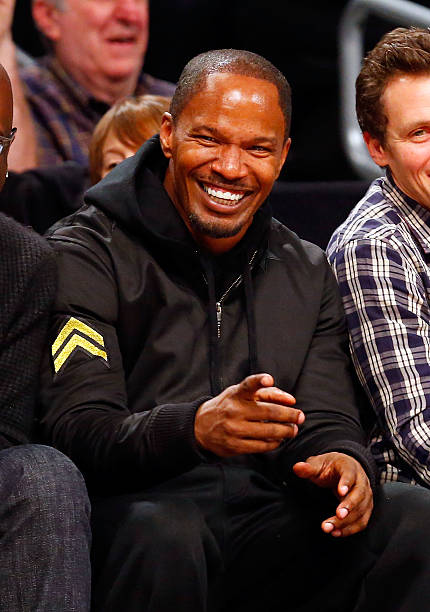 To making him look like he traveled back in time 20+ years ago with his new hairline…


The hair transplant surgery typically costs between $4K to $15K. No worries though if you don't have, or just are NOT trying to spend thousands on surgery. We gotchu. This real hair fibers product called, HAIR ILLUSION, is used by thousands of men (and women) who swear by it and it is one of the most realistic hair solutions we've ever seen. This is also what many celebs are using. So if you need a lil help like Jamie did, you can check that out HERE, and no need to thank us…this one's on the house. Peace family.