Jurnee Smollet Bashes R. Kelly & Asks Fans To Help Her Fight Against Him..Kelly Reacts
Posted On : April 30, 2018
Many of us know actress, Jurnee Smollett-Bell (31), from her early roles as a kid actress in the film, "Eve's Bayou," or from her latest work on the now canceled television series, "Underground" (which was an excellent show by the way). Some may also know her as the little sis' of "Empire" actor, Jussie Smollett ("Jamal Lyon"). However, what many of us may not know Jurnee to be, is an activist, but she's been one ever since she became famous as a little girl. Although her activism has primarily been toward the fight against HIV and AIDS -after one of her close friends was born with the disease- her work these days, proved that she's expanded her activism into the anti-R. Kelly movement.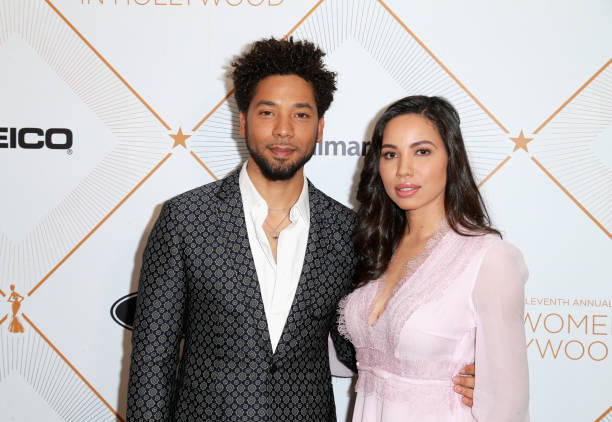 Jurnee Smollett-Bell Calls Kellz A "Predator"
In a lengthy Instagram post Jurnee shared on Monday morning (April 30, 2018), she amplified the message of the #MuteRKelly and #MeToo movements. She feels that R. Kelly (51) should not be allowed to perform at any venue because  she believes he's guilty of abusing young women and underaged girls. Here's what she wrote:
jurneebell: A letter to our sisters. We as WOC of Times Up, recognize the responsibility we have to our sisters of all kinds, across all industries. We see you because we are you. We stand linked with our sisters and will no longer tolerate the predatory behavior of R Kelly to go unchecked. This is a call to action to #MuteRKelly. His music must be turned down and the voices of these brave survivors must be heard. We're calling on corporations that do business with him to cut all ties with R. Kelly and insist on safety and dignity for women of all kinds. @RCARecords @Spotify @AppleMusic @Ticketmaster #MuteRKelly #TIMESUP
Jurnee also shared several calls of action against R.Kelly, including one that states:
'We demand appropriate investigations and inquiries into the allegations of R. Kelly's abuse made by women of color and their families for over two decades now. And we declare with great viligance and a united voice to anyone who wants to silence us. THEIR TIME IS UP.'
https://www.instagram.com/p/BiMfyn9HGdu/?hl=en&taken-by=jurneebell
The point it seems that Jurnee and the Women of Color #MeToo movement is trying to get across, is that because R. Kelly's accusers are women of color, the masses are ignoring their claims, but not the claims of Bill Cosby's white accusers.
R. Kelly Reacts To Concert Cancellations & "Rumors"
Apparently, Jurnee's and others' outcry against Kelly, didn't go unnoticed to many college student protestors in his hometown, Chicago, IL. When many heard that Kellz was part of the concert lineup at Saturday's (May 5th) 2018 Love Jam at the University of Illinois at Chicago (UIC) Pavilion, they took action. Natalie Bennett, director of the Women's Leadership and Resource Center at UIC helped to organize a petition, requesting that the UIC administration shut down the concert. By Friday (4/27/18), they'd gathered 1300 signatures, enough needed to make an impact on the administrators.
Following that protest, Ticketmaster then informed fans that Kellz was no longer a part of the show, which also included Xscape3, Lyfe Jennings, and R. Kelly's ex-girlfriend, K. Michelle.
Now that the gig was cancelled, R. Kelly has spoken out, via social media, to apologize to his fans and express his disappointment. He also dropped a few hints that he may be taking legal action as a result of his show being cancelled because of "rumors":
https://twitter.com/rkelly/status/990766412166672384
R. Kelly: "I've never heard of a show being canceled because of rumors, but I guess there's a first time for everything. … So I apologize to you guys and in the meantime, I'm going to try to get to the bottom line of it, you know, as far as my lawyers are concerned, and see exactly what happened and why I was canceled."
The other performers will still be a part of the UIC show, but fans are being offered a refund if they choose to get one, following R. Kelly being given the boot from it.