Keyshia Cole's Estranged Sister Neffe' Begs Her For Forgiveness Online, After Being Cut Off
Posted On : March 19, 2018
Singer, Keyshia Cole, and her big sister Neffeteria, are no strangers to having beef with somebody at any given point- even if that beef is among one another. Fans first witnessed their family drama years ago on Keyshia's then reality show, "Keyshia Cole: The Way It Is." Unfortunately though, no matter how many family meetings, reconciliations, nor therapy sessions the ladies may have had, Nefeterria has just confirmed that the drama is still on between them. Now, Neffe's begging her "Love" singing sis,' for forgiveness.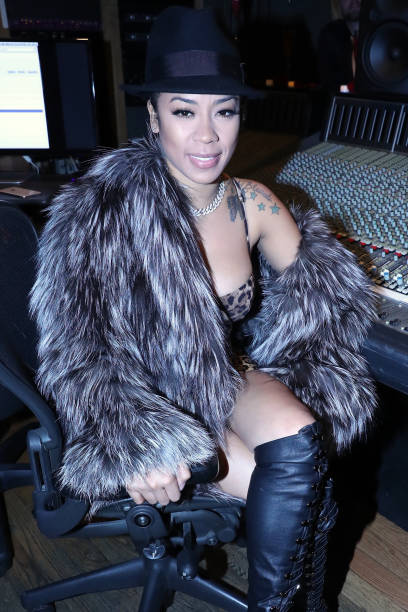 Neffe's Pleading Message To Keyshia
Apparently there's a major issue Neffe' and Keysh' have been battling for a minute now, because Neffe'- who is known for being the 'tough chick,' put her pride to the side and laid it all on the line, on Instagram, to her sister. In her lengthy post, Neffe' begged Keyshia for forgiveness for doing her dirty in some way:
Neffeterria- Dear @keyshiacole first let me start off by saying I love you with all my heart, I have been thinking of you for awhile now and I must say I miss my sister! Every since you came and got myself and my children from Sacramento things really haven't been the same between us, I can go on and on about why it's not but it will do no good to do that because our past will not predict our future. Forgive me if I hurt you, forgive me if I didn't support you, forgive me if I let you down, forgive me if I [embarrassed] you, forgive if I didn't do well in your eyes because you have wanted more for me period! I'm sorry for whatever I may have done for you to be distanced from me and my children… I don't know why you keep Dj from us but as a mother I'm sure you have your reasons…. Someone of a wise mind told me to humble myself and accept my actions and put my pride down.. I love and miss you more than you and I can't go another day without my sister knowing this, the God in me will not allow it… My heart has been suffering and I'm ready to be healed and this is apart of my healing… (Sam Elite Robert Latifah Ellis) forgive me as well… Now I can move on😘
https://www.instagram.com/p/BgeXli_nEhe/?hl=en&taken-by=therealneffeteria
Keyshia has yet to respond to Neffe' publicly, but after watching their past family drama unfold on television, this isn't a surprise. Hopefully they can work this thing out though.
Their Family Drama
In case y'all aren't really up on the dynamic of Keyshia's and Neffe's history, here's a quick breakdown. Keysh' is the younger sister of Neffe, and they were raised in a rocky family upbringing. Their mother, Frankie, has battled drug/alcohol addiction for decades and spent time in and out of jail when they were youngins. Each of the ladies, along with their other siblings, were split up as kids and sent to live with other families, due to Frankie's issues. Years later, Keyshia Cole became an R&B success and attempted to help Neffe and other siblings get on their feet financially. Throughout that process, Neffe had a slight battle with alcohol and anger issues, which was also highlighted on their show at some point.
Keyshia's Latest Legal Drama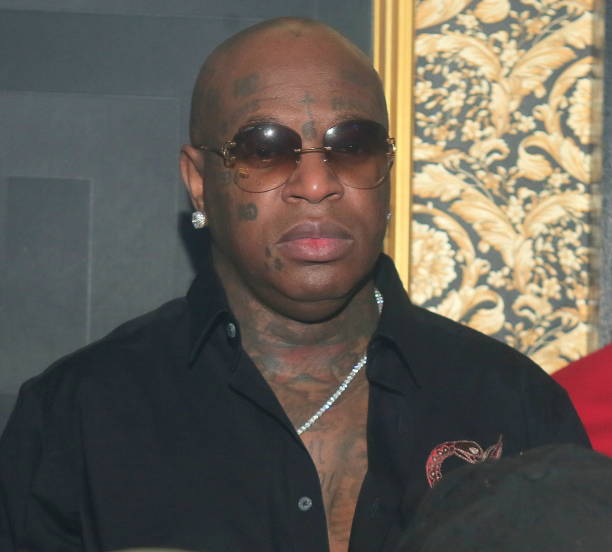 Although we're sure Keyshia loves her some Neffe and probably wouldn't mind getting back right with her big sis,' she's currently got some other problems to handle first. As we previously reported, Keyshia was recently ordered to pay $100,635 to Sabrina Mercadel, the woman Keyshia assaulted after reportedly catching her with her then boo, Birdman. It's a long story, but hopefully Keyshia learned her lesson from that one: don't go 'Mike Tyson' on folks at will.