La Toya Says She Contacted MJ's Spirit, Startled By What She Learned About His Death
Posted On : May 3, 2018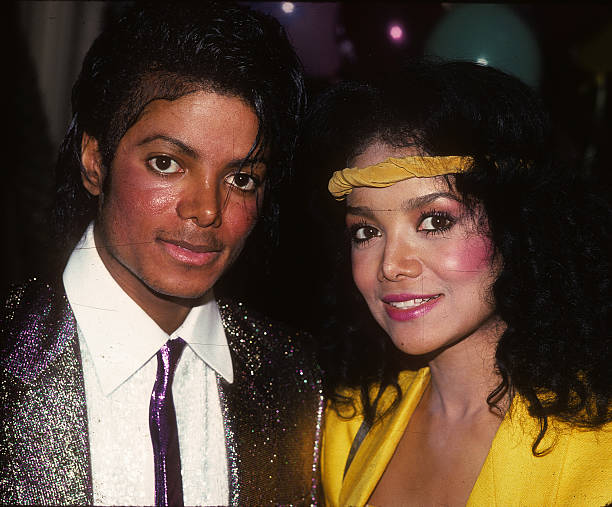 La Toya Jackson recently had a so-called psychic connection on the TV show, "Hollywood Medium," where self-proclaimed cosmic medium, Tyler Henry, supposedly connects celebrities with deceased loved ones. Following La Toya's reading (see video below), she seems blown away by the 'connection' Tyler made, which supposedly allowed her to chit-chat with her beloved brother, Michael Jackson. **Disclaimer: Now we love us some La Toya and her iconic Jackson fam,' here at ILOSM, but I must call a spade a spade when I see it. So with that said, check out what went down during La Toya's psychic encounter…
Here's What La Toya & Psychic Claim
Before I get into why they both seem suspect as hell, let me fill you in on a few things that had La Toya in awe during her reading:
1. In order to prove authenticity of the reading he was about give La Toya, Tyler claims he only knew "to some extent" how the biggest entertainer of the world actually died in 2009. Red flag #1.
2. Tyler then told La Toya that MJ sent him messages about a bird. "There was a funny joke about someone having a cockatoo," said Henry, to which La Toya replied, "We had one growing up." Red flag #2, but I'll explain why in a minute.
3. Then came the supposedly biggest 'shocker' of them all- that when Michael Jackson died in his home, no one was in the room with him:
Via Too Fab: "He's [Michael Jackson] acknowledging that he should not have been left alone at a time when he was left alone. And that's coming in and that's what he's putting a lot of emphasis on. The person who should have been there to monitor wasn't monitoring and it's like, 'I trusted you to be there, I trusted the role that you were supposed to have to help me and you left. Of all times, you should be right here,'" [Henry told La Toya].
Tyler then 'explained' never-before-heard details of what happened when MJ was in his final moments, by painting a typical picture that anyone could assume of one who overdoses- that MJ somehow sensed something was wrong, but was too drugged by the propofol overdose to call out for help.
La Toya claimed to be shocked by the 'revelations':
"I think what hurts more than anything else is that not only was there a need for someone to be there for him, but there was a trusted person, a person that he trusted, a person that was in that inner circle and that person wasn't there," La Toya said after hearing this. "To hear that, it tears you apart. I wanted to just cry. […] "You definitely gave me validation there. I think everyone wants to know really, what truly happened, because none of us knew, there were different stories."
The Psychic's 'Findings' We Found Through Google
Here's what a quick Google search -which required damn near zero effort- resulted in for me:
1. Lo and behold, a photo of MJ with his cockatoo bird found on Pinterest- you know, the bird Tyler seemed to know nothing about…
2. MJ's doctor, Conrad Murray, long ago claimed he was not in the room during MJ's fatal propofol overdose…so nothing new there either…
Via 60 Minutes: "I received a phone call at 11.07am, and when I left Michael at 11.20am, he had a normal heartbeat, his vital signs were good," Murray said. "I left the room because I didn't want to disturb him."
La Toya's Confession
Another reason I think La Toya is full of it and Henry seems suspect as hell: In the 1990's, La Toya was the face of the infamous Psychic Friends Network hotline. However, in 2012 she admitted (see above video), that the whole Psychic Network thing was just something her then manager/husband, Jack Gordon, 'made' her do, brushing it off as if it was just for a check.
So, La Toya Jackson's 'psychic connection' to MJ's spirit on Tyler Henry's "Hollywood Medium," seems less like an actual 'cosmic visit' and more like a quick Google search, combined with a paid endorsement for TV ratings. Disclaimer: This is just my humble opinion.