"Leon" From "Good Times" Has Totally Different Career Now, And Fans Are Pleasantly Surprised
Posted On : September 25, 2022
Remember "Leon" from "Good Times?" He was one of "J.J.'s" high school friends-turned-hustler, who gave "J.J." an illegal bookie job after running into him at the unemployment office. Well after "Leon" got shot by the cops in that police raid, actor Grand L. Bush went on to star in many films including "Colors," "Stir Crazy," "Demolition Man,""Street Fighter," "License To Kill" and many more. We were wondering what the brotha was up to nowadays since we hadn't seen him in a while and what we found was pretty surprising and impressive. Check this out family…
WHAT'S BEEN UP WITH GRAND L. BUSH
Grand L. Bush is 66 years young. In 2003, he officially retired from acting to enter a career field that we would least expect a 'hustler' like Leon" (in "Good Times") or a 'gangster,' like "Larry Sylvester" (in "Colors"), to enter. But of course we're talking about Grand the man, and not the actor. CHECK OUT WHAT HE DOES NOW…
BUSH LOVES HIS CAREER IN THE MEDICAL FIELD
After Grand L. Bush retired from acting he discovered his other passion and attended medical school, graduated in 2010, then became a vascular/abdominal sonographer. In the above photo he's assisting a vascular surgeon during a laser venous ablation operation. Here's what was reported:
 Los Angeles, CA — Representatives for Grand L. Bush announced … that the former Hollywood actor has signed with … a Southern California-based company. Bush joins a decorated team of highly-skilled diagnostic medical sonographers, hand-picked to provide hospitals, out-patient medical centers, doctors' offices and community clinics with state-of-the-art ultrasound services.
Bush … accepted a contract with [the imaging company], after receiving notable certifications from the American Registry of Diagnostic Medical Sonographers and demonstrating his skills in person. Source
GRAND WAS AWARDED FOR SAVING SHOOTING VICTIM
Grand is a real-life hero. In 1994, Los Angeles District Attorney Gil Garcetti presented him with the 'Courageous Citizen Award' for jumping in and saving the life of a shooting victim in L.A. who would have otherwise died on the spot from his injuries.
Grand is also dedicated to his religious beliefs and has ministered to incarcerated youth and other troubled minors.
GRAND L. BUSH IS MARRIED WITH CHILDREN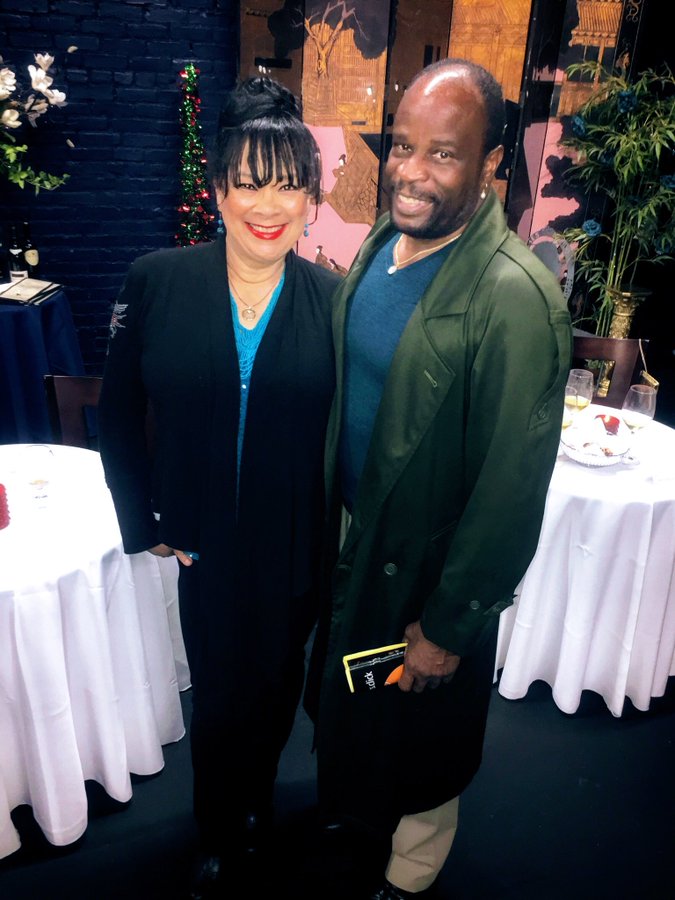 Bush has been married since 1994 to his TV personality wife, Sharon Raiford Bush (formerly known as Sharon Crews) and they have four children together, who pretty much stay out of the public eye.
Sharon was a TV news anchor and also became the first African-American female weather anchor of primetime TV news in 1975, while working at the very first Black-owned-and-operated television channel in the world, WPGR-TV in Detroit, MI. She later worked for CBS and NBC stations in Tennessee and North Carolina, as well as BET… THERE'S MORE…
HE'S A SKILLED SWIMMER
Grand L. Bush is also an expert swimmer and a certified sailboat skipper.
So as you can see, since we've last seen him on the big screen, Grand's pretty much been enjoying life, even renewing his marriage vows to Sharon in 2006. We always love seeing an Old School entertainer living happy and stress-free after putting in the work and leaving a strong legacy in their path.