Lil Wayne's Daughter Shares Rare Photo w/All Her Daddy's Kids & Now People Are Confused
Posted On : December 31, 2017
Early Sunday (December 31, 2017), Lil Wayne confused the hell outta people by way of his daughter, Reginae Carter's, Instagram post. Technically speaking, the only thing the Cash Money rapper had to do with the IG post, was that he created ever single person who was in it. Wayne a.k.a. 'Lil Tunechi' prides himself on steering clear of social media. It's a whole 'notha story for his social-media-happy daughter though and fans are happy because of it.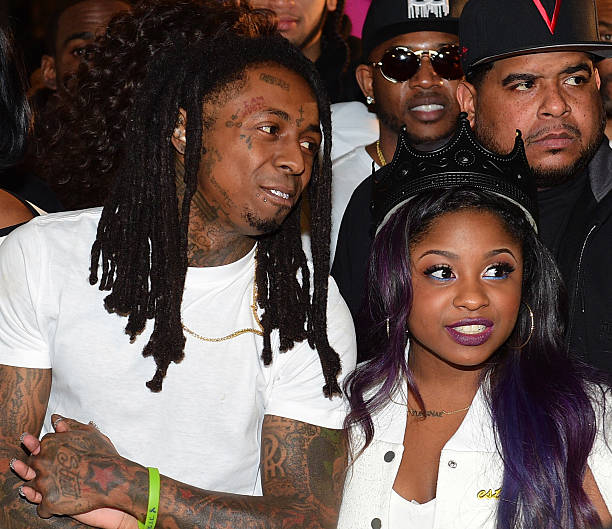 Like her mother, Toya Wright, Reginae likes to put much of her life on public display through various social media outlets- Twitter, Instagram, Snapchat, you name it. Typically, she keeps her siblings off of her pages though, but New Years Eve 2017 must've brought about change for the Carter mini-me's. When Reginae (19) shared a pic of herself with her handsome younger siblings, it quickly dawned on us that many people are hella confused as to where the other three Carter kids came from…
https://www.instagram.com/p/BdYKV4oDVRu/?hl=en&taken-by=colormenae
Fans Express Confusion
Soon as the post went up (shown above) with Cameron Carter (8, left) Neal Carter (8, center), and Dwayne Carter III (9, right), cheesin' it up for the 'Gram with their big sis,' everybody and their mommas were leaving comments, asking who the lil' men belonged to. It was almost comical to witness people scrambling to untangle the web of baby mommas and their offspring that Wayne accumulated in a very short time (with the exception of Reginae).
**
Lil Wayne's Baby Momma Web Untangled…
To clear up the confusion, we've decided to revisit the information we covered in our previous post about Lil Wayne's baby mommas and the order in which the children were born. Here's a quick breakdown to the Carter mini-me's mystery:
Lil Wayne's baby momma circle includes his ex-wife, Toya Wright (mother of 19 year old Reginae); R&B singer, Nivea; actress, Laura London; and a woman by the name of Sarah Vivan. Nivea dated Wayne back in the day and in 2003, Lil Wayne reportedly called off his engagement to Nivea and became engaged to his daughter's mother, Antonia "Toya'" Wright, whom he married in 2004.
Toya and Wayne divorced and by 2007, Nivea reconciled with her "first love," Lil' Wayne. So committed to Wayne, Nivea even remained with him upon learning that he had a son, Dwayne III, with his ex, Sarah Vivan,  in October 2008. By 2009, Nivea also learned that another woman was in Lil Wayne's life. In September of 2009, Wayne had a son, Cameron, with actress, Lauren London. Two months later, in November of 2009, Lil' Wayne welcomed his son, Neal, with Nivea. And that, ladies and gentlemen be's the tale of the Carter family.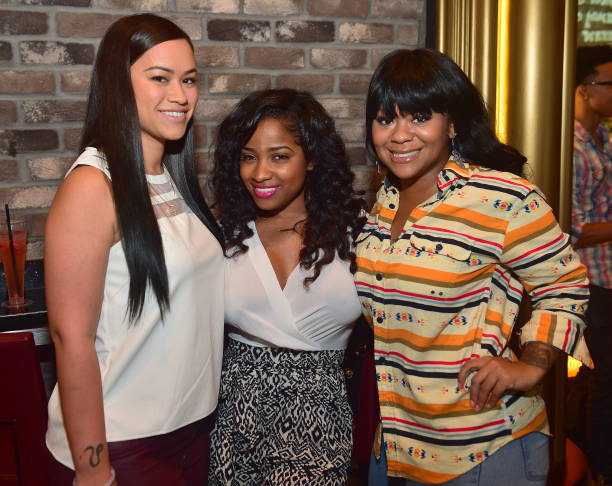 The coolest part of it all, is that not only are the four Carter kids extremely close, but so are ALL of their mothers! Nivea, Toya, Sarah, and Lauren can oftentimes be seen out together having a blast, just like four close knit sister-wives. Okay, maybe the 'sister-wives' comparison was a bit much, but y'all catch my drift. There's zero baby mama drama for Lil' Wayne.