Many Stunned Over How Much Money Jada & Will Smith Offered Prince For Private Party
Posted On : April 23, 2018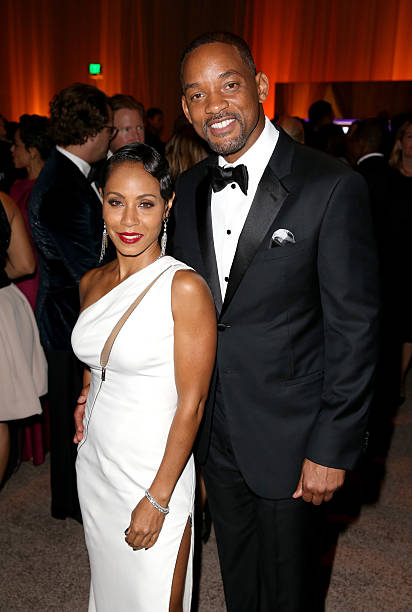 Two things we know for sure about the beloved, Prince: (1) He treated his artistic craft with the utmost integrity; and (2) He was all about collecting his paper for his craft. The latter was proven by the newly uncovered offers he received from the likes of actors, Will Smith and wife, Jada Pinkett-Smith, plus many more celebs with hella deep pockets.
Will & Jada Offered Prince HOW MUCH?!!
Ever since the Carver County Attorney's Office released all of the previously sealed files in the now closed criminal investigation into Prince's death a few months ago,, all sorts of details have surfaced. One such gem of info, included the official monetary offer that Will and Jada sent to the iconic Purple One, for a rare performance at a private party in Los Angeles, Ca.. It was supposedly a 100-person party scheduled for September 17, 2015, which ironically coincides with Jada's September 18th birthday. Sounds like some overly expensive, high society lifestyle event that only wealthy folks, like the Smith's, can pull off, right? Well, turns out that's exactly what they did when they offered Prince…wait for it…a whopping $400,000.00 to do so!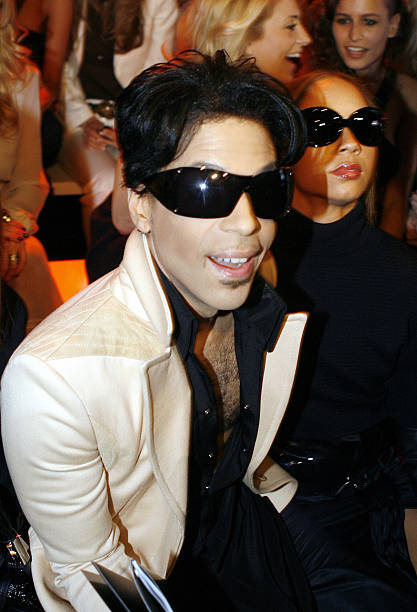 Dayumn! Talk about a brotha who was about collectin' his bread! Prince most definitely was THAT guy and we're not mad at that one bit.
It's unclear if the super private $400K shindig actually happened, but what is certain is that in paperwork found at Prince's Paisley Park home, the Smith's offer was officially sent to Prince and his team for his approval.
Prince Was Gettin' $$ From MANY CELEBS…Not Just The Smiths
Jada and Will aren't the only ones who were willing to pay big bucks for Prince to grace them with his presence. Apparently, this was a regular thing for the "Purple Rain" legend. There were several other offers consistently sent to Prince. One was a $1.25MILLION offer for Prince to perform at a 2,000-person private event for an investment firm in Hong Kong, which was scheduled just five days after the Smiths,' on September 22, 2015. Another was from the White House for an undisclosed event and non-specified amount of money. The dates shown for the secret White House event coincided with the Obamas' reported private White House party on June 13, 2015, in which both Prince and Stevie Wonder performed for 500 guests on the low.
The Blast also pointed out that Prince was stackin' major coins just for one gig:
An email printout from Prince's 2011 tour shows that the Grammy winner could bring in millions for just one show. The Hop Farm Festival in Kent, England paid Prince $2,000,000 to play a 24-song set that included three encores for a crowd of 30,000 people.
Wow! Those sacrifices and years of dedication paid off for Prince, that's for sure. However, he is sorely missed by fans, as well as his fellow celebrity friends, including Will and Jada…
Will Smith Mourns Prince
At the time of Prince's death on April 21, 2016, Will Smith took to Facebook to express his sadness and revealed that he'd just spoken with him the day before he passed:
"I am stunned and heartbroken. I just spoke with him last night. Today, Jada & I mourn with all of you the loss of a beautiful poet, a true inspiration, and one of the most magnificent artists to ever grace this earth."
Jada Pinkett-Smith On Prince's Passing
Jada also paid her sincere respects to her friend, Prince on social media, following his untimely death:
"Prince was one of the first artists to put me on game in regard to the industry. He was not only a genius artist, he was kind, funny, beautifully eccentric, curious, imaginative, magical, spiritual, rebellious and extremely intelligent. He showed me early the power of living one's life by one's own rules and no one else's. There are really no words to express what we have all lost today. To quote my friend Paress, "Music has lost its heart beat." Rest in peace Beauty…"
Rest on Prince…gone, but NEVER forgotten.