Marvin Gaye's Fam' Get More Big News After What Just Happened With Thicke & Pharrell
Posted On : July 10, 2018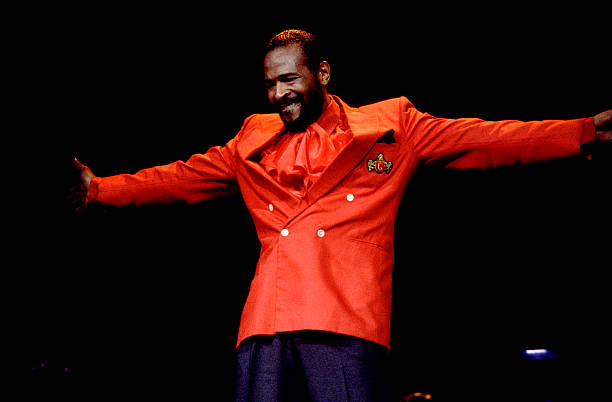 Marvin Gaye's kids and wife have a good reason to be toastin' it up right now, while singer, Robin Thicke and producer, Pharrell, are pissed off. In addition to that, all other music artists are probably worried after what just went down in an appellate court on Wednesday.
They Lost Again
For the third time, Robin and Pharrell have been ordered to pay millions to the Gaye fam,' after being accused of jackin' Marvin Gaye's song, "Got To Give It Up," for Robin Thicke's 2013 hit, "Blurred Lines." They only good news for the artists, is that the amount of millions they have to dish out is a tad bit less:
Via WIPR: Robin Thicke and Pharrell Williams have been denied a rehearing in a copyright infringement case involving a Marvin Gaye song. Yesterday, July 11, the US Court of Appeals for the Ninth Circuit refused the hearing and upheld the judgment that the song "Blurred Lines" infringes Gaye's 1977 song "Got to Give it Up".

[Gaye's]family was awarded $7.4 million in damages. The district court rejected Williams' and Thicke's request for a retrial in 2015, although it did reduce the damages to $5.3 million.
Why Marvin Gayes's Kids Previously Won For
As we previously reported, in 2015 the Gaye family hit Robin and Pharrell with a copyright infringement lawsuit for "Blurred Lines," which also features rapper, T.I.. At that time, the Gayes and many Gaye fans felt that "Blurred Lines" jacked Marvin Gaye's 1977 classic, "Got To Give It Up." By 2015, the Gaye fam' actually won the case and Pharrell and Robin disagreed that they'd outright jacked Gaye's song, so they appealed. That appeal lasted for almost two years and then in March 2018, the Gayes won big time money again:
Via Forbes: The Ninth Circuit Court of Appeals sided (in part) with a lower court by stating that "Got to Give It Up" was "entitled to broad copyright protection because musical compositions are not confined to a narrow range of expression." The court confirmed that Gaye's estate is entitled to 50% of all royalties from that song forever. It also found that the rapper T.I., who contributed one verse, wasn't personally liable in the case and is not responsible for damages.
Why The Music Industry Is Now Shooketh
After word got around about the major win the Gaye family just received for not only $5 million, but also half of all future profits the song generates, the music industry and it's legal experts are baffled and quite frankly shooketh to be damneth.
You see, this new court ruling seems to have just changed the course of the music game forever. Why? Because although it's evident that "Blurred Lines" was 'inspired' by the likes of Marvin Gaye (with it's use of a cowbell and such), it isn't exactly a replica of the song. So now the new uncertain general assumption, is that artists can no longer be 'inspired' by legends who came before them, unless they pay the artists for inspiring them.
Many argue that will be an extremely difficult creative feat for musical artists to avoid, given the fact that most artists are inspired by those who came before them in some way or another. That's an understandable concern. At this point, many industry experts are keeping a close eye on Pharrell's and Robin Thicke's case- if they attempt to ask the court to reconsider their appeal- because this could forever change the music game going forward.
Meanwhile, y'all think the Gaye family is gettin' their jam on to "Got To Give It Up" right about now? They certainly have a reason to celebrate.
Join us on Facebook for the most engaging discussions from the Old School! Old School News With A New Point Of View!