Mary J Drops Bombshell, Reveals Why She Was Homeless In 2016 & How Jimmy Iovine Helped Her
Posted On : January 17, 2018
Most fans probably admire the fame and fortune Mary J. Blige has seen over the years. From hit records and platinum-selling albums to sell-out concerts and impressive film roles, Mary J. has conquered a lot throughout her career. But behind closed doors, things weren't always as great as it may have seemed. There were still times when the Grammy Award-winning singer still hit rock bottom. In fact, one of her recent downward spirals occurred back in 2016.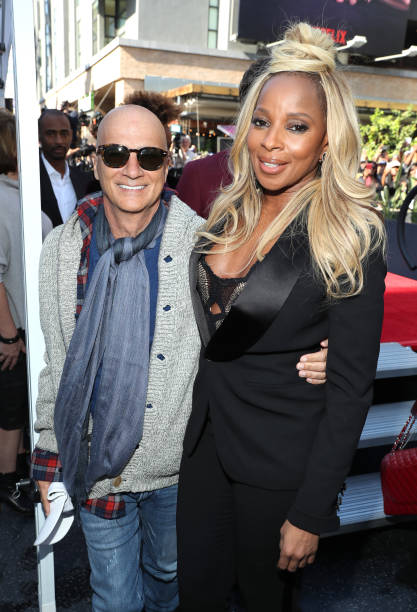 Depressed and Homeless:
When the Queen of Hip-Hop Soul received her star on the Walk of Fame, she tearfully explained just how important the defining moment was for her. With all the ups and downs she's faced on her way to the top, the prestigious honor is definitely a breathe of fresh air. Mary has been through a lot in her personal life over the past couple years- more than her fans actually knew.
"I'm so grateful for this star right now because I've earned it probably three times," Blige told the crowd. "I say that with confidence and not arrogance. I say it because I know that now, and I know my worth, and what this means."
Light In The Midst Of Darkness:
The "Seven Days" singer revealed there was one man who came to her rescue and helped her when times were rough. Interscope Records executive, Jimmy Iovine, and his wife, Liberty, opened their doors to the singer during her time of need in 2016, after she'd filed for divorce from Kendu Isaacs: 
"When all hell was turning loose in 2016 and I had to file and all of that stuff, I was homeless last year," she added. "Jimmy Iovine took me into his Malibu home- him and his beautiful wife, Liberty- and I will never forget that."
During the ceremony, Mary J. was joined by many of her longtime friends, who celebrated her success with her. Diddy also recalled their struggle from the bottom to the top, revealing just how hard they worked to make their dreams of success come true…
"We've been through a whole lot. We started from nothing," Diddy said. "I used to pick Mary up from the projects. I had me a Volkswagen Rabbit. I had like two rims on it. I couldn't afford four. I would pick her up and we would just drive down the highway in New York and just dream. We would say, 'Man we want to be somebody. We want to be big. We want to be something for our people. We want to shake up the world.' And we did that."
Through it all, Mary J. Blige is definitely an inspiration for fans everywhere. Despite all she's been through, she continues to push forward. Congratulations to Mary J. Blige.