Mary J Finally Settles Harsh Divorce w/Ex, Then Celebrated At Plush Party JayZ & Bey Threw Her
Posted On : March 5, 2018
ILOSM family, we've just learned that Mary J. Blige may have been beaming from ear to ear at last night's Oscar's for several reasons. As most of us already know, the "What's the 411" queen is the first ever entertainer to be nominated for acting performance and an original song in the same film. She was nominated for two Oscar Awards: for 'Best Supporting Actress' in Mudbound, and also for her song from the movie, "Mighty River."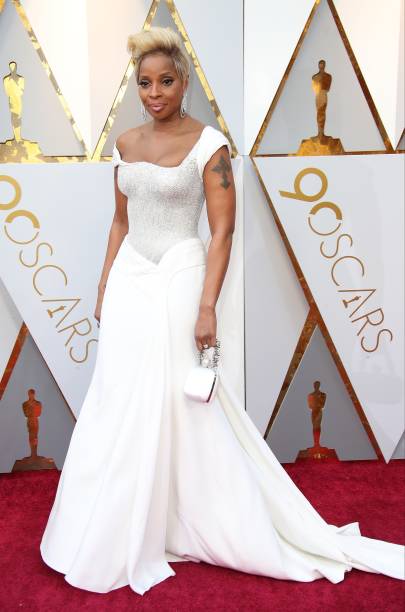 But although our girl, Mary, didn't win either of her nominations at Sunday night's ceremony, those defeats weren't gonna steal her joy. Why? Because Mary was sitting on some great secret news about her now failed marriage to Kendu Isaacs.
New About Secret Settlement
It's been a grueling divorce process for Mary and her husband of 13 years, Kendu, ever since Mary filed papers in July 2016. They've battled it out publicly and Mary claimed that Kendu cheated on her, while secretly spending her money to take his alleged mistress on lavish trips and such. Kendu denied the accusations and proceeded to demand monthly spousal support of approximately $130K, ultimately lowering his request to $110K. In the meantime, for the past few months, Mary has been paying Kendu the court ordered temporary spousal support of $30K monthly.
Now though, word on the Old School curb is that as of Friday, March 2nd, the former Mr. and Mrs. divorce drama is no more. According to The Blast, Mary and Kendu secretly settled on an unknown amount of spousal support and are finally walking away from each other's lives for good…with the exception of those monthly checks Mary will probably be dishing out for a while. That is, unless Kendu settled for a hefty one-time payout from Mary instead…that part is still unclear. What is clear though, is that Mary can finally say 'I's free nah!'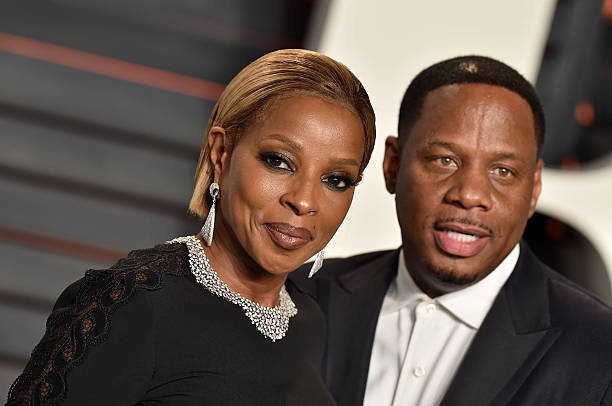 Not quite sure what Kendu plans to do at this point. That brotha previously claimed that ever since Mary left him and fired him as her manager, he's been unable to find work.
Kendu's & Mary's Recent Financial Claims Against Each Other
Also, on last week, it was widely reported that Kendu was after Mary's Mudbound movie income and profits earned from her current touring and latest album. He reportedly filed docs, claiming that he deserves to receive portions of those profits, because he says Mary was exploiting their divorce issues to promote those ventures.
Mary then shot back in new court docs, claiming that Kendu doesn't deserve a dime because he's left it up to her to pay the $12 million debt they both accrued as a couple. She also stated that as far as her Mudbound earnings, there is none, because she actually lost money on the expenses it cost her just to star in the film.
Jay Z & Beyonce Throw Oscar After Party For Mary
Nonetheless, Mary appears to be way too happy right now, to let anything get her down and her homies Jay Z and Beyonce made sure of that. After the 90th Annual Academy Awards were wrapped Sunday night, Mary lived out Jay Z's lyrics: "After the show it's the after party and…".
US Magazine reported that Jay and Bey' threw Mary a lavish afterparty at the Chateau Marmont in L.A. and apparently it was damn near like a like a secret Mission Impossible venture. Only 150 guests were invited and they discreetly entered and exited through a walkway that was "shielded" from public view with "blackout curtains." When asked aboutthe party on the Oscar's redcarpet Mary only had this to say:
.@maryjblige talks Beyoncé & JAY-Z's #OSCARs after party they're throwing for her. pic.twitter.com/Qqm3yoJ9nR

— BEYONCÉ LEGION (@Bey_Legion) March 5, 2018
Via US Magazine: The event [was] held in the underground garage of the hotel on Sunset Boulevard and an insider tells Us Weekly that security was already tight hours before the soiree kicked off on Sunday, March 4. […] "The underground garage of the Chateau Marmont has been transformed into a very classy, old-school Hollywood glamor lounge," the insider says. "There is a huge crystal chandelier hanging from the center of the garage. Black carpet has been laid down with white booths set against the wall to give guests plenty of room to dance. There's also a classic two-door coupe sports car in the center of the room."
It was also reported that the party invitation read "No sitting, you have to be up and dancing." So y'all already know Mary and all her guests were on the dance floor cuttin up' while she celebrated both her Oscar noms and her newfound freedom. Now that Mary's single, wonder if her ex-boo-thang, K-Ci (of Jodeci) is somewhere waiting to win his woman back. Let's not act like we forgot how as soon as Mary filed for divorce, K-Ci boldly serenaded her (and her mother) at the 2017 VH1 'Dear Mama' special like this…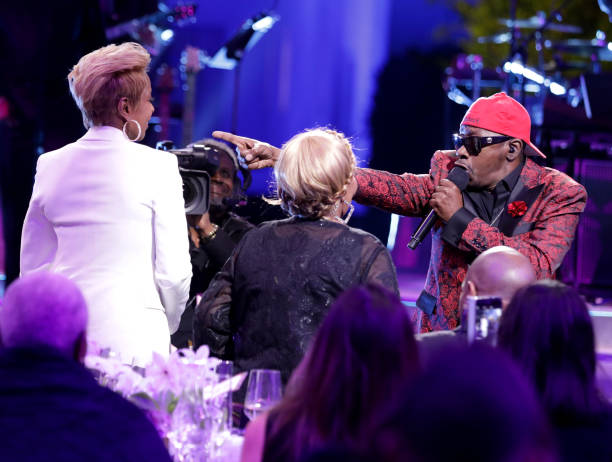 (Video) Did You Catch Mary's Oscar Performance?
By the way, in case y'all missed it, not only did Mary deliver in Mudbound and on its soundtrack, she showed up and showed OUT for her Academy Award performance Sunday night. Check her out, singing "Mighty River" in the video below…
Join us on Facebook for the most engaging discussions from the Old School! Old School News With A New Point Of View!