Mayweather Drags Ashanti Into Legal Battle Against His Ex (And Nelly's Current) Girlfriend
Posted On : April 27, 2018
One look at the latest move boxing legend, Floyd Mayweather, just made in his pending court case, and it's clear to see why he and 50 Cent were such good potnas. They hold grudges for a long time and once someone is their enemy, he/she is their enemy seemingly for life- just ask Ja Rule. Or in this case, let's just ask Mayweather's ex-girlfriend, who is now Nelly's current girlfriend, Shantell Jackson.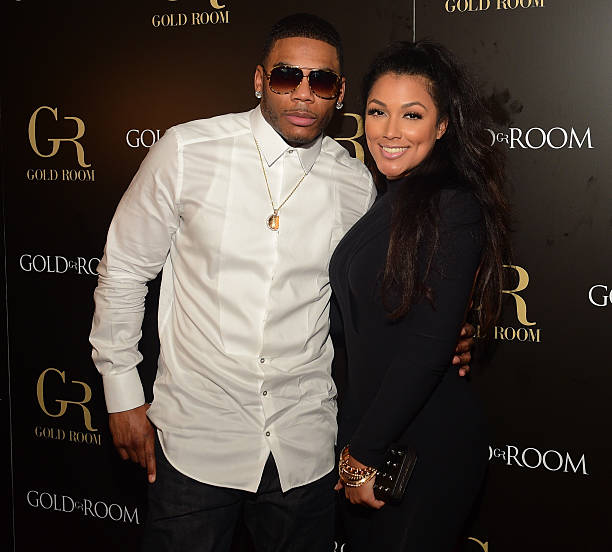 What Does Ashanti Have To Do With This?
After Floyd and his then long-time girlfriend, Shantell Jackson, broke up in 2014, she soon started a relationship with Nelly, reportedly that same year and they're still going strong.
Ever since Floyd's and Shantell's breakup though, the two exes have both thrown public jabs at each other. In 2014, Jackson filed a lawsuit against Mayweather for assault and battery, defamation and invasion of privacy, after accusing him of releasing her personal medical information on social media, regarding an abortion he says she had while they were together.
Mayweather on the other hand, countersued Jackson for stealing money off his credit cards without his permission. So what does any of this have to do with Nelly or his ex-girlfriend, Ashanti? Not sure, but according to Mayweather, they clearly have SOMETHING relevant to bring to the case, because he's just filed a legal request on April 20,2018, to have both of them deposed in his and Shantell's upcoming January 2019 court trial.
https://www.instagram.com/p/BhfTncaAFZb/
Ashanti and Nelly reportedly broke up in 2010, after years of dating. So her time with Nelly doesn't seem to cross Nelly's relationship with Shantell, which as we mentioned, began in 2014.
Therefore, it's suspected that Mayweather and his team are trying to use as many famous faces as they can to build a stronger looking case against Shantell. It's also being assumed that Mayweather, who reportedly is still pissed that Nelly's dating his ex, wants to depose Nelly in the case, just for embarrassment purposes:
Via The Blast: With Nelly, it's a good bet Mayweather wants to open the R&B star up to a line of personal and embarrassing questions regarding the intimate details of his relationship with Shantel Jackson. […] It's possible Mayweather wants to put pressure on Jackson by roping in powerful celebrities and people close to her.
Recap Of Mayweather vs. Shantell Jackson Lawsuit
In case you missed what all their drama is actually about, here it is…
Shantell Jackson's claims…
As we previously reported, according to Ms. Jackson, she had a rocky relationship with Floyd and claimed that he once choked her, controlled her, and embarrassed her online after they broke up, by revealing that she'd aborted their twin babies. Then she claimed things blew up between them after she began dating Nelly and attended an NBA game with him three months after she had the abortion.
Floyd Mayweather's claims…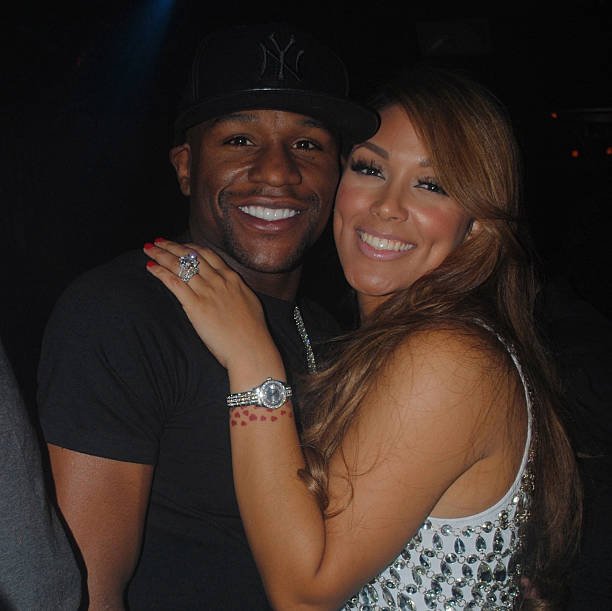 Mayweather claims that Shantel stole thousands of dollars from him in cash and credit cards, while they were dating and that she'd been hiding it the whole time. In his court filing, Floyd claimed that Shantel gained access to all of his credit card accounts and also stole cash he had stashed around his home to go on a ton of secret shopping sprees. He also claims that Shantel had the stolen goods shipped to various hidden locations, so he would not be able to trace it back to her. In legal docs, his lawyer noted accused Shantel of gaining Floyd's trust, only to rob him later:
"As a result of that confidence, Mayweather, who's education ended at eighth grade, did not audit or otherwise inspect either his cash or his credit card statements for theft by Jackson."
Mayweather's suing Jackson for an undisclosed amount of money. Both Mayweather and Ms. Jackson have both denied all claims against each other.