Mo'Nique Puts Netflix On Blast, Sparks Boycott For Doing Her & Other Celebs Dirty
Posted On : January 19, 2018
Oscar award winning actress/comedian, Mo'Nique, has never been one to bite her tongue, no matter how large or small her rival may be and that's one thing I've always respected about her. Even if I didn't always agree with her opinion, you just gotta love any celeb' who ain't never scared to stand up for what they believe and Mo' is that celeb.'
We've seen her put the likes Oprah Winfrey, Tyler Perry and Empire director, Lee Daniels, on full blast for an alleged collaborative effort to blackball her following her refusal to promote the Lee Daniels directed film, Precious, for free.
This time, Mo'Nique is taking on the internet giant, Netflix, and exposing what she says are their biased treatments against people of color and women, when it comes to cutting checks to actors. In a Instagram video message to her followers, Mo'Nique called out Netflix with a short, straight to the point message that exposed a recent conversation she had with them. She pointed out the differences they told her about Caucasian comedian, Amy Schumer, verses Dave Chappelle, herself, and Chris Rock. Check out what she said below: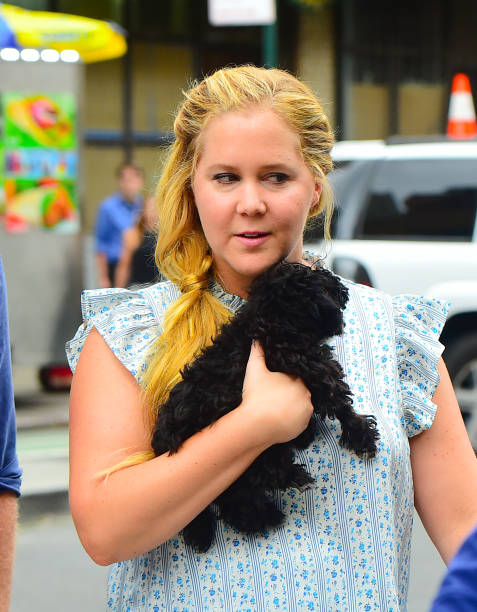 Mo'Nique: I'm asking that you stand with me in boycotting Netflix for gender bias and color bias. I was offered a $500,000 deal last week to do a comedy special. However, Amy Schumer was offered $11 Million, Chris Rock and Dave Chappelle- $20 million. Then Amy Schumer went back and renegotiated 2 more million dollars, because she said "I shouldn't get what the men are getting, they're legends, however I should get more," and Netflix agreed.

When we asked Netflix to explain the difference, 'Why the money was SO different,' they said "Well we believe that's what Mo'Nique would bring.' We said 'Well, what about my resume?' They said "We don't go off of resumes." Then we asked them 'What was it about Amy Schumer?' And they said "Well, she sold out Madison Square Garden twice and she had a big movie over the summer." Is that not Amy Schumer's resume? And then Netflix said, "By the way, we believe Mo'Nique is a legend too."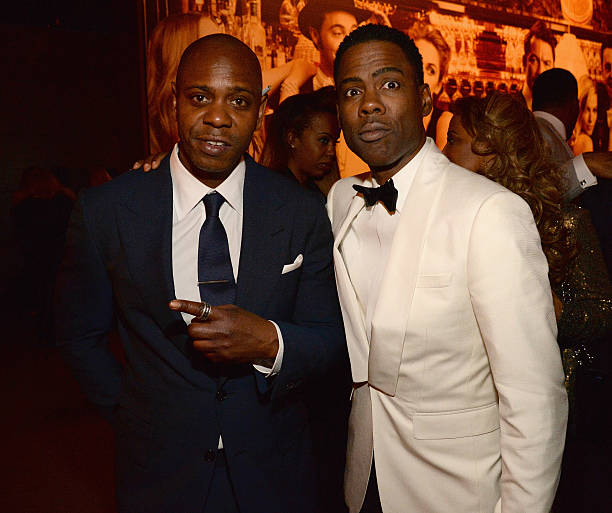 MoNi'que then asked the most obvious question after Netflix's reported "legend" reference and that was:
'Why shouldn't I get what the legends are getting?'
She ended her video with this request of all of us:
"Please stand with me in this boycott of Netflix, I love us for real."
Watch Mo'Nique's Message
And BOOM! That's how you get our message across Mo'!
Listen ILOSM fam,' we've all heard all too often abut Black actors/actresses and women not being paid even a fraction of what their White male colleagues earn for the same work. And by the way, Mo'Nique is funny as hell in stand up, so they're really missing out. So it's a beautiful thing to see Mo'Nique spill all of the beans about what she was propositioned by Netflix, instead of being afraid and simply allowing the industry to trample on her self worth…allegedly. FYI: Y'all know I had to add the word "allegedly" just to keep this thing politically correct, but quite frankly, in this case I believe Mo'Nique.
Hell, even her arch nemesis, Oprah, probably believes her, because Oprah eve admitted that she had to stand up for equality of her female employees at one point in the industry, for her Oprah Winfrey Show:
Via People: "I built this show around myself and the producers. We were young women in our 30s trying to figure it out and find our own way," Winfrey said. "I was making a lot of money, and my producers were still getting the same salary. I went to my boss at the time and I said, 'Everybody needs a raise.' And he said, 'Why?' " "He actually said to me, 'They're only girls. They're a bunch of girls. What do they need more money for?' I go, 'Well, either they're gonna get raises, or I'm gonna sit down. I will not work unless they get paid.' And so they did."
So you never know, maybe Mo'Nique's latest boycott will bring those two ladies together again. Meanwhile, will you be standing with Mo' on this ILOSM fam.'
Join us on Facebook for the most engaging discussions from the Old School! Old School News With A New Point Of View!