Nia Long Learns Identity Of Staffer Her NBA-Fiance' Cheated With, As New Details Emerge
Posted On : September 24, 2022
It's only been a few days since Nia Long says she's learned about the months-long cheating investigation the Boston Celtics conducted about her fiance,' Ime Udoka. However, within that time frame, Nia and her team have now learned a LOT about Ime's entanglement…including who the woman is he 'entangled' with.
First…A Recap Of Ime Udoka's Suspension
As you've likely have heard, the Boston Celtics head coach, Ime Udoka, has been suspended for the entire 2022/2023 season (and it could extend further) by the organization for breaking one of the team's rules– no intimate relationships with staff members are allowed. Welp, needless to say Ime has admittedly overstepped that boundary, by gettin' intimate with a female Celtics' front office employee, behind Nia's back.
New Details Emerge After Nia Long Finds Out Who Fiance' Cheated With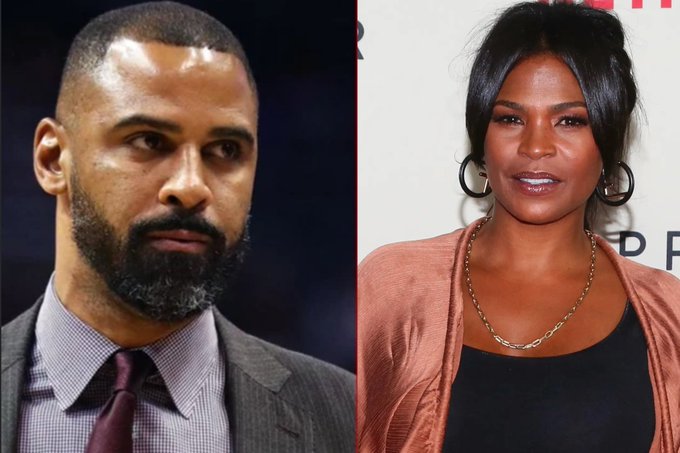 Fast forward to today…and it's been reported that Nia's recently learned exactly who the woman is. In fact, the other woman is one she likely has had some type of contact with. How so? Because the female (who's identity is being withheld by the Celtics organization) is said to be a staffer who organized travel plans for Ime, as well as his fiancee,' Nia.
The reason that new info seemingly stings harder for Nia, is because she was already highly pissed that Ime withheld the investigation from her, and instead knowingly allowed her and their 10-year-old son to pack up their lives and move to Boston a little over TWO weeks ago. The two were in the process of house-hunting in Boston.
Here's what else was reported:
Via TMZ- Sources connected to the couple and the NBA franchise tell TMZ … one of the staffer's duties included planning Udoka's team-related travel, and we're told she was also involved in booking travel for Nia to come to Boston or to road games.
Nia Was 'Bindsided' By Affair And Celtics' Investigation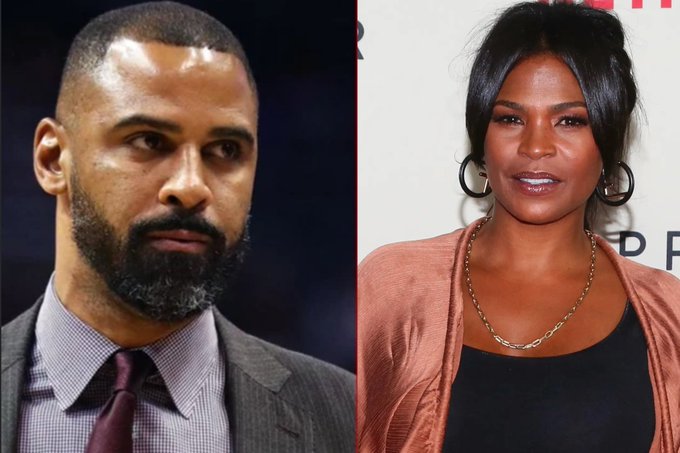 It was also reported that Nia's team claims she was 'blindsided' by news of the affair, as well as the Boston Celtics investigation into Ime just days ago. And yep, it gets worse. Apparently, ever since July 2022, Ime reportedly was fully aware the Celtics organization had launched an investigation into his relationship with the front office staffer; and that there was a possibility that he would be punished by the team after the two of them were busted. Yet, according to TMZ, Ime didn't tell Nia about any of this until days ago…after he knew the story was about to go public.
Nia Long Speaks Out
Following the onslaught of support Nia Long has received from thousands of fans on social media, she released a statement of gratitude and heartbreak through her rep, Shannon Barr:
Via TMZ- "The outpouring of love and support from family, friends and the community during this difficult time means so much to me. I ask that my privacy be respected as I process the recent events. Above all, I am a mother and will continue to focus on my children."
Ime Udoka Apologizes
After Nia's statement, Ime released one of his own, apologizing to all involved:
"I want to apologize to our players, fans, the entire Celtics organization, and my family for letting them down. I am sorry for putting the team in this difficult situation, and I accept the team's decision. Out of respect for everyone involved, I will have no further comment." – Ime Udoka
Celtics' team President Nearly Cries While Discussing Ime's Entanglement
The team president for the Celtics, Brad Stevens, was nearly reduced to tears while discussing Ime's entanglement, and he impact it's had on several other female staff members, during a press conference on Friday…

Looks like Ime done got himself into some serious mess. However, some fans think the Celtics' full year suspension was too harsh; while others think it was appropriate punishment. Gonna be interesting to see how this plays out.