Nick Cannon Promises To Finish Nipsey Hussle's Controversial Film, Many Speculate Was Reason For His Murder
Posted On : April 1, 2019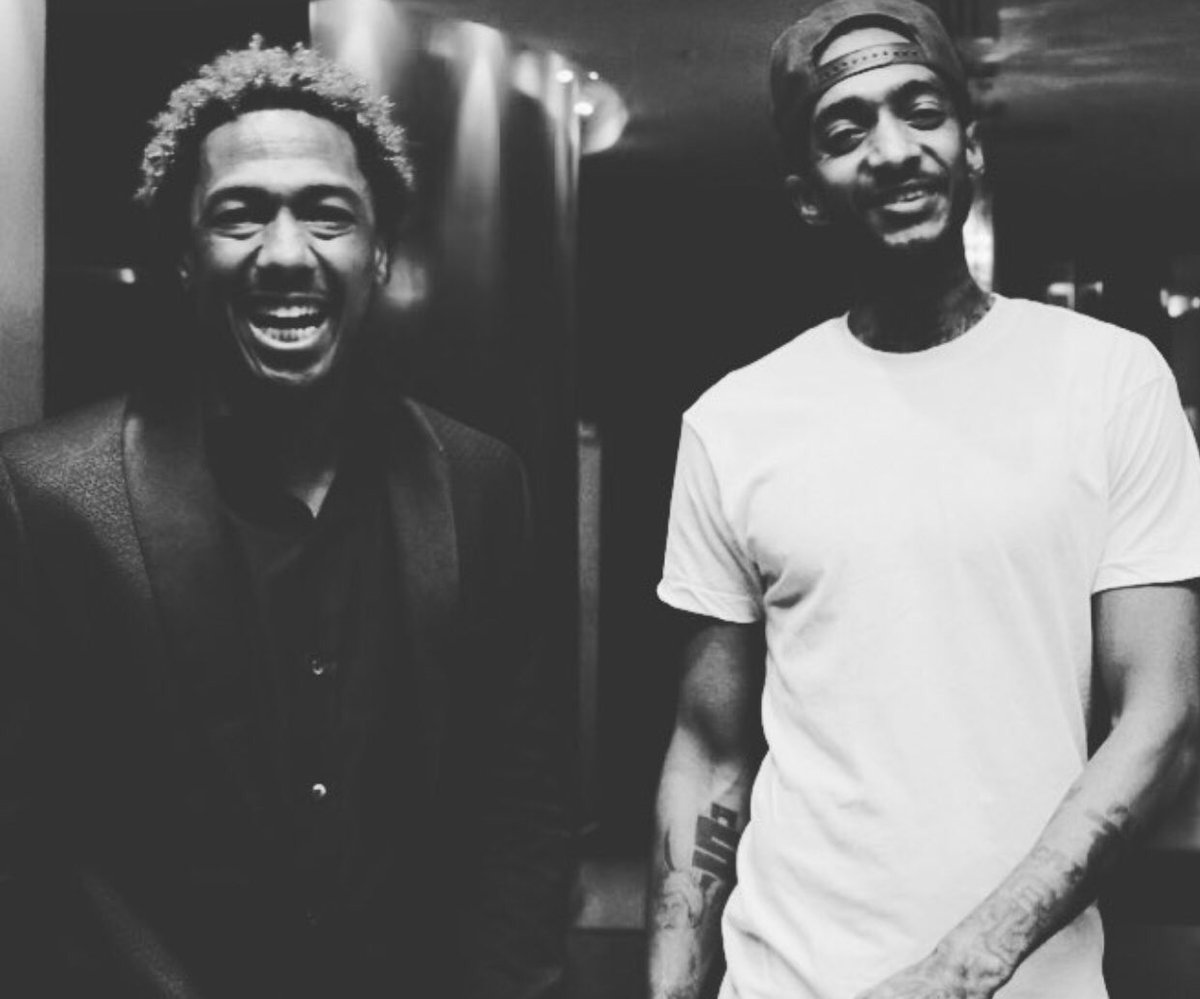 Many people are still mourning the tragic loss of Los Angeles based rapper Nipsey Hussle to senseless gun violence on March 31.
Since news of his death broke late Sunday afternoon celebrities have been offering kind words for Nipsey, with everyone agreeing that he was a good dude taken away from us way too soon. At the time of his passing Nipsey was working on a few projects, one being a documentary about the life and trial of infamous holistic healer Dr. Sebi. Now that Nipsey's gone the project seemed like it would go unfinished, but Nick Cannon has vowed to continue the work Nipsey started.
Dr. Sebi Was a Controversial Figure
In the 1980's Dr. Sebi (born Alfredo Bowman in Honduras) alleged that he had cured multiple people from diseases such as lupus, sickle cell anemia, herpes and Leukemia with herbs and natural approaches to medicine.
However he garnered most of his attention from making the claim that HIV was not the cause of AIDS. He faced some legal trouble, even being sued by Michael Jackson at one point. After Dr. Sebi's death in 2016 many still believed in his practices, including Nipsey, who was working on a documentary pertaining to a 1985 trial Dr. Sebi was involved in when he claimed he had found the cure for AIDS.
This isn't a coincidence! Nipsey Hussle was working on a documentary that will narrate Dr. Sebi's Trial in 1985. Dr. Sebi claimed that he could cure AIDS & was allegedly executed by way of U.S. Medical Corporations because his AIDS remedy would take away from their own profits. pic.twitter.com/rqrvaeSbAi

— Jared Sawyer Jr. (@JaredSawyerJr) April 1, 2019
Unfortunately Nipsey won't be able to finish the work he started because his life was tragically cut down at the young age of thirty-three. But celebrities have been talking about Nipsey's death since it happened, and one of his friends Nick Cannon is picking up where Nipsey left off by continuing the work he started.
Next Page: Nick Issues a Heartfelt Tribute and Promise to Nipsey >>>