Not Again: Following Crazy Drama, Toni Braxton Reportedly Kicks Another Sister Off Her Tour
Posted On : April 16, 2018
Looks like Toni Braxton has had just about all she could take of her lil,' sis,' Tamar Braxton. Word on the Old School curb is that Toni done kicked Tay Tay off of her upcoming "Sex & Cigarettes" tour, just weeks after reportedly giving her other sister, Traci Braxton, the boot from it. Apparently, there are bigger reasons behind this and it is said to have a LOT to do with Tamar and her estranged hubby/manager, Vincent "Vince" Herbert.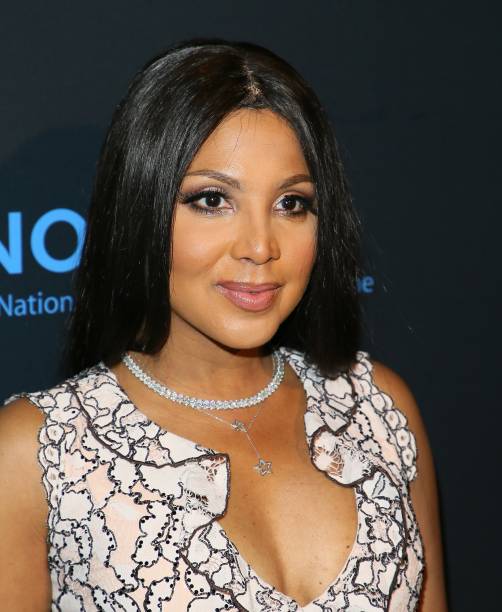 What Had Happened Was…
Toni B. is reportedly has been kicking her sisters off of her tour left and right, as a result of all the mayhem and ruckus Tamar's drama with her estranged husband has caused. These days, it seems that the Braxton family can't stand him- especially Mama Braxton, who's been draggin' Vince from here to Timbuktu with claims that he beats her daughter and she fears for Tamar's life.
Now, it seems that the Braxton fam' aren't the only ones who are sick n' tired of the Tamar-Vince BS, so are the tour promoters, according to TMZ:
We're now told promoters also don't want to deal with Tamar's divorce drama — so they dropped her from the tour, too. Important to note, Vince is still Tamar's manager. As of now, we're told there's no replacement yet to open for Toni. The clock's ticking … we're told the tour will kick off May 22.
Tamar Addresses New Reports About Vince Getting Kicked Out Of Her Apartment Building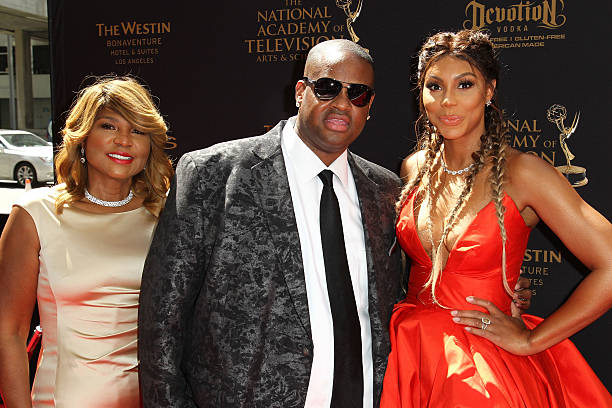 News about Toni kickin' Tamar off of her tour, came just one day after reports surfaced about
yet another hostile altercation between Tamar and Vince. It was reported that security officers had to kick Vince outta Tamar's high rise apartment building and ban him from the property, following a very heated argument with her. Here's what was reported by TMZ:
Sources familiar with the matter tell us, Tamar and Vincent Herbert got into a heated argument Tuesday night that got so out of hand, security at her Bev Hills condo escorted him out and told him he's no longer allowed in the building. […] We're told building security acted so swiftly, cops weren't needed, but Vince was told if he returns … cops WILL be there, stat!
As she's been known to do when it comes to the hostile and oftentimes volatile reports -which have surfaced on numerous occasions about them- Tamar gave a different version of the story, in a quick post-and-delete on Instagram, according to Celebrity Insider:
"Now, had you asked me what happened, you would have found out that while i was in the shower the security at the building let him in my house… Not on my floor but in MY HOUSE!! and that's what the situation was!! Its not WHO it was its WHAT it was. Not a fight but a 'WHAT THE F**" That would startle anyone!! I was just getting dropped off from margaritas and tacos & when you are an adult, full & drunk .. sometimes you end up with other peoples things in your purse like a phone to go through (jk)."
Vince and Tamar's marriage has been plagued by domestic violence rumors, baby mama rumors, and cheating allegations for a while now. We've watched Tamar cry on TV and/or social media, over some of the rumors, while denying others. Vince has denied them all. Not sure what's really going on between the soon-to-be-exes, but the ongoing tension between them is starting to mess with their money. That's never a good thing for- them, nor for their 4 year old son, Logan. So hopefully, they can find a calm resolution soon.