Oh Lawd! Black Twitter Rebukes R. Kelly From 'Wakanda' After His "Black Panther" Tweet
Posted On : February 25, 2018
R. Kelly has just learned the hard way (for like the millionth time) exactly how brutally honest Twitter -in this case, Black Twitter- can be. Following his eviction from his two homes in Atlanta, in which he was no longer paying his $30K monthly rent, we're assuming R. Kelly thought it would be fun to jokingly put in his bid for a move.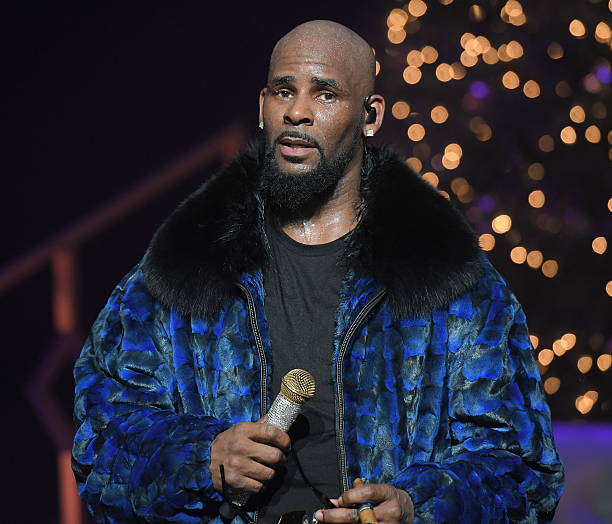 Much like many others, many have been hilariously stating online, that they're going to the Black Panther fictional African country of "Wakanda," following the film's beautiful portrayal of it and it's citizens. Even Atlanta's Hartsfield-Jackson airport joined in on the fun with their offering of 'direct flights' to "Wakanda" last week.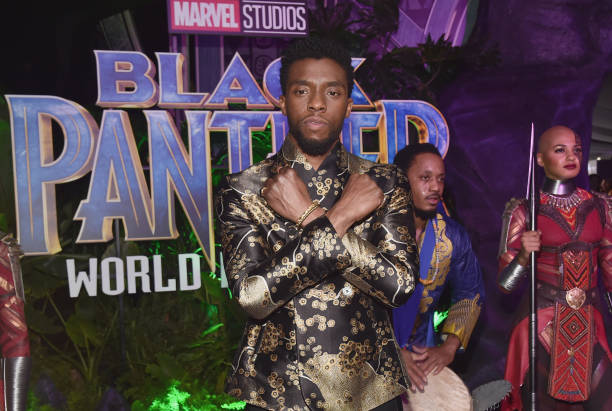 The R. Kelly "Wakanda" Tweet That Started It All
Since Kellz presumably had to flight out of ATL, given that he no longer has homes there, he tweeted that he, too, will be booking his trip from ATL's airport to "Wakanda" ASAP…
Hell, I'm on my way too! Amazing film!#WakandaForever #BlackPanther pic.twitter.com/m9q4kgrLzs

— R. Kelly (@rkelly) February 20, 2018
Little did he know, Black Twitter was ready to pounce all over that idea and immediately decided to let the Grammy Award winning singer know that they will not allow him to put his 'keys' into anybody's 'ignition' in "Wakanda." That is evidenced in the many tweets below…
Twitter Reacts To R. Kelly's "Wakanda" Tweet
Yeah the Wakanda border is closed that day pic.twitter.com/KsCrevwYu8

— Louise (@louisecvmiller) February 22, 2018
Flight #309 from ATL, Gate 12, Wakanda Intl Airport… pic.twitter.com/G2u142XJiX

— FeelHood 🌊 (@FeelHood) February 22, 2018
Dear gawd, if he should make it to our heavenly Wakanda, I ask you to bless every harpoon with poison laden tips. And oh fader'god'n'hebbum, bless the aim of the harpoonist, allowing them to land that poison tipped harpoon right betwixt his butt cheeks. Rebuked you are sir.

— Michel Jean-Baptiste (@ch0col8one) February 22, 2018
Let him go! But let this be the welcoming committee #wakanda pic.twitter.com/s0HOKDar3y

— Really?!?!? (@smhblankstare) February 22, 2018
.@rkelly Sir, you are on the no-fly list. Remain trapped in your closet. The women and girls of Wakanda do not need your presence or toxicity. #WakandaForever https://t.co/BbQPsVIaFn

— Vee Abenaa (@MaameVi) February 22, 2018
Every man in wakanda, thinking how they are gonna hide their wife and kids 😂 pic.twitter.com/FdNHP4q0pG

— DAMI (@dogunsprod) February 21, 2018
Hello #wakanda ICE, I have some information for you. Yes, he's at the airport now… pic.twitter.com/F8X7Hx4nVM

— Wakanda's TOP Travel Agent (@kinkyhautecurl) February 22, 2018
Wakanda Police waiting on you like… pic.twitter.com/Oq9Hi2Lsl2

— Dizzle (@illest_Paul) February 24, 2018
You just got evicted by the most blackiest City in the US "Atlanta" so you know you not making it into Wakanda pic.twitter.com/N7bpzXAVNM

— ♍ Fancy got sparkles (@FancySparkles) February 22, 2018
I'm from wakanda myself, born and bred and we don't welcome perverts here. @kinkyhautecurl please send him to Trumpkanda. They can do the 'grabbing' over there not here. #WakandaForever  #BlackPanther

— Moe Ndlovu (@Moe_Ndlovu) February 23, 2018
As y'all can see, Twitter had ZERO chill when it came time to respond to R. Kellly's "Wakanda" ambitions. And by the way, ever since the backlash, Kellz seems to have removed the "Wakanda" tweet from his Twitter timeline, but it's still alive and active on Twitter for many.
Random: Why Is "Killmonger" A Villain?
i hope this hasn't been done yet #killmonger pic.twitter.com/LzP5YiS7wi

— carol (@sofboutellas) February 18, 2018
On the brighter side of things, the Black Panther film was pretty dope and a much needed superhero display for Black children to finally see on the big screen. The only downfall is that I really didn't see what "Killmonger" (Michael B. Jordan) did wrong. The hero, "King T'Challa- the Black Panther" (Chadwick Boseman) had good intentions and so did "Killmonger," yet he was portrayed as the villain. In all actuality, "Killmonger" was more like a 'Wakandian' Malcolm X, taking a more hands-on approach to free his people, after centuries of oppression. Nevertheless, from the cinematography, to the actors, high production value, and the storyline, Black Panther was still an excellent movie that definitely deserves all of the hype it's receiving. #WakandaForever…I'll leave the R. Kelly debate up to it's citizens to decide.
Join us on Facebook for the most engaging discussions from the Old School! Old School News With A New Point Of View!