Oprah Surprisingly Endorses New Rapper Cardi B. & Many Fans Are Beyond Confused Over It
Posted On : April 7, 2018
Oprah Winfrey currently has her fans profusely confused after seeing one of her latest Instagram posts. On Friday (4/6/18) the 64 year old media mogul sent the 'Gram into a frenzy- or better yet, a state of mass confusion- when she showed crazy love to 25 year old reality-star-turned-rapper, Cardi B.. Everyone, including Cardi B., and they're fans sounded off about this. Check out what happened below…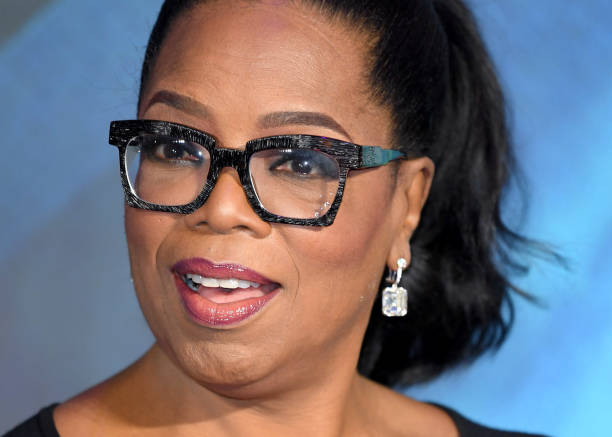 FYI…In Case You Didn't Know
Before we get into Oprah's post, let us explain for many of our fellow old schoolers who may be going, 'Who in the hell is Cardi B.?'… Cardi's a hip hop success story. Although the African-Trinidadian/Dominican rapper became widely known as the likable, yet ratchet cast member on "Love & Hip Hop NY," she actually had a tough life and clawed her way out of it. Born into poverty, the Bronx, NY native escaped domestic violence, became a Blood gang member and was an exotic dancer for several years, while simultaneously working hard to get her music career poppin.'
https://www.instagram.com/p/BhJ8cmFhlGA/
Her "LHHNY" fame propelled her into mainstream superstardom and her music career blossomed seemingly overnight. Cardi's 2017 single, "Bodak Yellow," hit #1 on Billboard, making her the second female rapper to ever do so with a solo single- Lauryn Hill was the first in 1998. Now that Cardi's new album, "Invasion of Privacy," dropped on Friday, April 6, 2018, Oprah has taken to Instagram to show love…
Oprah's Bumpin' Cardi B.'s Music
Below is the post that Oprah shared on her official Oprah Magazine website. In the photo, Oprah is shown waving her finger in the air, with her eyes closed, as if she's vibin' to music, with a caption that read:
"Listening to that new Cardi B album 🎶🎶🎶"
https://www.instagram.com/p/BhOuGAAhSar/
Although Oprah's caption was short and sweet, it clearly caught the attention of many for SO many reasons: (1) Oprah has never been known to be a hardcore fan of of hip hop; (2) At 64 years young, she doesn't necessarily fit the typical age demographic of Cardi's fans; (3) Oprah rarely -if ever- endorses ANYONE, especially rappers; (4) Well, we could go on and on, but y'all get the point about all the things that Oprah has projected herself to be and not be throughout the decades. Thus comes fans confusion…
Fans Try To Decipher Oprah's Intentions
Whether they were for it, or against it, fans immediately tried to decipher what Oprah's true intentions and/or motive is behind her rare Cardi B. endorsement. Here's a small sample of what many had to say on social media:
annoyed24.7: This has to be a paid ad cause Oprah ass doesn't listen to Cardi. But it's working cause her fandom will easily believe it 😂
solsticezyz: @annoyed24.7 im confused too
drjtwizzle: Oprah is so better than this. Some social media intern is about to get fired. Hopefully.
enerici: Y'all some haters dred, this is why us black people can't evolve, always hating on someone's Joy.
todayfeelsgood: There's just no way @oprah is listening and enjoying Cardi B.😐 Clearly some young people are running this @oprahmagazine account. Those soccer moms who follow O won't be able to play Cardi's music with their kids for more than 10 secs. Good beats, but hardly uplifting, inspiring or even interesting lyrics… Just because something is popular doesn't mean it's good. 😏😝
robert_or_malcom: You can be an intellectual and mad hip hop at the same damn time. Don't come for, Oprah. She has earned her stripes to do as she pleases. Let's not forget, Oprah is from the hood; she knows what's up. 🙌🏾🙌🏾🙌🏾🙌🏾 #turnupqueen
Cardi B. Ecstatic About Oprah's Shout Out
https://www.instagram.com/p/BhRnWwZh2E9/
Even though Oprah's fans are hella confused by her Cardi B. endorsement, Cardi B., herself, is beyond grateful and excited about it. On Saturday morning (April 7, 2018), Cardi heard about Oprah's shout out and she didn't hold back her gratitude toward the queen. She posted a screenshot of Oprah's post, with the caption:
"I CAAAANNNNTTTTTT BELIIIEEEEEVEEEEESS IT!!!!!!!!!!——–OMMMMMGGGGGGGGGGGG," wrote Cardi.
Thoughts ILOSM fam?'