Phylicia Rashad's Ex Married Woman Nearly Same Age As Their Daughter, Many Surprised
Posted On : May 16, 2018
Remember when former "Cosby Show" actress (and now new "Empire" cast member) , Phylicia Rashad (68), was married to NFL legend, Ahmad Rashad (67), back in the day? We thought they'd last forever, but after 16 years of marital bliss (1985-2001) they divorced. And it seems like Ahmad has been looking for love in various places ever since. But now he's married to a woman who's damn near the same age as he and Phylicia's daughter. See details below…
WATCH THE VIDEO:
THE NEW MR. & MRS. AHMAD RASHAD
We're a little tardy to party with this info, because Ahmad married his new 'young tender' bride in May (2016), but it's still interesting info, so check out the newlyweds. Below is a photo of Ahmad Rashad's 5th blushing bride, Ana Luz Rodriguez-Paz, who is is a Miami, FL. based couples therapist…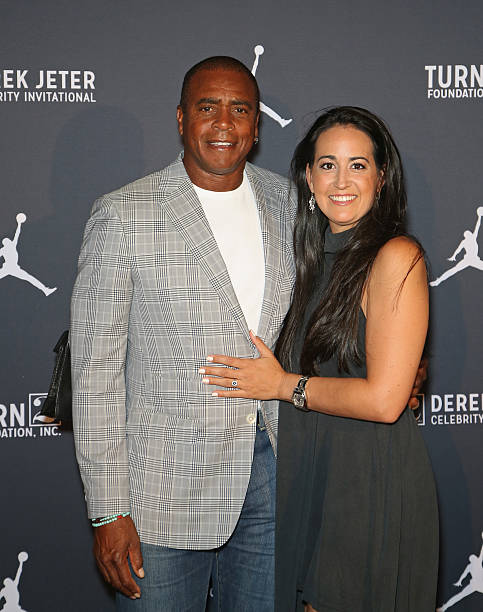 CONDOLA PHYLEA RASHAD DAUGHTER OF PHYLICIA & AHMAD
The beautiful Condola Phylea Rashad is also an actress like her mother, Phylicia Rashad. In 2012 she starred in the remake of the film, "Steel Magnolias," alongside her mother and Queen Latifah. Condola also was a big hit on Broadway for her portrayal of "Juliet" in the 2013 play, 'Romeo & Juliet.' She's currently starring in the Showtime drama series, "Billions."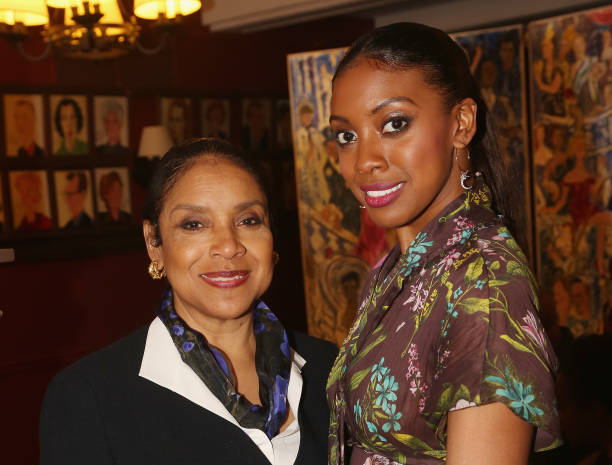 Speaking of acting, Phylicia Rashad isn't getting married, she's spending time doing what she does best- killin' it on TV screen. Y'all already know Phylicia does her thing as Taye Digg's mom on "Empire."
MEET AHMAD RASHAD'S PREVIOUS WIFE, SALE JOHNSON
After divorcing Phylicia, Ahmad surprised everybody when he married his fourth wife, Sale Johnson, in 2007. Sale is ex-wife of Johnson & Johnson heir and New York Jets owner, Woody Johnson, and when she first began dating Ahmad, many accused Ahmad of being a male gold digger. Why? Because the consensus was that she was older and completely different from what was previously considered to be his "type" of woman, and also because she received $100 million in her divorce settlement from her ex-husband, Woody.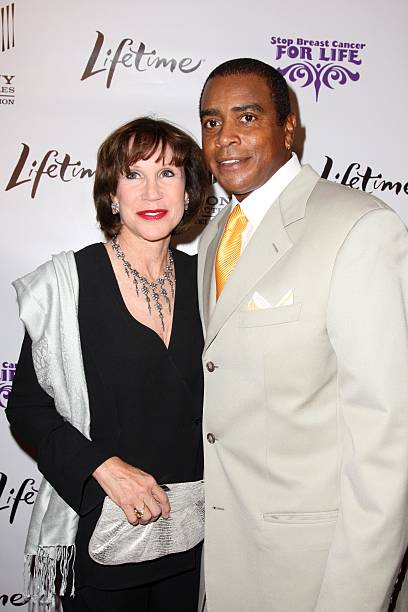 Sale and Ahmad divorced in 2013 and share custody of their young adopted daughter (who is actually the adopted daughter of Sale's deceased biological daughter). Their divorce was reportedly ugly and it was even reported that Sale Johnson had locked Ahmad out of their lavish gated Florida community (where Michael Jordan and Tiger Woods also call home) and country clubs; and that she'd allegedly hired extra guards to keep Ahmad out of her $5 million home.
No word yet on whether or not Phylicia Rashad has a current love in her life, but even if she doesn't, pretty sure there are plenty good brothas out there who wouldn't mind treating her like a Queen.
Join us on Facebook for the most engaging discussions from the Old School! Old School News With A New Point Of View!