Playing Dirty? Ed Hartwell Hella Pissed Over Who Keshia Pulliam Asked To Testify In Divorce Trial
Posted On : March 24, 2018
ILOSM fam,' if you thought the drama between former "Cosby Show" kid, Keshia Knight Pulliam (38), and her estranged hubby, retired NFL player Ed Hartwell (39), was over, then you were wrong. In fact, it just got turned up…like, ALL the way up! Apparently, their divorce trial is coming up soon, but just like the rest of the drama that's preceded it, that will not be a smooth process.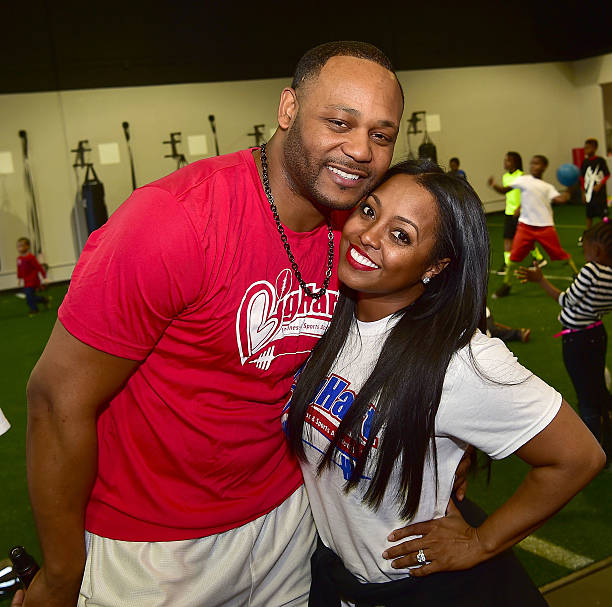 In fact Ed is livid with the latest move Keshia is trying to pull on him. But before we get into that, let us catch y'all up to speed just so you get a clear picture into how their happily married bliss lasted a little over 6 months.
Recap Of Their Marital Woes
Keshia and Ed fell in love fast and quickly announced their engagement on New Years Eve 2015 (December 31, 2015). They then surprised everyone when they later revealed, on Keshia's podcast, that they'd actually tied the knot on New Years Eve, the same day they announced their engagement.
Via ABC News: The former child star surprised family and friends who "had no clue they were coming to a wedding. They thought they were coming to a New Year's party," [Pulliam-Knight] said. Hartwell, who joined her on the podcast, said of his special day, "Both [of] our dreams came true that day. We have an amazing time together."
By July 17, 2016, Keshia announced she was pregnant with their daughter, Ella Grace. On July 26, Ed filed for divorce, ultimately claiming that she trapped him and questioned if the baby was his. By August, Keshia wanted Ed to get a mental evaluation and be jailed for allegedly "plotting to harm and obstruct [her] pregnancy" by yelling at her, which she said could've caused a miscarriage. Ed denied the claims. By January 23, 2017, Keshia gave birth to their daughter, Ella Grace, without telling Ed. Ed was pissed, then they later took a paternity test that proved Ella is his. He vowed to be in his daughter's life, Keshia has him on child support. In October, Ed wanted Keshia locked up for keeping their baby girl away from him and disregarding his court appointed visitation rights, calling Keshia "not only self-centered and uncaring." Here is where they are today though…
The Latest
The latest news that has Ed heated with Keshia, goes back to that time in August, when she asked the judge to force Ed to a mental evaluation. Although the judge did not grant her request at that time, news just surfaced that Keshia is pulling out all stops to play up her 'crazy deranged husband' allegations. As they prepare to battle it out in court for their divorce trial, Keshia and Ed are also battling over custody arrangements of their 1 year old little girl. However, Keshia apparently wants to make sure that Ed gets as little visitation (if any at all) of Ella, by painting him as a mentally disturbed individual with possible brain injuries from his NFL days- a claim Ed adamantly denies.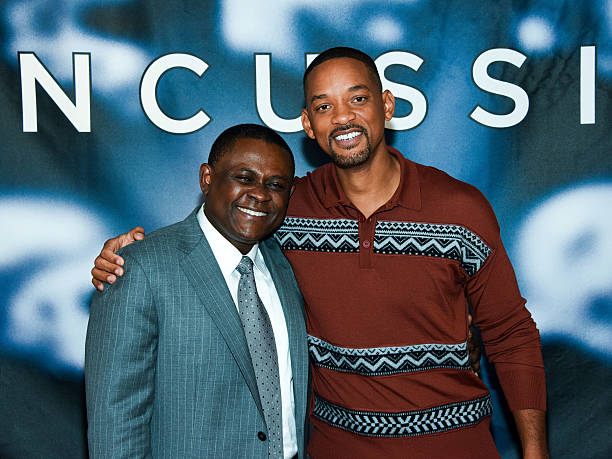 Keshia is now trying to get the famous "Concussion" movie doctor, Dr.Bennet Omalu to testify as a CTE expert witness, even though he has never evaluated, nor interviewed Ed. Omalu is the doctor Will Smith portrayed in "Concussion," who discovered that many NFL players suffer from the brain disorder, CTE, due to the countless concussions they endure throughout the years. CTE causes violent, erratic behavior.
As y'all can probably guess, Ed Hartwell is saying 'HEEEL to the naw!' to Keshia's latest legal request. He just fired back with new a new court filing in Fulton County, Georgia, asking the judge to deny Keshia's request to have Dr. Omalu testify. He also says that she's playing dirty as hell, by trying to slide Omalu into the trial at the last minute and that in addition to never being evaluated, nor interviewed by Omalu, as far as he knows, Omalu hasn't even evaluated his medical records. The judge has to make the final call in this one. And the Pulliam-Hartwell saga continues.