Police Body Cam Shows Frantic Nick Gordon, Girlfriend Says Fight Was Partly About Whitney& Bobbi
Posted On : April 11, 2018
If you're like us, here at ILoveOldSchoolMusic, then you probably agree that Nick Gordon (ex boyfriend of the late Bobbi Kristina Brown) and his current girlfriend, Laura Leal, should just cut the BS and go their separate way…IMMEDIATELY. However, if you've been keeping up with the couple's constant headline-grabbing relationship -which looks more like a real life reality show- then you know they're not breaking up any time soon. In fact, when it comes to them: the couple that trades punches together, stays together. That may sound a tad harsh, but both Nick and Laura have managed to prove that true, in regards to their volatile relationship. That brings us to the latest saga of this new-aged Ike & Tina couple…minus the actual musical talent of course.
Nick Gordon reconciles with girlfriend who says she was the aggressor https://t.co/pCpGMHpk7k @MailOnline he held her down and beat her

— Buckle up America (@HornigCynthia) October 9, 2017
Hostile Police Video
Weeks after Laura claimed she had not been beaten by Nick after all, but that she'd had "chapped lips," instead of a busted one and "bipolar disorder"- police body camera footage has just surfaced showing otherwise.
In March 2018, the cops showed up to Nick's home to investigate what Nick claimed was him being beaten by his petite girlfriend. When the cops arrived, their body cameras were activated and recorded the frantic aftermath, showing Nick seemingly attempting to cry on cue, Laura claiming he beat the daylights outta her, and Nick denying all of it. Nick also was heard telling the cops he is a "famous person" and the boyfriend of Bobbi Kristina. To put the cherry on top, according to TMZ, the video also shows Laura telling the cops that Nick was suicidal and 'wanted her to crash the car [they were in] so he could, "be with his angels," Whitney Houston and Bobbi Kristina. That seemed to upset Laura as well…and again, Nick shot back with several claims against Laura of his own. Check out this fiasco below…
The Plot Twist
Clearly, after watching the video footage, a violent incident went down between the lovebirds. But, that's neither here nor there now, because as we previously reported, there was a plot twist in this saga.
A few days ago, Nick Gordon learned that he will NOT be facing criminal charges for reportedly brutally beating Laura for the second time in less than a year. How could that be, you ask? Apparently it had everything to do with Laura flip floppin' her story at the last minute. Here's what was just reported:
Via TMZ: Prosecutors in Seminole County, Florida say they will not charge him because Nick's Gordon's gf, Laura Leal, recanted her original statement to law enforcement … denying Nick had beaten her. Prosecutors also said without any independent witnesses they couldn't move forward with charges. […] Nick's not completely out of the woods — he was charged for violating a court order to stay away from Laura after the arrest.
Recap Of Their Drama & 911 Call
Nick admitted hitting his girlfriend, Laura, during a prior brutal fight in June 2017, in which she called the police on him and showed bruises on her body. On March 11, 2018, it was Nick who called the cops on Laura, in what appeared to be his way of doing damage control at that time.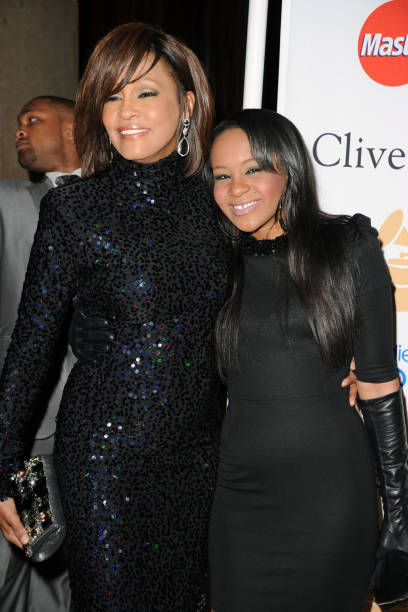 Nick, who seems to stand about 6'0″+ tall, cried hysterically in the 911 call, as he told the dispatcher that Laura, who appears to stand about 5'4″ or so, weighing approximately 135+ pounds, was beating him up. However, once the cops arrived to his Seminole, FL home, it was Nick who was arrested.
At this point, the healthiest option for both of them, is to just walk away while they still can. Besides, Nick has bigger issues to be concerned about, including the fact that he's still facing probation violation charges for disobeying the judge's ruling to stay away from Laura (who has since gone back to his home and begged the judge to let him off the hook). In addition to that, Nick is still a 'person of interest' in the criminal case surrounding Bobbi Kristina's death. And of course he cannot forget about that $36 million he owes to the Brown and Houston families in their wrongful death civil lawsuit win.