Pryor Spoke Candidly About Dating A Transgender, But Wait 'Til You Get A Load Of His Son
Posted On : February 8, 2018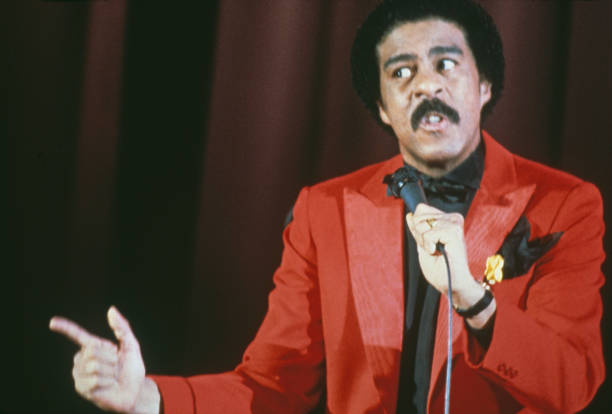 With all the talk about Quincy Jone's recent reveal that Richard Pryor slept with actor, Marlon Brando, we thought we'd dig into our crates and re-post this info we shared with y'all a few years ago, because apparently many never knew Pryor was real about his sexuality.
Yep, you read this headline correctly: Richard Pryor openly admitted to being with a transgender woman…and after you see the details within this article, you'll probably have a better understanding about all of this. You will also have a better understanding of why Quincy Jones and Pryor's widow have no problem telling the world about the late comedic icon's sexual past. Check out what Richard Pryor and his son, Richard Jr. had to say…THIS IS DEFINITELY A SHOCKER…
Richard Pryor Proudly Admitted Dating A Transgender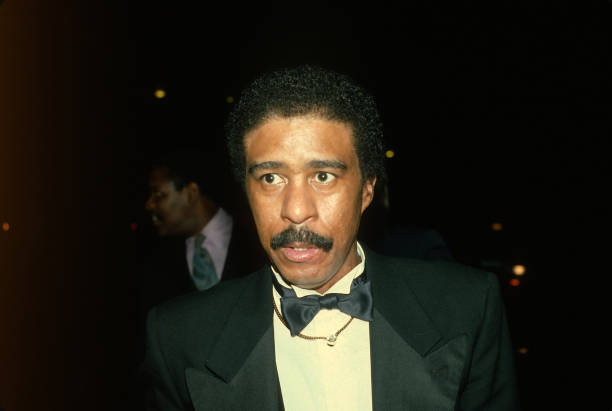 Richard Pryor was not shy at all about revealing the time he dated a man. "Pause and rewind that back" you say? Aiight then: The legendary comedian, Richard Pryor Sr. said he tried a relationship with a transgendered man for about two weeks. He said:
"I never kept him a secret. My best friend for instance, knew I was f**king a dude, and a drop-dead gorgeous one at that. I even admitted doing something different was exciting. But after two weeks of being gay, enough was enough and I went back to life as a heterosexual."
Jaw dropping, ain't it?!! But wait 'til you see the extreme trauma that Richard said happened to him as a young child….
Pryor's Childhood Sexual Trauma Revealed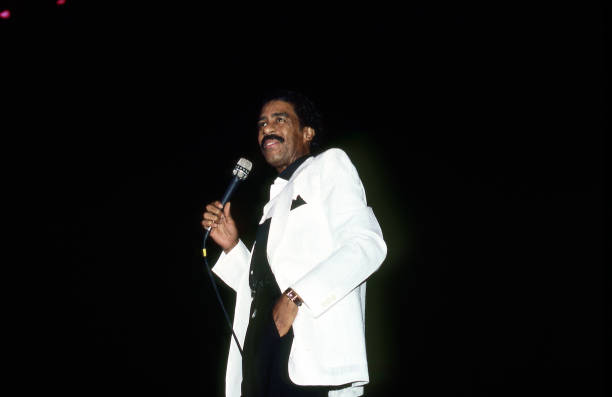 Check out what Richard said happened to him as a child (via NY Daily News):
Richard talked about being molested as a boy. He recalled telling his family how a priest had kissed him on the lips, and how his dad and uncle plotted to blackmail the priest by encouraging young Richard to flirt with the reverend on the phone. Pryor's grandma put an end to that charade. But there was an earlier incident, one where an older man named Hoss forced Richard to have oral sex with him in an alley. "I told no one," writes Pryor. "Ever.

"Years later, when the superstar went back to Peoria to make "Jo Jo Dancer Your Life Is Calling," the man showed up at Pryor's movie trailer with his son. "I was seized by that old sense of fear," Pryor writes. "The boy was about the same age I'd been when his father raped me. . . . I couldn't believe it. After preparing a lifetime for this moment, I suddenly had nothing to say.

"Pryor adds that he shook both their hands: "I hoped the boy fared better.

The abuse hardly turned Pryor off sex. Instead, he came to know countless women. Many were hookers. One was a transvestite who looked like Josephine Baker. One night, "I discovered that she was actually a he. For some reason, I didn't care. . . . But after two weeks of being gay . . . I went back to life as a heterosexual."
Wait a minute…there's more…
Richard Pryor JUNIOR a.k.a. "Ivanna Schtup" Speaks On Being A Gay Part Time Drag Queen
Meet Richard Pryor Jr., as you can see he is a splitting image of his pops, he's an actor, singer, comedian, and yes, he says he's gay and proud of it. There are a lot of similarities between he and his Dad. In an interview with Feast of Fun, this is what Richard Jr. had to say about the how his parents handled him confessing to them that he was gay:
Dad took it well, but Mom freaked out. She was like "Oh where did I go wrong?!!" She thought that it was her fault. I expected it to be the other way around. You always think that people don't know, but then you tell them and they're like "Well I already knew."

So are you saying that your Dad already knew you were gay?
Oh God…how could he not know? One time I had picked up these two hitchhikers and my Mom caught them in the house when I wasn't there…they were naked and when I got home my Mom called and said "Richard Jr. your Dad wants to speak to you!" Then my Dad just outright asked me, "Are you gay?" and I basically just cried & lied my way out of that one…LOL. This was before I came out, but he knew. I came out and then went back in [got married], and then came out again.
On dressing in drag as his alter ego, "Ivanna Schtup":
To me it's performing…anything you do as far as being in front of people…it's performing, it's acting. That's the way I've always looked at it. it was never a thing for me like: 'I wanna be a woman, you know. It was just the thing of me performing and just releasing a lot of things that were inside of me out as far as performance and being very theatrical.
Habits Richard Pryor JUNIOR Said He Learned Directly From His Dad
Do you have fond childhood memories?
I grew up off and on with my dad. I was with my dad for vacations and summers and got to go on the road and tour with him, too. It was an unbelievable experience but I didn't know that until I was older. Touring with my dad and introducing him on stage felt like the norm. Now I cherish those memories.

How old were you when your Dad landed in the hospital from his freebasing incident?
It was a week after my high school graduation. I knew it was a suicide attempt. He had so many demons.

Did you struggle with addiction, too?
Yeah, I went through all that. I crashed and burned. When I was old enough, I moved to L.A. and went club-wild. Drank anything, smoked anything, took anything. There was one time when I worked on one of my dad's films and I was so high that my dad flew me from the set to a rehab. I nearly had a heart attack, in the hospital…I flatlined. I went through another tough period when my mother was diagnosed with cancer. I tried to kill myself with an overdose on pills.

[I just wanted] to fit in. I've learned that life really comes down to acceptance. A lot of my turmoil came from trying to have acceptance for my dad. A lot of my drug abuse was my own naïve way of trying to be closer to him. He was a partier so I thought if I were like him, we could be close.
[Sources: Feast of Fun; Soul Train; Examiner]
We, here at ILoveOldSchoolMusic, like to study the behavioral patterns of the greats of our past, and in doing that, we'll often find that there's a message and ultimately, a lesson to be learned from the great ones. So with that said, let's take a look at Richard Sr. and Junior. We often hear Iyanla Vanzant speak about the common pathology patterns between parents and children. Therefore, in this case, do you think it's possible that, based on the traumatic experiences Richard Pryor had to endure as a child, he somehow unknowingly transferred those lessons/experiences onto Richard Jr., or no? Talk to us ILOSM family.
Join us on Facebook for the most engaging discussions from the Old School! Old School News With A New Point Of View!