Quincy Says MarvinGaye & Pryor Slept With Iconic Male Actor…Spills Secret About MJ & More
Posted On : February 7, 2018
Quincy Jones has most definitely been having more than a few 'come to Jesus moments,' like the old timers used to say back in the day. In other words, he's not only been spilling the beans about this own life, he's telling all about everybody else's too.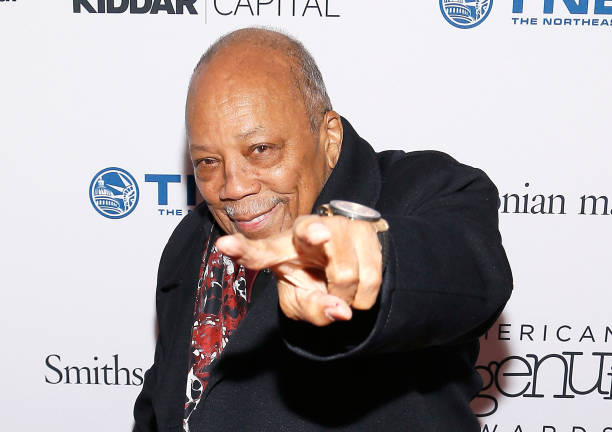 As we previously reported, Jones has already revealed that he used to date Donald Trump's 36 year old daughter, Ivanka Trump. Now, there's more we wanna share with y'all, but here's the thing: it's not that Q is out here airing out all of his celebrity friends' (and foes) dirty laundry on some gossiping tip, it's just that he's always been known to be a brutally honest individual. Therefore, when doing his recent interview with Vulture (you can read the full interview here), every time he was asked about his personal life, or others, he gave his honest answers and/or opinions…all of which will make you go 'Wait, what?!!' "All I've ever done is tell the truth. … I've got nothing to be scared of, man,"said Jones. See the multitude of bombshells he dropped about everybody from Marvin Gaye, to Michael Jackson, Marlon Brando, P. Diddy, Richard Pryor, and so many more below…
Jones Claims Marlon Brando Had Sex With Marvin Gaye, Richard Pryor & James Baldwin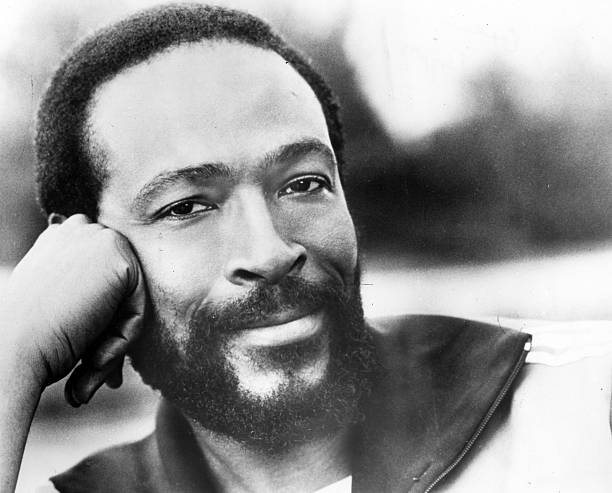 Quincy Jones: [Marlon] Brando the actor and Jones were longtime friends. During a down period in Jones's life, he spent time on the island in Tahiti which Brando owned. The two called each other Leroy, owing to a story recounted extremely well (one among many) in this recent GQ profile. used to go cha-cha dancing with us. He could dance his ass off. He was the most charming motherf*cker you ever met. He'd f*ck anything. Anything! He'd f*ck a mailbox. James Baldwin. Richard Pryor. Marvin Gaye.

Vulture:He slept with them? How do you know that?

QJ: [Frowns.] Come on, man. He did not give a f*ck! You like Brazilian music?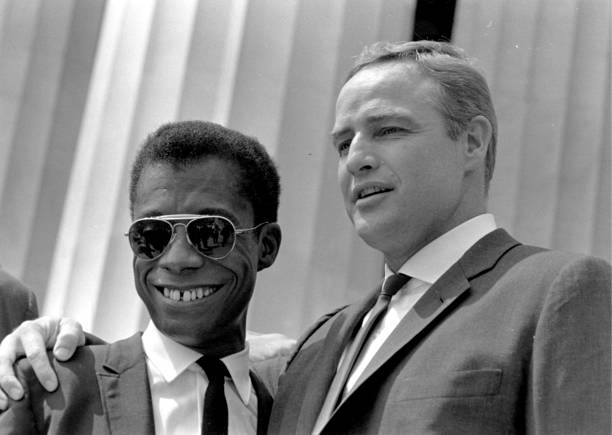 Jones then went on to drop more bombshells on us all. Read on and prepare to be amazed…
Quincy Calls MJ A Thief & Speaks On His Plastic Surgery
When the interviewer asked Q to reveal something that most people don't know about his late friend, Michael Jackson, Quincy's honesty streak struck again:
QJ: I hate to get into this publicly, but Michael stole a lot of stuff. He stole a lot of songs. [Donna Summer's] "State of Independence and "Billie Jean."The notes don't lie, man. He was as Machiavellian as they come. … Greedy, man. Greedy. "Don't Stop 'Til You Get Enough" — Greg Phillinganes wrote the c section. Michael should've given him 10 percent of the song. Wouldn't do it.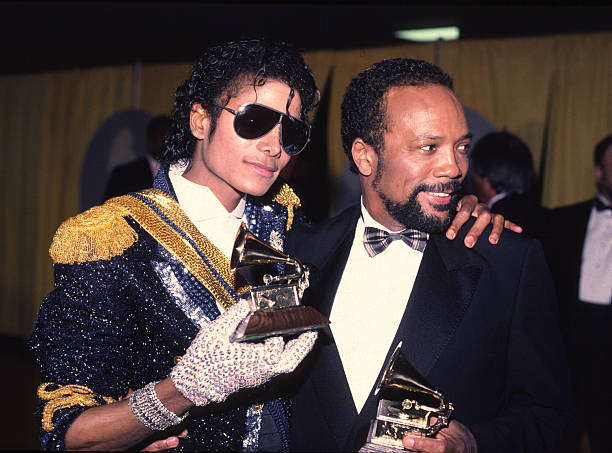 V: What's misunderstood about Michael?

QJ: I used to kill him about the plastic surgery, man. He'd always justify it and say it was because of some disease he had. Bullsh*t. […] He had a problem with his looks because his father told him he was ugly and abused him. What do you expect?

V: It's such a strange juxtaposition — how Michael's music was so joyous, but his life just seems sadder and more odd as time goes by.

QJ: Yes, but at the end Michael's problem was Propofol, and that problem affects everyone — doesn't matter if you're famous. Big Pharma making OxyContin and all that sh*t is a serious thing. I was around the White House for eight years with the Clintons, and I'd learn about how much influence Big Pharma has. It's no joke. What's your sign, man?
Jones Reveals He Knew Who Really Killed J.F.K.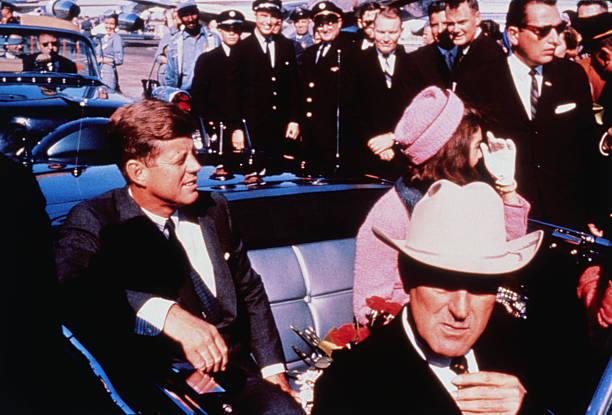 Another one of Quincy's bombshells, was his revelation about knowing who killed Pres. John F. Kennedy. It had something to do with his good friend, Frank Sinatra. When the interviewer asked Quincy what's something he wished he didn't know, he replied, "Who killed Kennedy." But there's more:
V: Who did it?

QJ: [Chicago mobster Sam] Giancana. The connection was there between Sinatra and the Mafia and Kennedy. Joe Kennedy [Pres. Kennedy's father]— he was a bad man — he came to Frank to have him talk to Giancana about getting votes.
Then Jones cut that part of the convo' short and moved on:
QJ: We shouldn't talk about this publicly. Where you from?
Shade At P. Diddy & Russell Simmons
Quincy also gave his honest views about today's music industry. He said that artists and producers no longer pay attention to details in music and where it comes from, such as the genre of jazz, etc. He pretty took jabs at P. Diddy, Russell Simmons and others, for 'selling out for money' instead: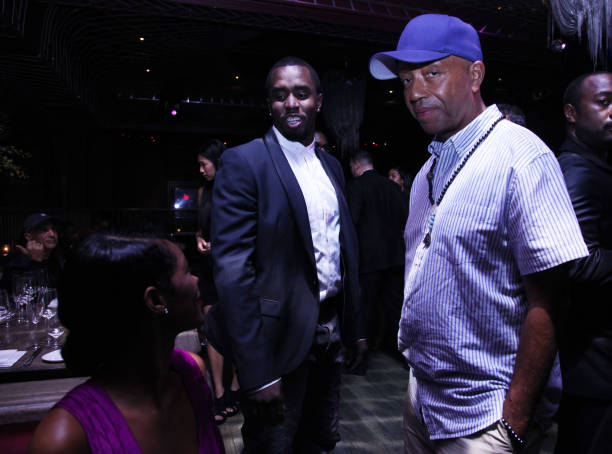 V: Do you hear the spirit of jazz in pop today?

QJ: No. People gave it up to chase money. When you go after Cîroc vodka and Phat FarmCîroc is the alcohol brand owned by Diddy. Phat Farm was the fashion label founded by hip-hop impresario Russell Simmons in 1992. Simmons sold the company in 2004. and all that sh*t, God walks out of the room. I have never in my life made music for money or fame. Not even ThrillerJones may not have worked on Thriller for money, but co-producing the album (with Jackson) presumably made him a ton of it: The 1982 album is widely reported to be the biggest-selling LP of all time, having sold somewhere north of 66 million copies. . No way. God walks out of the room when you're thinking about money. You could spend a million dollars on a piano part and it won't make you a million dollars back. That's just not how it works.
Jones Calls Out Cyndi Lauper
Quincy Jones was then asked about behind-the-scenes drama among the "rockers" during the infamous "We Are The World" video shoot, which he mentioned in his memoir. Yet again, Q had no problem name dropping and called out rock star, Cyndi Lauper while at it:
QJ: It wasn't the rockers. It was Cyndi Lauper. She had a manager come over to me and say, "The rockers don't like the song." I know how that sh*t works. We went to see Springsteen, Hall & Oates, Billy Joel, and all those cats and they said, "We love the song." So I said [to Lauper], "Okay, you can just get your sh*t over with and leave." And she was f*cking up every take because her necklace or bracelet was rattling in the microphone. It was just her that had a problem.
Jones on rock music overall…
V: What'd you think when you first heard rock music?

QJ: Rock ain't nothing but a white version of rhythm and blues, motherf*cker.
Q Says Rich People Don't Do Enough For Poor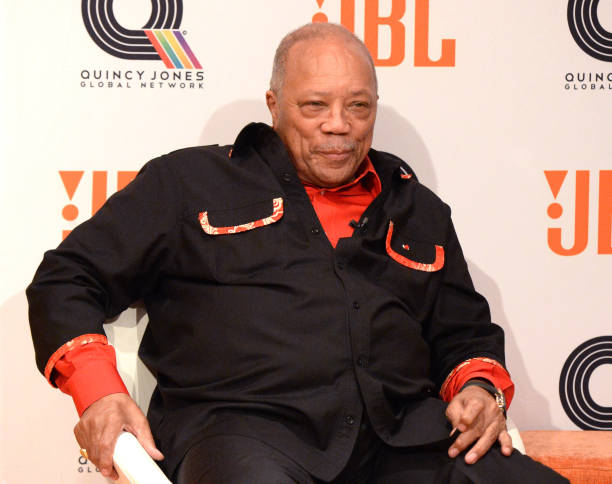 V: You hang out in these elite social circles and doing good has always been important to you, but are you seeing as much concern for the poor as you'd like from the ultrarich?
QJ: No. The rich aren't doing enough. They don't f*cking care. I came from the street, and I care about these kids who don't have enough because I feel I'm one of 'em. These other people don't know what it feels like to be poor, so they don't care.
And Just So We Know What Time It Is
And just so we never get it twisted, Jones made it clear that at 84, he's still secure in who he is when it comes to being a musical genius:
V: What's something you've worked on that should've been bigger?

QJ: What the f*ck are you talking about? I've never had that problem. They were all big. […] I can make a band play like a singer sings. That's what arranging is, and it's a great gift. I wouldn't trade it for sh*t.
And BOOM! Drops mic, exits stage left. Quincy is a straight up G!…

Be on the lookout for Quincy Jones upcoming project, Qwest TV: "Everybody is excited about it. It's going to be a musical Netflix," says Jones.
And that's all folks!