R.I.P.: "Police Academy" Legend, Marion Ramsey, Passes Away At 73
Posted On : January 9, 2021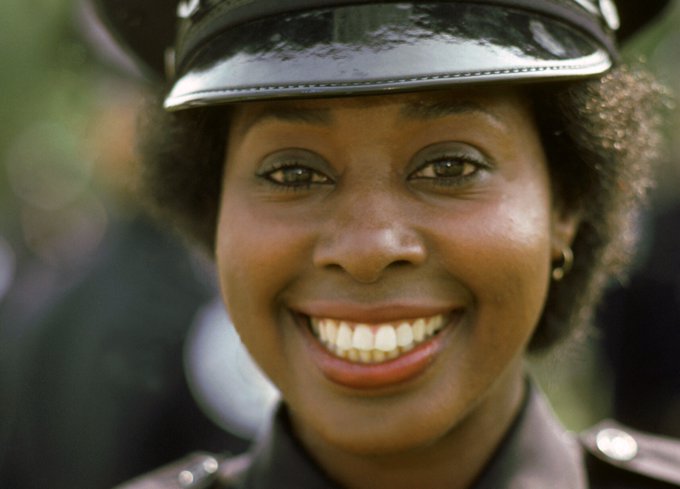 We have heartbreaking news to share I Love Old School Music fam.' Actress, Marion Ramsey, has passed away unexpectedly, at the age of 73. Marion is best known for her role as "Officer Laverne Hooks," the squeaky voiced, timid police officer from the classic "Police Academy" movies.
Her agency confirmed that she died in her Los Angeles, CA home on Thursday, January 7, 2020. Variety also reported the following details:
Roger Paul of Roger Paul Inc., the agency that managed Ramsey, confirmed the news to Variety. Ramsey had recently fallen ill, but her exact cause of death is currently undetermined.
Though Marion's passing is incredibly tragic and heartbreaking, we're forever grateful for the many laughs she brought to millions throughout the years. Remember how Ramsey used to have us rollin' on the floor laughing every time she would speak, or rather, whisper? And when "Captain Harris" would get fed up with her voice, it was hilarious.
It wasn't until "Officer Hooks" finally belted out "Don't move dirt bag!" in one of the "Police Academy" installments, that we really got to see her true aggression surface. Now that we took that trip back down 1980's memory lane, let's take a look at what Marion Ramsey is looking like these days.
We'd recently reported how well Marion Ramsey was doing in recent years, which is now another reminder that none of us know what tomorrow will bring, so lets all do our best to cherish each day and every one of our loved ones.
In case you missed our prior report, below are the pics and info we shared about Ms Ramsey…
In recent years, Marion Ramsey had largely stepped away from the glitz and limelight of Hollywood, but a while back she revealed that there was going to be a "Police Academy" in the works, though there was no further info provided on that project. Throughout the years since we last saw her on the big screen, Marion had also starred in several musical stage plays, such as "Cinderella," "Grind," "Little Shop of Horrors," "Eubie" and "Scarlett/Gone With the Wind." Her first non-musical stage play was in 2011 when she was the main star in a theatrical play centered around the Iraq war called "Operation Counter Men."
Although she'd somewhat backed away from the big screen, she hadn't backed away from the mic. Many people didn't know that Marion was also a singer and she was always up for the challenge when it came to singing a song. That is exactly what happened when she was put up to the challenge and asked to sing at a venue where she nailed Tina Turner's "What's Love Got To Do With It" and "Simply The Best." Most were not expecting her high pitched voice to sound like this…

And this…
A beautiful voice and beautiful soul that we will remember forever. Marion Ramsey is survived by her three brothers. May she rest in power and peace.