Remember The Purple Rain Club Owner? Many Surprised About Who He Was To Prince In Real Life
Posted On : May 11, 2018
The character of "Billy," the Minneapolis club owner of 'The Ave.' nightclub (which is an actual Minneapolis nightclub by the way), brought a ton of flavor to Prince's cult-classic "Purple Rain" film. He was the cat who yelled at Prince in the movie and repeatedly referred to him as "the Kid." "Billy's" real name is also Billy Sparks, but just based on his natural swag alone, he was able to hold his own in a movie full of then movie newcomers, but still heavy-hitters nonetheless- Prince, Morris Day, Jerome Benton, Clarence Williams II, The Revolution band, Apollonia 6, just to name a few.

Who Is "Billy" In Real Life?
Billy Sparks was (and still is) a well known record and concert promoter for Prince and many other high profiled artists. He's also a decades-long close friend of Prince. He prefers to fly under the radar, behind the scenes of the entertainment world, but when it came time to film "Purple Rain," he made that one exception for his his good friend, Prince, who wanted him in the movie.
Shortly after Prince's passing in 2016, Billy briefly stepped back into the spotlight to share cool memories about his friend Prince, in two separate interviews with radio personalities, Tom Joyner and E.J. Greig. Peep some of the little known facts he revealed below…
How They Met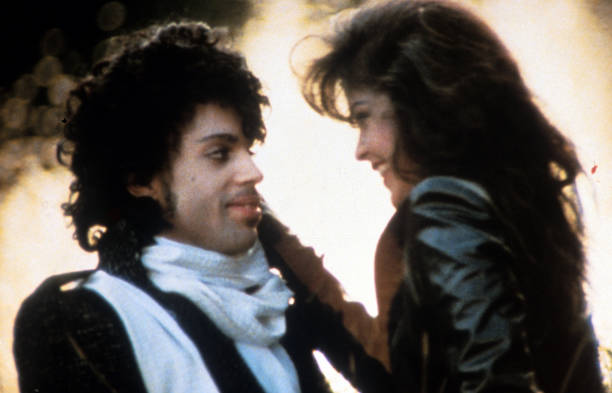 Billy tells radio host, E.J. Greig: "I met him [Prince] back in 1980. Some friends of ours…were managing Earth, Wind & Fire. They were offered an [opportunity] to manage Prince, but they didn't know that much about him. […] He had a new album coming out that he'd been working on and they said 'Well we just got the cassette, can you take it in and listen to it?' And I listened to it. They called me the next morning and said 'Well what did you think?' [I said] 'You should have signed this kid up YESTERDAY. A week after that, I was in L.A. and they called me and said 'Hey, the kid is coming out, I want you to meet him and I met him and that was in '80…
Their Hilarious Shade-Filled 1st Meeting
Via EJG: Billy- "[During that first meeting] We had a few laughs and Prince said, 'I kinda like you, you're a fat guy but you have a lotta energy, you're the fattest energy guy I've ever seen in my life' LOL. And I said 'Well I'm [like] Jackie Gleason here baby, I'm rockin' and rollin, LOL.' That started then and then it just blossomed into a pretty cool relationship for many, many years."
Billy Called Prince "The Kid" In Real Life
Billy also revealed that, just like in the movie, "Purple Rain," he called Prince "the kid" in real life.
Billy- "Yeah ['the kid' is] kind of what we referred to him as, but in the movie he wanted to keep it that way and I thought it kept a kind of mystique, since nobody ever called him Prince so…that was kind of cool." -via EJG
Why Prince Fired Him
Billy discussed how Prince went through a LOT of employees throughout his years, but he lasted many years, before his friend had to fire him.
Via Tom Joyner Morning Show: Billy Sparks- "I was there…but me and Prince [eventually] parted ways, he got a lil' frustrated with me, told me I couldn't bust those records like I used to, LOL. And I was like 'Prince, c'mom on man.' But you know, he wanted to get play on regular stations and I tried to explain it to him like 'Boss, let me explain something to you…this stuff today is different, it's all about call-out research, you know. Guys like you and Michael [Jackson]…are two great talents but radio….is not like the old days, man.' So I said, 'Prince do you listen to radio [and Prince said] *mocking Prince's voice* 'I don't listen to radio!' LOL…'Okay well, how you gon' battle if you don't listen to the plan of action? Nah, but we parted cool."
They remained friends afterwards and Billy held no grudges against his The Purple One for doing what he had to do for his career.
What Billy Does Now
At the time of that 2016 interview, Billy was still in the concert promotion business, working with many known artists, including singers, Fantasia and Anthony Hamilton.