Richard Pryor's Son Speaks Out After Being Booed Off "Apollo" Stage..His Reaction Is Priceless
Posted On : March 9, 2018
The job of a standup comedian is tough. It's even tougher when you're the son of one of the most iconic comedians of ALL time. That would be the case for Mason Pryor. Now, if you're like many of us, here at ILOSM, you're probably saying to yourself, 'Mason WHO???,' and understandably so. So, before we show y'all how the brotha just got profusely booed on Showtime at the Apollo and how he responded to it, let us first start with the basics…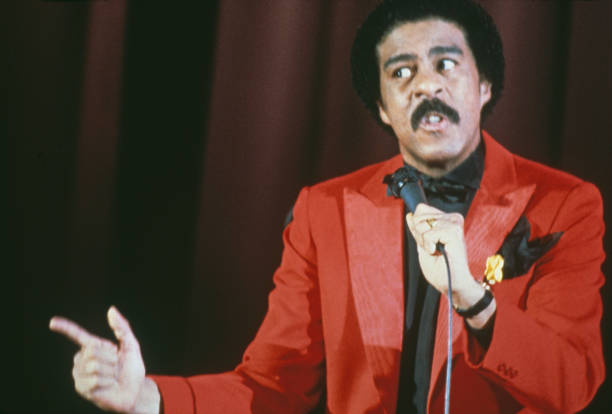 Harpo, Who Dis??
Mason is Richard Pryor's youngest son, whom most of us never even knew existed. He was born Franklin Matthew Pryor and currently goes by the name, Mason Pryor, to incorporate his mother/former model, Geraldine Mason's, maiden name and his father's name. As y'all can see from his photos, the 31 year old comedian looks a lot like his Pops, even down to the afro he's rockin' nowadays.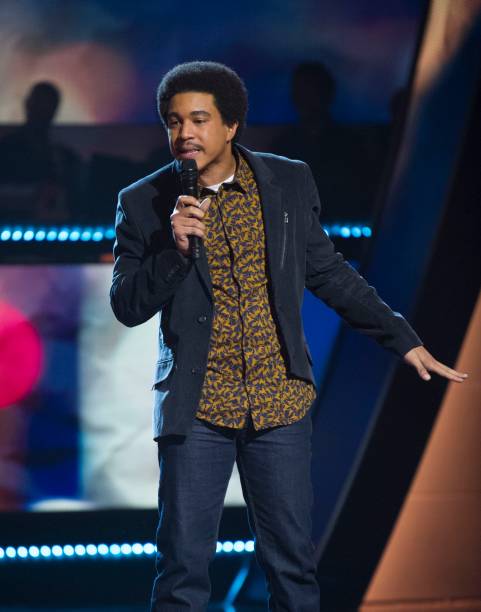 In fact, when he stepped onto that Apollo stage the other day, some fans felt like they were about witness the 1982 era Richard Pryor: Live On The Sunset Strip all over again. That anticipation quickly left the room though and fans soon learned that the aspiring offspring of Richard has a loooong way to go before he reaches his daddy's level.
Video Of Pryor's Son Getting Booed To Smithereens
Mason Pryor's Apollo Show appearance was his first major television appearance. He was a contestant on the show, which aired Thursday, and he probably gained a whole new respect for the roads his Pops had to travel to carve out his signature niche in the comedy game.
Even though Apollo host, Steve Harvey, tried to hype the crowd up for Mason, prior to him steppin' onto the stage, Mason was booed to Timbuktu and back. When he first came out, the crowd showed interest and couldn't help but notice how much he looked like his dad. However, about a minute into his set, the boos raineth down uponeth Mason Pryor with a vengeance, as he was in the middle of telling a Trump-Putin joke that didn't go over well. Harvey stood on the side of the stage, looking hella worried for Mason, while Mason's face displayed utter embarrassment. Watch the fiasco below, if you can make it to the end, because it's kinda unbearable to watch…
His Reaction Is Priceless & We Love It (Video)
Now, I must admit that I, too, thought Mason Pryor's Apollo jokes were wack as hell. However, after seeing his reaction to getting booed and his winning spirit, I'm now #TeamMasonPryor. The brotha took the embarrassment and turned it into a positive learning experience. Check out what he said below.
Mason Pryor on initial his reaction as he was getting booed:
"I was shocked. I had done…a few comedy clubs here and there. I've opened up for Eddie Griffin before, but this was my first BIG opening show. So when I went out there, the first thing I did, was I'm looking at the crowd, lights and everything and I'm like 'Wow! This is really nice guys…this is gonna go GREAT!' LOL. And you can kinda tell…halfway through that first Donald Trump bit, I was like 'Aaight this is taking a REALLY long time to get to the end' (LOL). So…it is what it is man."

When Mason was asked to appear on Apollo, it was an opportunity he didn't want to miss and stated that his Pops had appeared on show back in the day, so he wanted to as well. He doesn't regret getting booed at all:
"That's the game. You know, with music it's easier- we've tested the market….we've sold this album, we've already put it on the radio, we know this is going to be good. With comedy, you can't tell a joke before you tell it, because they'll know the punchline. So you gotta go out there. You gotta go out there…be a dare devil."
Mason is just grateful that at least people now know who he is:
"I went from being, 'Wait, you're that one guy's comedian son? WHAT?!!' To now it's like, 'Yo, this dude is not funny, but he's HERE!' LOL.
If Mason Pryor's comedy doesn't take him far, his personality sure can…gotta love his positive lease on life.
Most Of The Greats Have Been Booed
Most great comedians know that getting booed off stage, is damn near like a right of passage in the beginning phase of one's career. No one actually wants to get booed, but many legendary comics have revealed how their past booing experiences ultimately made them step their game up.
Dave Chappelle once said that getting booed was "the best thing that ever happened to me." The late Charlie Murphy once revealed that he was booed and one heckler even shouted "You ain't Eddie!." That was clearly a low blow for Charlie, as he tried to step outside of his brother's comedic shadow, but he eventually came back stronger. Hopefully that's what Pryor's son, Mason Pryor, will do in the near future. Best of luck to him.
Join us on Facebook for the most engaging discussions from the Old School! Old School News With A New Point Of View!