Seen These En Vogue Singers Lately? They're Making Their Mid-50's Look Like 30! Must See
Posted On : November 25, 2017
It's been 28 years since En Vogue stepped on the scene and blew us away with classics like "Hold On" and "You Don't Have To Worry." At that time, members, Cindy Herron and Terry Ellis, were 28 and 26 resepctively. Today though, the ladies have come a long way and are now 56 and 54.
Here's the thing, as Old Schoolers, we all know that over time things change. Our previously firm 20-something year old abs may not be abs anymore, they're more pleasantly plump, if you will. Our skin may not be as dewey and firm as it used to be, it's more pleasantly free-flowing, so to speak. Through it all though, one wonderful thing we've gained is wisdom.
When it comes to Cindy and Terry however, somehow they've managed to not only gain wisdom, but they've also managed to look just as bangin' as they did 28 years ago and we're not mad at that one bit! I recently came across photos of the ladies, along with their newest group member, Rhona Bennet, doing their thing -minus their other two original members, Dawn and Maxine. I couldn't help but notice how sexy they still are. Cindy and Terry are making their mid-50's look like 30 and most of us wanna know what fountain of youth they've found ASAP.
En Vogue's Cindy & Terry Today In Their 50's…
Now, I won't act like celebrities don't get a little nip n' tuck every now and then. Not saying that's Cindy's and Terry's reason for looking so damn good these days, just saying it's a possibility. In fact, that possibility is oftentimes raised by many fans who want to know how celebs maintain their smooth skin and such.
So after I was done thirsting over these new photos of the lovely ladies of En Vogue, I decided to do a lil' research of my own…
How Celebs Are Staying So Youthful…
In case ya'll are curious as to how you can stay youthful, without spending the nip n' tuck thousands to do so, no worries, I gotcha covered. What I found out is that not only do celebs obviously get plastic surgery, they use several tools to help them.
1. Steamer- If y'all are like me, then you probably haven't heard about the steaming craze that's been going on. Word on the Old School curb is that celebrities have been swearing by this number one seller, the KSKINFacial Steamer Superfine Hot Mist.

After word got out that this particular steamer is what celebs are using, it's been selling like hotcakes. Apparently,  it keeps their skin smooth and tighter than a pair of old school Jordache jeans with the wallet print showing in the back pocket…
2. Yeouth Pure Hyaluronic Acid
3. Vegans/Vegetarians- Another craze that has allowed celebs like Larenz Tate, Ben Vereen, and Erykah Badu to maintain their youthful skin for such a time long, are plant based diets. Eliminating meat products from our daily diet, decreases risks of cancer, diabetes, high blood pressure, and so much more. A residual effect of that is that it also dramatically slows down the aging of our organs- including our skin- causing it to maintain it's glow, elasticity, and wrinkle far less than average.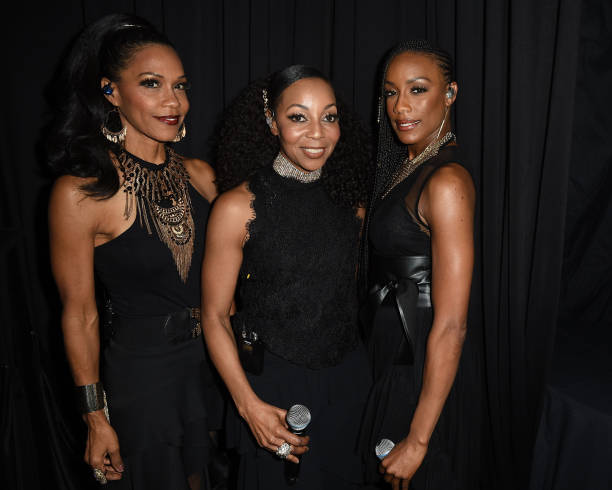 There are several other tricks of the trade that celebs swear by, but for now, just thought I'd give a lil' insight into the basics. Hope this info helps someone out…now pardon me while I go get my steam and veggie on. Peace.