Shemar Moore Reveals Why He Keeps White Mom Close & Black Dad Distant
Posted On : May 8, 2018
Former "Young & The Restless" actor-turned-"Soul Train" host-turned-actor again, Shemar Moore, has been accused of several things throughout the years. He recently shot down the years-long gay rumors again, he's been accused of being a sell-out at times because he was known for dating many White women, he's also been accused of not being Black enough by Black folk and not White enough by White folk. But before we judge, we should always try to consider that there is probably more to the story…and apparently his Dad had a lot to do with it…
SEE WHY SHEMAR CHOOSES TO KEEP HIS POPS DISTANT
Shemar's dad, Sherrod Moore, is African American and his mother, Marilyn Wilson, is Irish and French-Canadian. So like many multi-racial children, Shemar had trouble finding where he belonged. But he also had trouble with his ex-con Pops, the effects of which still lingers to this day.
Shemar Moore is very close to his mother, but in an interview with Larry King, he revealed that his dad, Sherrod, was locked up in San Quentin prison for a while and it had everything to do with his mom. Although he didn't go into precise detail of what went down, it seems like his dad obviously did some type of serious harm to his mother to have landed him in prison for years. It's also clearly evident that Shemar still has love for his dad, but he's still very emotional and pissed off by his past actions, and rightfully so. Check out the clip below…
Just goes to show that you never know what celebs are going through, but one thing's for certain, they usually are going through/or have gone through the same life struggles as the rest of us.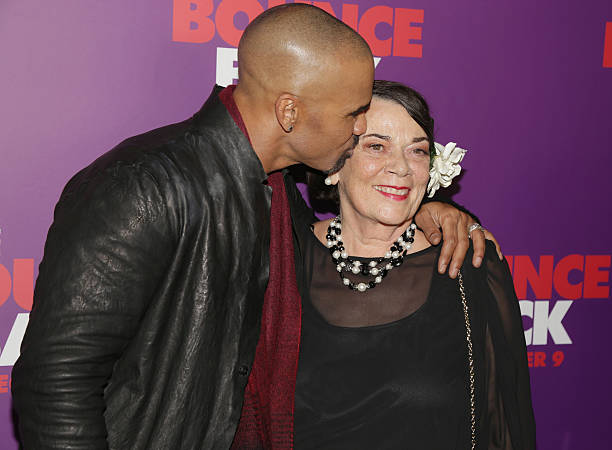 Hopefully mama Marilyn has found peace with her past life with Shemar's dad, and hopefully Sherrod Moore has found true remorse and reform in his life as well. After what he's done, he's lucky his son still has a heart and has at least kept a roof over his head. We live and we learn…forgiveness and redemption go hand in hand. We wish them all the best