"Sheneneh's Friend" Married A 90s Actor, But Many Are Stunned By His New Wife
Posted On : March 14, 2017
Remember "Sheneneh's" ratchet friend, "Laquita?" She was "Sheneneh's" ride or die friend at the beauty salon on one of our favorite shows, Martin. Although she was only in four of the many 'Martin' episodes, she made a lasting impression on us. We only need to say, "Sheneneh's" friend, and you know who we're talking about…right?
She Lives A Very Private Lifestyle:
Her name is Simbi Khali, born down south in Jackson, Mississippi and now she's 45 years old living a pretty low-key lifestyle. After the "Martin" show, she did a few appearances on "3rd Rock from the Sun" and "The Bernie Mac Show."
Ohhh, She Was Married To This Actor:
One thing that was a surprise to use here at ILOSM, is that she was married to a very popular 90s actor. We all know his face, but we never knew his name. His name is Cress Williams, and we know him mostly as being the boyfriend of Queen Latifah's character on "Living Single".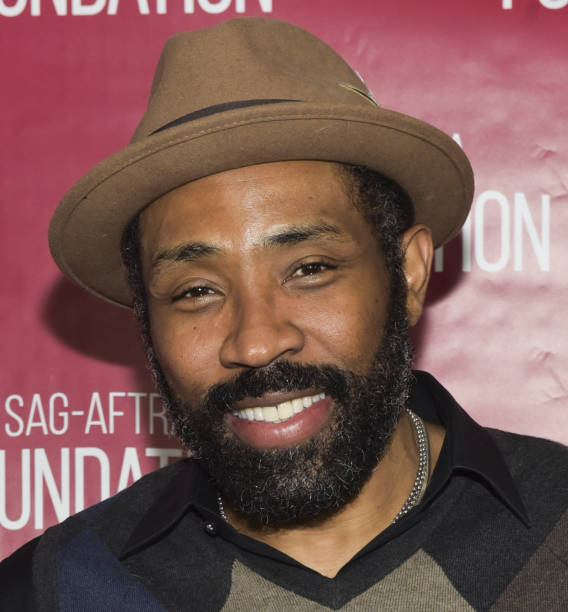 He and Simbi Khali were married from 2000-2011. They didn't have any kids during the marriage, but it seems the marriage ended privately and amicably. Cress Williams has been extra hot on the TV drama scene, as a recurring role as "Cole Guthrie" on the HBO series, "Code Black."
Cress is also the main character in "Black Lightning," a drama pilot from Greg Berlanti, who's also responsible for the "Being Mary Jane" duo of Mara Brock Akil and Salim Akil.
Seems that Cress is now married to an actress that seems totally different than his first wife, Simbi. We have the details of his new wife. Scroll down for the scoop…
Cress Williams' New Wife & Why People Are Surprised…
According to the LATimes, Cress Williams has tied the knot in 2013 with Kristen Torrianni.
"The wedding was an intimate affair on the beach, with the bride's and groom's parents and Cress' daughter in attendance," Williams' rep said. "After getting married in Kauai, they stayed and honeymooned there for nine more days."
LATimes reports that he met his new wife in 2006, while still married to Simbi! They met at the church they attended, and became closer friends when they started hosting a weekly dinner party together.
Seems that Cress has a broad taste in women. We're all for diversifying, but many of Cress' Black female fans have expressed disappointment solely because his current wife is not Black, and others are wondering how his taste in women suddenly became so diverse…
What most people don't know is that Cress Williams was born in Heidelberg, Baden-Württemberg, Germany, to American parents. The way race is viewed here in America, is oftentimes different in other countries- with less racial barriers. So could that be the case for Cress Williams? Maybe…and also maybe not. That's an answer only he can give.
We hate to see that he and actress, Simbi Khali, had to end their 11 year marriage, but sometimes, such is life. Wishing Cress and his wife, Kristen, all the best. Also can't wait to see Simbi Khali back on the screen again, her talent is much too underrated.