Sherri Shepherd's Ex Demanding His Tiny Child Support Checks Be Increased Following Victory
Posted On : April 3, 2018
Former "The View" co-host, Sherri Shepherd, is a woman who wears many hats. She's an actress, comedian, mother and an ex-wife, who seems to be in some sort of constant friction with her ex-husbands. This go-round, Sherri's ex/father of their 12 year old son, Jeff Tarpley, is giving her the blues with his latest demands.
Ex's Demands
Sherri and Jeff- her ex husband of 9 years (from 2001 to 2010)- are still battling it out over their months-long child support fight. Back in September 2017, Jeff took Sherri to court to gain more visitation time with son, Jeffrey, and increase the minuscule child support checks he's been getting:
Via The Blast– Sherri was awarded primary custody in 2011, with Tarpley getting visitation. She was also allowed to move to New York with her son when she started as host of 'The View.' Tarpley says Shepherd recently moved back to Los Angeles for a new NBC show 'Trial and Error' and now he wants split custody. He claims Shepherd told him the show will be filming the next season for three months in Canada and Tarpley doesn't want his son left in the care of nannies.

Per their deal, Sherri already pays $131 a month in child support, but he wants that modified. He is also seeking $10,000 in attorney's fees, pointing out her income of $1.2 million a year is vastly superior to his $2,400 a month.

For her part, Shepherd wants her ex shut down, and says he has never been responsible for their son's daily routine. She notes that despite his lack of child caring responsibilities he continues to be missing a full time job. Sheppherd says she wants Tarpley to see their son every other weekend and one overnight a week, but that was ignored.
Ex's latest court win– Now things have changed and word has just surfaced that in December 2017, Jeff had a small victory, being awarded 50/50 custody of their son. Therefore, he's now asking the court to up those child support checks, because he feels that's only fair. Apparently, his income of $2400 monthly is still the same, but we're not sure if Sherri is still claiming he does not have consistent employment. In addition to Jeff Tarpley asking the court to raise his $131 monthly support, the attorney fees he wants Sherri to cover has now more than doubled since his initial September filing. He's seeking $25,608.40 for attorney's fees at this time.
Sherri's Other Baby Daddy Drama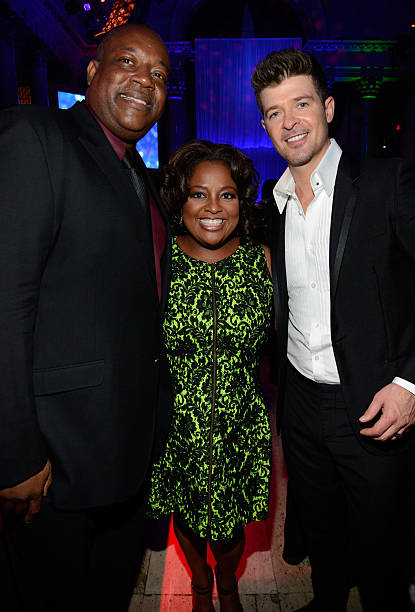 In 2014, Sherri and her second ex-husband of three years, Lamar Sally (2011 to 2014), took her to court for refusing to help raise their then unborn baby, who was born via a surrogate mother. A Pennsylvania judge ultimately ruled that even though the baby has no DNA link to Sherri, that is still legally her child, since she and Sally agreed to raise the child as their's when they sought out the surrogate prior to divorcing.
In a previous interview, Sally told DailyMail:
"I want her to co-parent with me like we agreed. … Sherri is the one who initiated the surrogacy and we agreed to do this together, she wanted this child more than anything. … All I can do is to take care of my son the best way I know how, but I feel sorry for Sherri. … I don't hate her or have any bitterness, but one day she is going to have to sit down and explain to LJ (Lamar Jr.) that she turned her back on him and I don't know how she is going to do that."
Lamar Sally Sr., has full custody of Lamar Jr. and receives $4100 per month from Sherri. In a prior interview on "Dr. Oz," Sherri confirmed she's not in Lamar Jr.'s life, but financially supports him:
"Even now, he [Lamar Jr.] never has to worry about anything as long as I'm working," [Shepherd] said. "He's on my health insurance. He's got a life insurance policy in case anything happens to me. He'll be taken care of the way Jeffrey [her other son] is. I've just chosen to take myself out because I think it's worse for a child with two parents not getting along."
Join us on Facebook for the most engaging discussions from the Old School! Old School News With A New Point Of View!