Diana Ross Has Not 1, But A 2nd History Breaking Sister Who Just Made A Major Career Move
Posted On : May 27, 2018
The family of Motown icon, Diana Ross, has long ago proven to be quite an ambitious one. In addition to her famous children, Diana has two sisters who have carved their own lanes in careers that are unrelated to showbiz. We previously reported on her sister, Barbara's, success, but their baby sister, Rita Ross, has been accomplishing major history breaking feats for decades as well. Now, she's ready to step it up a notch.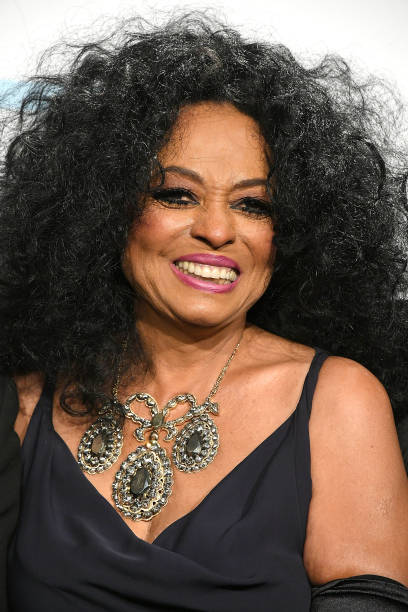 Meet Rita Ross, Running For House Of Representatives
Diana Ross has just brought to everyone's attention, that Rita Ross is making a political run for Michigan's 5th district in the State House of Representatives, to represent their hometown, Detroit.
"My sister Rita Ross is running for State Representative of the 5th District in Detroit, this is her calling .Please support!" -Diana Ross
Diana took to Twitter to urge her fans to support her sis,' whom she refers to as a "dedicated Detroiter." That description describes Rita to a 'T.' Why? Because she's never been one to rely on her sister's name for fame. For decades she's been walkin' it like she talks it, by dedicating her life to helping those in her hometown.
My sister A really dedicated Detroiter pic.twitter.com/S8uXN7xREC

— Ms. Ross (@DianaRoss) May 25, 2018
Rita Ross' website reports, she's launched several programs focused on helping the people and children of Detroit:
Her services to the community are many including leading Russell Woods in the establishment of a Historical Designation: collaboration with the University of Detroit to create a gateway into Russell Woods Community; initiating contact with Arbor Drugs, which resulted in the building and opening of a pharmacy, that was much needed in the community. Rita led the fight (and won) to have the State of Michigan return the Dexter Elmhurst Center to the neighborhood, which was donated by Ed Davis, the first African American to own a New Car dealer franchise.

She continuously fights to protect the zoning rights, not just in her neighborhood but for the entire City of Detroit, after being appointed to Board of Zoning Appeals (BZA). She has worked with the American Civil Liberty Union (ACLU) to save seniors homes from tax foreclosure, even finding and providing shelter in her own home when they were evicted.
My sister Rita Ross is running for State Representative of the 5th District in Detroit, this is her calling .Please support!

— Ms. Ross (@DianaRoss) February 23, 2018
The Ross family long ago dubbed Rita Ross as "Mother Theresa," for her willingness to help others, such as the thousands of foster children she's helped through her 16 years of service on the Michigan Supreme Court Foster Care Review Board-including the two foster children she's raising. She's also worked hard to help poverty stricken families and those affected by AIDS.
Prior to her political run, Rita Ross made history in a few ways:
She was one of the first women hired as a test driver at General Motors Proving Grounds in Milford, Michigan, and was one of the first African American Stewardesses to "Fly the Friendly Skies" of Pan American International Airlines
In 2018, Americans have witnessed several African American women make history in the world of politics. Stacey Abrams' became the first African American to ever win a major party gubernatorial primary, with the hopes of winning the upcoming Georgia Governor race. Mayor Keisha Lance Bottoms became the 2nd Black woman to become mayor of one of the fastest growing U.S. cities, Atlanta, Ga.. Mayor LaToya Cantrell was elected as the first Black woman to become mayor of New Orleans, La.. Rita Ross is up against 6 candidates, but hopefully she'll be joining this list come election day on August 7, 2018.