So Sad: After Death Of His Son, Bobby Brown Painfully Speaks Out
Posted On : November 20, 2020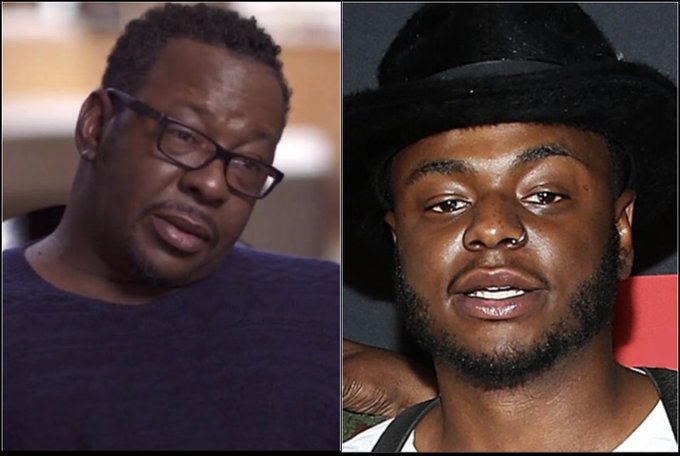 ILOSM family, in case you haven't yet heard, Bobby Brown (51) lost his son, Bobby Brown Jr. (28), on Thursday, November 19, 2020. As of today, the New Edition legend has managed to speak out publicly with a heartfelt message for his fans.
In a statement to US Weekly, Bobby asked fans for prayers at this time:
"Please keep my family in your prayers at this time. Losing my son at this point in our lives has devastated my family. There are no words to explain the pain."
Details of his son's death have been scarce. Bobby Jr. was found deceased in his Los Angeles, CA home. According to what family members told TMZ, Bobby Jr. was experiencing flu-like symptoms in the days leading up to his passing. However, a source close to the family claims he did not have COVID.
Law enforcement revealed that they do not suspect foul play was involved and that there were no drugs found at the home where Bobby Jr. was located. The family has also agreed to allow law enforcement to investigate the situation, which will include a toxicology test as well.
Bobby Brown says his son's sudden passing has 'devastated' the family and that their pain is beyond anything he can put into words.
Bobby Jr.'s brother (Bobby's other son), Landon, shared a heartfelt message after his brother's death, along with the following photo:
"I love you forever King."
The girlfriend of Bobby Jr., Anna, also expressed her pain online about his passing:
"The heavens gained an angel, but I lost my soul mate."
Bobby Brown Jr. had such a beautiful future ahead of him as an aspiring music artist.
This is incredibly heartbreaking. There is only so much pain one human being can take. Thus far, Bobby has proven to be a very resilient man, after the heartbreaking loss of his daughter, Bobbi Kristina, in 2015; his mother, Carole Brown, in 2011; his father, Herbert Brown, and ex-wife, Whitney Houston, in 2012…and now his beloved son, Bobby Jr..
Sending condolences and uplifting energy to Bobby Brown, Kim Ward- the mother of Bobby Jr., and their loved ones at this time.