Steve Harvey Shared Why "Cause I Love You" Singer Lenny Williams Says Steve Saved His Life
Posted On : July 28, 2023
Steve Harvey discussed what Lenny Williams ("Cause I Love You" singer) told him when they first met years ago…and it's a really cool story to witness…
What Steve Harvey Revealed About Meeting Lenny Williams
In 2014, Steve Harvey revealed — on his radio show — that the legendary Lenny Williams and his wife approached him at a public event…with Lenny telling him, "Man thank you SO much for saving my life…you really saved my life." Then Lenny's wife said, "We thank you so much."
Steve confessed that at that time he had no idea why Mr. and Mrs. Williams were thanking him. However, Lenny then explained to Steve that after the comedian consistently played his 1975 hit, "Cause I Love You," during his iconic "Kings Of Comedy Tour" routine, the sales for that song shot through the roof. Because Lenny owns the rights to his song, those sales are what pulled him and his wife out of a bad financial position, according to Steve's recollection of what Lenny explained to him. Lenny said he also started getting booked for shows a lot more.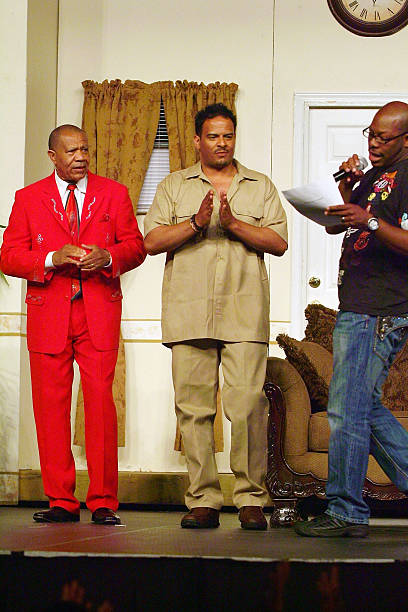 Steve Harvey later stated on his radio show, that it wasn't him, but rather "the grace of God" … because he had no clue Lenny Williams was going through financial troubles at that time. Harvey also expressed that Lenny's story really touched him, and that Lenny probably has no idea how much he, in turn, affected his life too.
Wow, Lenny did what many artists from back in the day haven't been able to do – retained the ownership of his own music…and decades later, it paid off for him.