Tank Throws Huge Shade At Jaheim's New Controversial Look That Has Many Worried & Fans React
Posted On : May 28, 2018
"Savage" singer, Tank, has many fans either crackin' up, or angry as hell today. Why all the ruckus? Because he's has just thrown some astronomical jabs at "Put That Woman First" singer, Jaheim in a comical online post.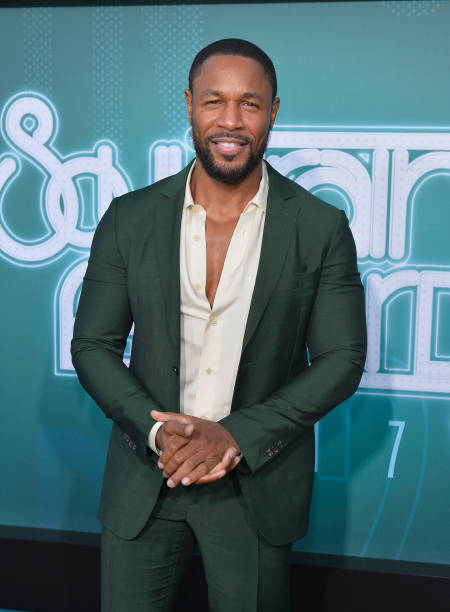 What Tank Said About Jaheim
As we previously reported, lately Jaheim has had everybody and their mommas talkin' about his new appearance. He's resurfaced rockin' dyed reddish brown hair and eyebrows, as well as a much smaller frame and seemingly gaunt face. His whole look has raised suspicion that something is 'wrong' with him, or that he's clearly going through something.
He's also become the source of many comical online memes. Now, Tank added his opinion of Jaheim's new look and he also posted an hilarious meme to go along with it. Check it out below…
Tank: "I'm so glad i passed on that song.."
Following Tank's post, fans sounded off. Many laughed hysterically and said that people need to learn to take a joke. While others were pissed at Tank for shading one of their favorite artists:
mrs.j_amey: Isn't this a joke ‍♀️? @therealtank didn't you say this was a joke? I guess people will judge jokes too
i_prefer_1: Wow.. the joke is being missed ‍♀️ I've loved Tank since " maybe I deserve" and I've loved Jaheim since "put that woman first" … I see the defense in this but it's a humorous joke!! Both are gifted and talented artists✨
celainecohen: @therealtank you have to go to time out for a little while for this one…. he looking like Bird & the Midnight Falcon in this picture lol I'm sorry that was ugly (JOKE its a joke) lol (don't get me y'all) y'all both are talented in your own unique way…love you both & ppl calm down with y'all emotional tales… maybe some of y'all need time out too…
kiacox: Say what u want …jaheim can bounce back anytime….is the sh*ttt.f*ck hater
chrisgothoez___: lmao all his songs are better than tank. She said facts. ‍♂️ how many hits do he have compared to tank?
Jaheim's Suspect Video Message
A few weeks ago, we reported about a recent video message Jaheim posted on Instagram, which sparked a lotta reaction. He gave a tribute to his late grandfather and appeared to be in his own zone. Although the video was supposed to be all about his beloved grandpops, it was his appearance that distracted many of his fans…
Here are just a few of the countless comments Jaheim received, in reaction to that video:
sharock41: "Get you some help baby you look a hot and horrible mess. Them drugs are killing you baby. I saw you better show years ago and told my husband, damn jah on drugs. We could see the decline then. That's all everybody talked about. do a lot of praying and get you some help baby."
1stqueen: "So we just gone act like this man not a crackhead

fufunareen: U still have it but what happened to u, u look different "
Jaheim Admits Struggles
In a prior online post, Jaheim admitted he's been going through some things lately:
It's also worth noting that Jaheim attributes his thinner physique to 'becoming a vegan.'
ILOSM fam,' what say you? Did Tank and fans go too hard at Jaheim, or is their message a much needed dose of reality of him?