Terrence Howard's Gorgeous Adult Daughters Look So Much Like Him It's Scary
Posted On : June 2, 2017
Most of us know all about 'Hakeem,' 'Andre,' and 'Jamal Lyon'-Terrence Howard's Empire "kids," but very few of us know about his real kids. He actually has five of them, but the focus of this article will be on his two adult daughters because they look like a spitting image of their talented Pops…just a lot prettier.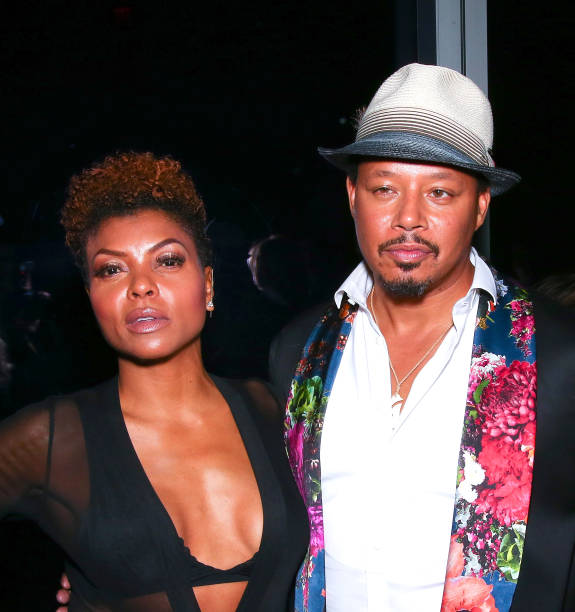 We also wanted to show a softer side of the brotha who's known as the music mogul TV villain. Terrence plays the hell outta his Empire role so well, that it seems like his true character. However, he is actually a father to his children and probably would never be as vindictive toward them when they don't play by his rules, unlike his love-to-hate 'Lucious Lyon' character. So without further ado ILOSM fam, meet T. Howard's gorgeous mini me's below…
Aubrey Howard
Aubrey is Terence's eldest daughter and she's 24 years old. She attended Howard University and now has a four year old adorable daughter of her own, whom she was pregnant with at the age of 18. That's right, Terrence officially became a proud grandpa at 42. At the time of Aubrey's pregnancy, she married Billy Gayle, the father of her daughter, and her Pops reportedly walked her down the isle.
As of now, there is no evidence that they are still together, but Aubrey's daughter definitely isn't short on love. Her mommy and family have boasted about the beautiful blessing she is to them on social media.
Heaven Howard
I think 20 year old Heaven Howard looks most like her Pops and as you can see, his baby girl is growing into a beautiful young lady. Unlike Aubrey, Heaven doesn't any children and she is very close to her big sis.'
She's also very close to and grateful for her father…
When we see Aubrey, one thing's for sure, Terrence Howard couldn't deny he is the pappy even he tried. She looks like him…just with hair and much more feminine facial features if course.
Meet Their Mommy
Terrence's ex-wife, Lori McCommas, is pictured below with him. Not much is known about her, but she's the mother of Terrence's son, Hunter, and his two daughters, Aubrey and Heaven. Another fact that was widely covered in the press, is that Lori and Terrence married AND divorced each other TWICE (m. 1994, divorced 2003; m. 2005 divorced 2007). They never went back for round three, because I guess three times was not the charm in this case.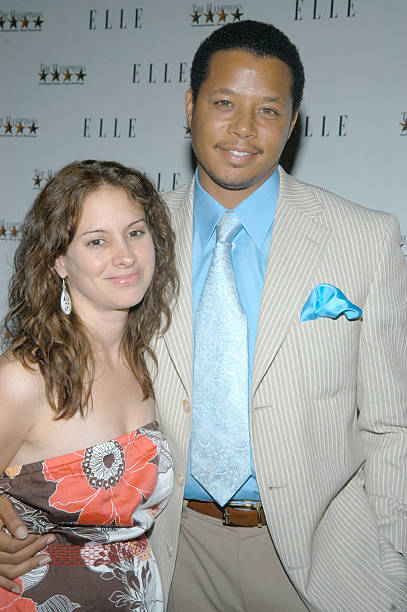 In 2013, T. Howard married his third and current wife, Mira Pak. Although they have openly admitted to having a few rough patches here and there, just like any other couple, overall they're still happy together and living as a family of four with their two toddler sons, Qirin and Hero.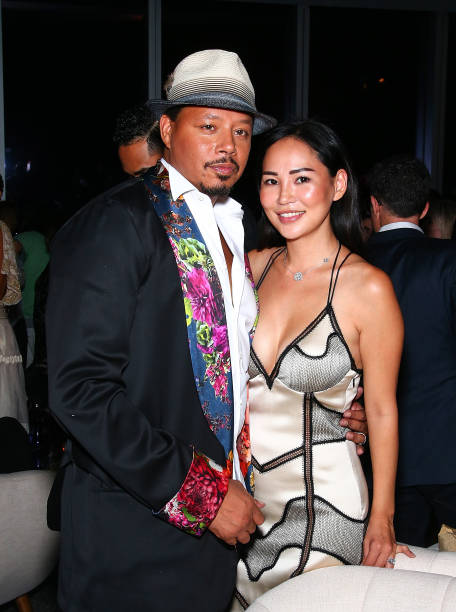 And there ya' have family, a little tidbit of insight into the man behind the celebrity, who's a lot different from his Empire" gangsta character, "Lucious Lyon," in real life.