John Witherspoon Reveals Surprising Salary He & The Cast Were Really Paid For "Friday" Film
Posted On : May 10, 2018
Actor/comedian John Witherspoon kinda surprised us when he revealed how much, or maybe I should say how little….and then how much he actually ended up making from his role on the "Friday" movies. Let's just say, he "started from the bottom, now he's here."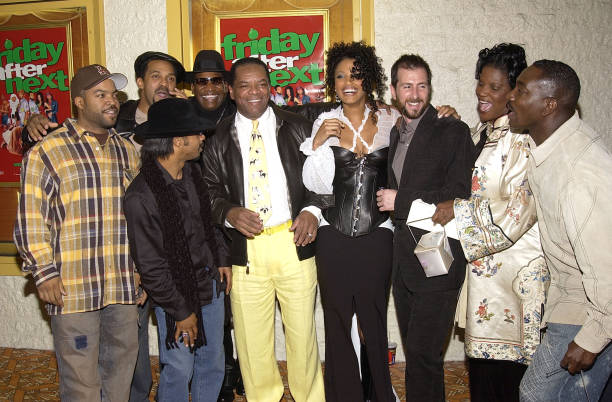 (Video) Witherspoon Made HOW MUCH For "Friday" Movie?!!
In a recent interview with Vlad Tv,Witherspoon said that for the first "Friday" movie- a film that grossed $30 million at the box office, but only cost $3 million to produce- he earned a big fat check for $5,000! Yep, you read that correctly -he earned a whopping $5G's- and according to Witherspoon, so did the rest of the "Friday" cast:
"We got paid five thousand dollars a piece to do that movie. … Everybody else on that show, they gon' say they made more money, but ain't nobody made no money on that."
John Witherspoon's anorexic-like "Friday" check is surprising, but we've gotta keep in mind that this was a new film and folks probably didn't know how big it would end up becoming, so I guess Ice Cube and New Line Cinema had to penny pinch on that particular "Friday" budget. See what else Witherspoon revealed about this in the video clip below…
But Then This Happened…
Then the big payday came for Witherspoon…after the second Friday rolled around, John said…he earned $100,000…now that was more like it. And then of course the checks only got better once the third Friday was being filmed and Witherspoon ultimately was able to sing "Well we're movin' on up, to the east si-i-ide…" when he got paid close to $1 million for that one.
Actor/comedian John Witherspoon kinda surprised us when he revealed how much, or maybe I should say how little….and then how much he actually ended up making from his role on the Friday movies. Let's just say, he "started from the bottom, now he's here."
"Friday Part 4" In The Works?
As far as "Friday," there has been much speculation for many years that we would get a "Friday #4," but for the longest time, it didn't seem as if that would ever happen. Many were thinking that Chris Tucker would return to the movie for his "Smokey" role, but unfortunately we will never see a new scene from the "Smokey" character again. John Witherspoon cleared those Tucker rumors up a few years ago, stating that after Warner Brothers bought out New Line Cinema, they do not want to do a "Friday pt. 4," UNLESS Chris Tucker signs the deal. However, according to Witherspoon, Tucker is like 'Hell naw, I'm not doing it.'
https://www.instagram.com/p/BiUYcXclJjm/
And just like that, "Friday" was a wrap…NOT!!! Apparently Cube, Witherspoon, and Mike Epps a.k.a. "Day-Day" are cookin' up something, because a new photo and video have recently surfaced of what appears to be them filming on the set of a new "Friday." Only time will tell if it's the real deal though. Now excuse me while I go dust off my "Friday" DVD's and reminisce. Peace family.