The Gorgeous Sanaa Lathan Has 3 Sisters Who Are As Genetically Blessed As She Is
Posted On : September 24, 2020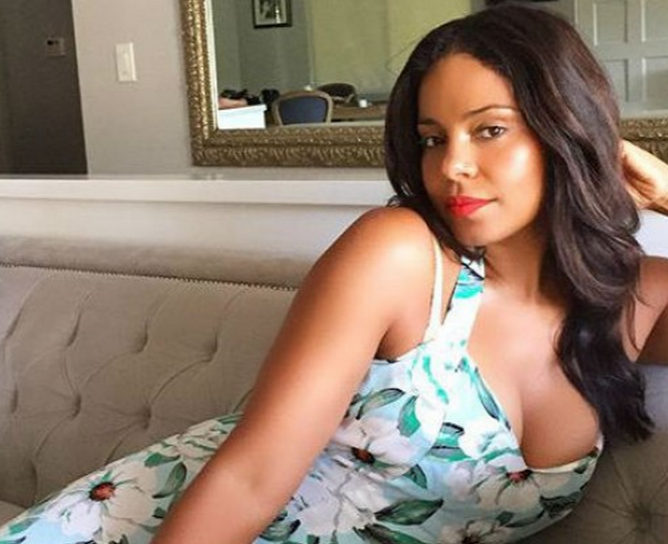 Always Hella Sexy
Sanaa Lathan has been hella sexy since day one, when most of us first were introduced to her in the films, The Best Man and Love & Basketball. She bursted into the acting game with genuine, non-altered, around-the-way-girl type of beauty that you can't buy at the the doctor's office. Not knocking plastic surgery, just saying that Ms. Lathan was born that way and after seeing her mother, Eleanor McCoy (shown above with Sanaa), it's clear to see that 'she git from her momma.'
Her 3 Sisters
Here's the cherry on top though, Sanaa has three sisters who are just as shut down gorgeous as she is. Many never new about her sisters, because they pretty much fly under the celebrity radar. But Sanaa sometimes shares photos online of all that melanin beauty that runs in her family's genes.
Although Sanaa is her mother's only child, her dad, the infamous TV show producer/writer/director, Stan Lathan, has three other daughters with his wife, Marguerite- Lilliane, Colette, and Ariel Lathan. They've each carved out their own paths and have chosen lives away from the cameras, unlike their famous sister. Sanaa is very close with all of her siblings and their mom. See who her beautiful sisters are below…
Meet Sanaa Lathan's Bangin' Sisters…
Lilliane Lathan
Lillian Lathan is the second eldest Lathan sister and as you can see, she's just as beautiful as her big sis, Sanaa.
Lillian is a professional photographer. Her work includes many red carpet events where she's captured the likes of Cicely Tyson, Insecure's Issa Rae, and even the behind the scenes on-set moments of New Edition and the cast of The New Edition Story biopic.
Ariel Lathan…
Ariel Lathan- pictured above (L), with mother Marguerite (C) and sister, Lilliane (R)-is the third youngest Lathan sister and the most private one of them all. Not much is known about her, nor her profession, but what we do know is that she maintains a close bond with her fam.'
Colette Lathan…
Colette Lathan is the baby of the Lathan bunch. She is approximately 19 or 20 years of age and looks a lot like her mother. Like her three big sisters, Colette is turning many young cats' heads with her natural beauty.
And there ya' have it family, another Old School fun fact about a legend from way back, Stan Lathan.
He is responsible for directing classic episodes on Sanford & Son, Martin, Moesha, The Steve Harvey Show, and more, as well as co-executive producing hits like Def Comedy Jams, Dave Chappelle's Killing Them Softly comedy stand ups and much more. His daughters and son are very proud of the man that he is and the father he's been to all five of them and we're sure he's proud of them.