"The Rain" Singer Oran Juice Jones Demands Major $$ For Russell Simmons Doing Him Dirty
Posted On : April 2, 2018
Make some noise if you remember singer, Oran Juice Jones. He was one of the most swagged out cats to have ever laid his mark down in the music game. He was also the very first R&B artist ever signed to Russell Simmons' Def Jam Records back in the day. We could never forget the lyric to his song, "The Rain," which as since become an 80's cult classic hit:
"I saw you [and him] walking in the rain, you were holding hands and I'll never be the same…"
Although fans could never forget those timeless lyrics, according to Oran Juice Jones, his ex-CEO, Russell Simmons, and somebody over at Universal Music  (which ultimately bought out Def Jam) apparently 'forgot' to cut Juice his checks over the past 32 years. Most recently, in Will Smith's 2017 film, "Suicide Squad," Juice's "The Rain" song was featured. Jones, was supposed to receive 15% of the music royalties, however, word on the Old School curb is that he ain't seen one red cent of profit from Universal, nor Russell yet. According to TheJasmineBrand, Oran Juice Jones and Russell Simmons have just sent notarized letters to Universal Music, in effort to demand that they cut the checks to Juice:
Oran Juice Jones' Claims
"In 1986 I recorded, performed and co-wrote the song "The Rain" which was ultimately released on Def Jam Records in 1986. Russell Simmons and Vincent Bel brought me a song called "The Rain" that Mr. Bell had written. I recorded the song and Def Jam wanted to include it on my album. […] I really liked "The Rain" and felt that I could make it a strong single by re-writing it and making it stand out and sound more unique. Russel told me that i was welcome to, but that the budget on the album was spent and the cost would have to come out of my pocket."
Jones continued:
…"Mr. Simmons (who was my manager and Mr. Bell's publisher and manager). Mr. Bel and myself agreed to a writing & publishing split to be 85% for Mr. Bell and 15% for myself. I have contacted Def Jam and Mr. Simmons multiple times since the release of the song, was assured many times that 15% of the copyright was owned by me, despite not having received any royalties. This entire time I have been trying to figure out where my royalties have been going and it wasn't until recently that I discovered that the song was sampled on the Suicide Squad soundtrack. I was confused as to how it was cleared without my signature or permission.I have never entered into any publishing agreements in my career, so I know that my signature would have been required."
Simmons' Claims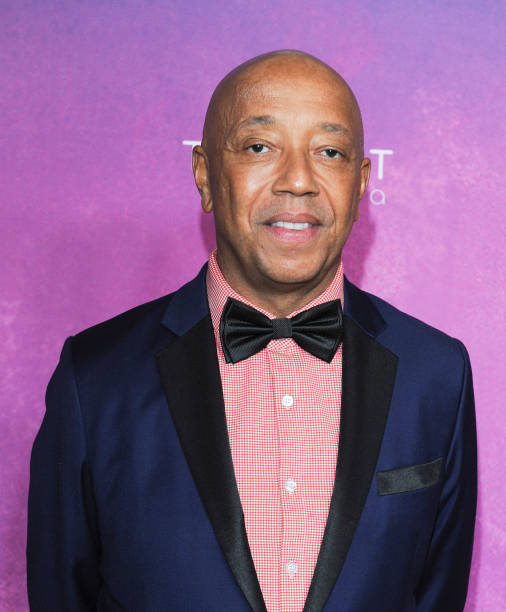 Apparently Russell Simmons finally answered Jones' phone call after decades, because included with Jones' notarized letter to Universal, was a notarized letter from Russell, co-signing what Jones stated:
"As the head of Def Jam in 1986, I signed the artist, Oran Juice Jones. I provided Mr. Jones with a song originally written by Vincent Bell entitled, "The Rain." Oran accepted the song and subsequently wrote new lyrics and vocal melodies, which turned it into what I felt was a radio-friendly single.

Mr. Jones, Mr. Bell and myself entered into the agreement to split the writing & publishing on the song, such that Mr. Jones was to receive 15% of the copyright since inception. It has now become apparent that Mr. Jones did not receive the % ownership of copyright that he is so entitled to.

This is an error. I apologize for any inconvenience this may have caused in the execution of your use of the record. Please correct this discrepancy immediately and implement any adjustments and corrections in Mr. Jones' favor as requires by the agreement described herein."
In other words, after 32 years of Oran Juice Jones trying to get his rightfully due money, Russell Simmons finally realized the "error" and probably decided to cut that man his checks because he already has enough of a headache with the pending sexual assault claims against, he definitely doesn't need any more. And besides, they don't want Juice to pull a "rambo" on 'em and straight up "flat blast" both of 'em.
Source
Join us on Facebook for the most engaging discussions from the Old School! Old School News With A New Point Of View!