The Woman Who Stabbed & Almost Killed MLK, Died In 2015..See What Happened To Her Life Though
Posted On : January 15, 2018
Many of us may or may not have heard about the time when Dr. Martin Luther King, Jr. was nearly killed years before he was actually assassinated. The day was September 20, 1958 and the would be murderer, then 42 year Izola Curry, was to blame.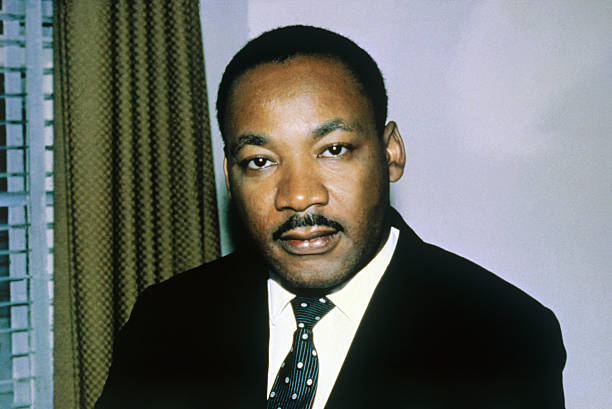 The Murder Attempt
On that fateful day in Sept. 1958, Dr. King Jr. was at Blumstein's Department Store in Harlem, where he was signing autographs for his autobiographical book, "Stride Toward Freedom: The Montgomery Story" (a great read by the way). Everything was going smoothly, until Izola Curry walked up to the autograph table. She was wearing cat glasses, a nice dress suit, and holding a large black handbag. Curry calmly walked up to Dr. King and asked "Is this Martin Luther King?"
A then 29 year old King kindly smiled as he continued signing books and stated "Yes." That's when Izola pulled a 7-inch steel letter opener out of her purse and stabbed Dr. King, Jr. in his chest, to the surprise of everyone in attendance. Curry didn't try to run away from the scene and she was soon apprehended by authorities, who discovered that she'd also stashed a Galesi-Brescia .25 caliber pistol in her bra. She stated that she had no plans on using the gun on Dr. King, but rather on anyone who would try to attack her after stabbing him.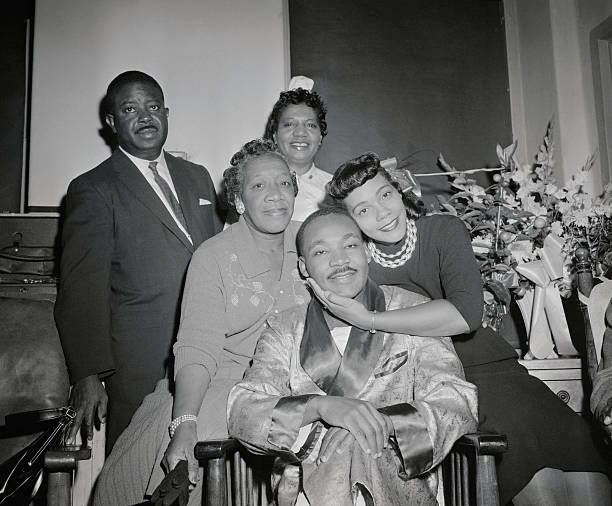 MLK Jr. was immediately helped by bystanders on the scene and tended to, while the letter opener remained lodged in his chest. Thankfully some of the onlookers knew not to try to remove the knife from his chest, because he could have died on the spot had they done so.
"No Ill Will"
King was soon rushed to a nearby NY hospital for emergency surgery and 10 days later he spoke from the hospital, to let the world know he had "no ill will" toward Curry for stabbing him. He also was gracious enough to wish Curry the best and hoped that she got the help she desperately needed. Talk about a class act, right?
Why Izola Curry Stabbed King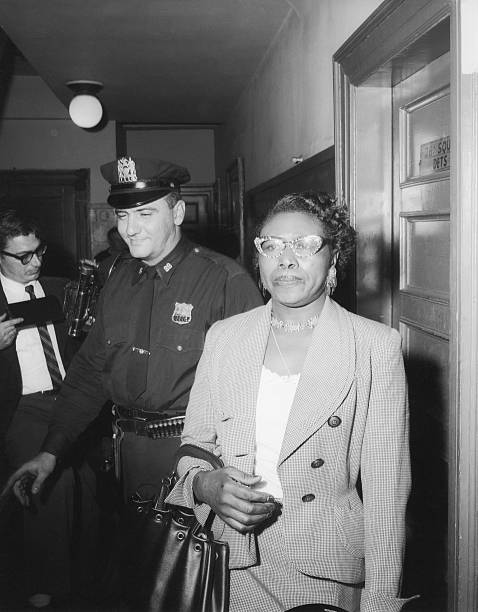 According to police records, Izola believed Dr. King and the NAACP had been trying to kill her and blocking her from finding employment:
Via TheSmokingGun- NYPD Officer Anthony Buancore, who arrested Curry, recalled that she said of King, "He took away my freedom. He and the NAACP were after me. This has been going on for the last five years. It's a frameup and I lost job after job because of them."
Dr. King's Recollection Of The Stabbing
During Dr. King's infamous "I've Been to the Mountaintop" speech at Mason Temple, which took place just one day before he was assassinated by James Earl Ray on April 4, 1968, he recalled the day Izola Curry stabbed him: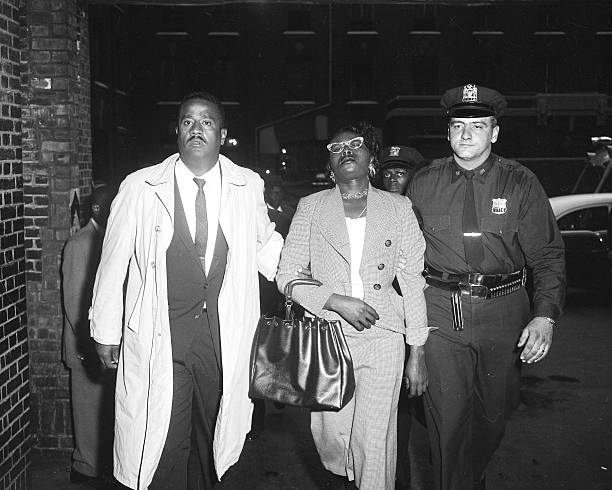 Via TSR: Two months after the stabbing, Curry was diagnosed as a paranoid schizophrenic by psychiatrists, who revealed to the courts that she had an IQ of 70- "low average intelligence"- and was suffering from a very poor "state of insanity." Although Curry was indicted for attempted murder, a Manhattan judge determined that she should be committed to the Matteawan State Hospital for the Criminally Insane.

"You know, several years ago, I was in New York City autographing the first book that I had written. And while sitting there autographing books, a demented black woman came up," King told the Mason Temple audience. "Before I knew it, I had been stabbed by this demented woman. I was rushed to Harlem Hospital. It was a dark Saturday afternoon. That blade had gone through, and the X-rays revealed that the tip of the blade was on the edge of my aorta, the main artery. And once that's punctured, you drowned in your own blood, that's the end of you." King added, "It came out in The New York Times the next morning that if I had merely sneezed, I would have died."
In conclusion of his recollection of the stabbing and reflection of how his journey for equality would have been cut way too short, had he sneezed, Dr. King closed out with,"I'm so happy that I didn't sneeze."
What Happened To Izola Curry's Life…How She Died At 98
When Curry was first admitted to psych hospitals following her attack on MLK, hospital officials oftentimes noted that she showed zero remorse for trying to kill Dr. King. She was "generally suspicious, seclusive and resentful of correction. She is nasty and abusive at times," officials stated in one clinical summary. She also talked to herself in her room and was noted as saying "The S.O.B. Rev. King ought to be here."
As years went on, she became less problematic and more pleasant according to hospital employees. She also began to have zero recollection of the crime she'd committed in her latter years of life: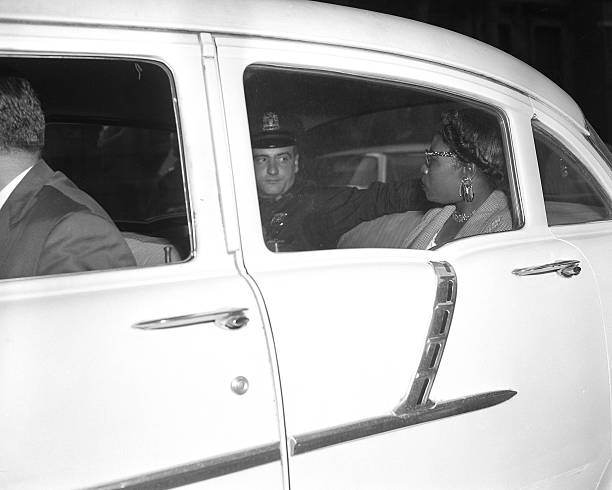 Vis TSG: Curry remained in the "Family Care" program, apparently residing in at least one other Queens home since Dr. Finger provided an update on her condition. Curry told a TSG reporter she was living in a "Family Care" residence in Queens when she fell and injured her left leg (which prompted her admission to the long-term nursing home).

At the end of a recent visit, a Hillside Manor attendant approached Curry to let her know that lunch would soon be served. When a reporter asked how she liked the food at the home, Curry remarked that she does not eat much, since she watches her weight. When told that was not often a concern for someone pushing 100, Curry offered her visitor a broad smile.
Soon after her interview with TSG, Izola Curry died at the age of 98, much like she'd lived out the last five decades of her life- in a state of obscurity. Ms. Curry passed away with no family, no children, and no loved ones by her side. She took her last breathe on March 7, 2015 at Hillside Manor Nursing Home in Manhattan, NY, not too far from where she'd committed her assassination attempt against Dr. Martin Luther King.