This Cutie Posing w/Her Dad, Grew Up To Be A Beautiful Actress Who Recently Stunned Her Fans
Posted On : January 5, 2018
The precious little baby in this old school photo with her Pops, is now an actress who's been making a name for herself since she stepped onto the Hollywood scene in the 1990's. She's now a 46 year old woman and scene as a sexy, 'round-the-way, down to earth sex symbol in the industry. Before you scroll down to see who she is, here's one more hint: Her daddy is a well connected prominent figure in entertainment and has been so for decades. Think you know who she is ILOSM fam? Keep scrolling to see if you're on point with your guess…

The Baby Is…
She's none other than Ms. Sanaa Lathan! If you're like me, you've probably been diggin' Ms. Lathan ever since Love & Basketball and The Best Man days. She's one of the few actresses who has managed to keep her name out of controversy in this new aged-era of social media. Therefore, when many of us saw her name trending all over social media a few months ago, it caught our attention about the actress who typically flies under the radar, when it comes to being a trending topic. What was all the ruckus about? Thankfully over something that was beautiful and drama free. It was the topic of Sanaa shaving off her long, luxurious natural hair, into a bald fade…
Before…
https://www.instagram.com/p/BYQxK-TlZqk/
After big chop…
https://www.instagram.com/p/BYrNcwmjxp1/
Ms. Lathan looked sexy as hell when she went bald. She also proved, yet again, that the natural beauty she's always displayed, was just as potent as it ever was.
She later revealed that her head shaving was for a film she was shooting at the time. Recently, Sanaa's still been out her slayin' Hollywood, as she continues to rock her low fade and bathing suits…
https://www.instagram.com/p/Bdc9hm9B25R/
https://www.instagram.com/p/BdTyePbBsha/
Sanaa's Dad
By the way, as we mentioned before, her pops, Stan Lathan, is a legend in the entertainment field. Most of us have been seeing his name appear in TV show credits as a director and/or executive producer, since the 1970's. He's worked on sitcoms like Sanford & Son, Def Comedy Jam, The Steve Harvey Show, Real Husbands of Hollywood, and more.
Sanaa's Mother
https://www.instagram.com/p/BWJYcFhjOHe/
And of course we couldn't end this without giving a shout out to Sanaa's mother, Eleanor McCoy, as well. A quick fun fact about is that she was one of the dancers in the iconic 70's classic film, The Wiz, and she used to bring young Sanaa to work with her on the set.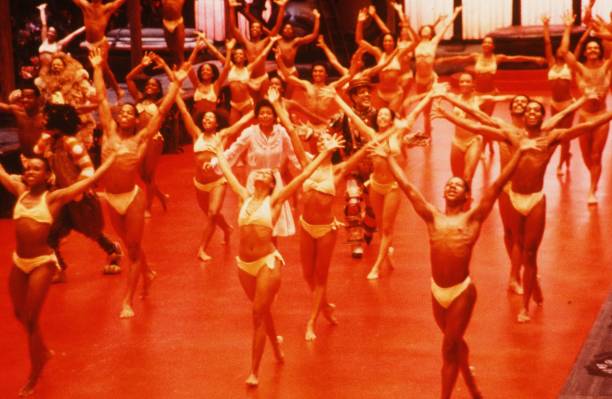 So as y'all can see, a career in entertainment was in Sanaa Lathan's DNA from day one.