Three Women Now Come Forward To Accuse Russell Simmons Of Rape
Posted On : December 13, 2017
Music mogul, Russell Simmons, is in hot water again. Three women have come forward with claims that the co-founder of Def Jam Records allegedly raped them. Simmons has joined the list of powerful men in entertainment, media, politics, and elsewhere, that have been accused of sexual misconduct.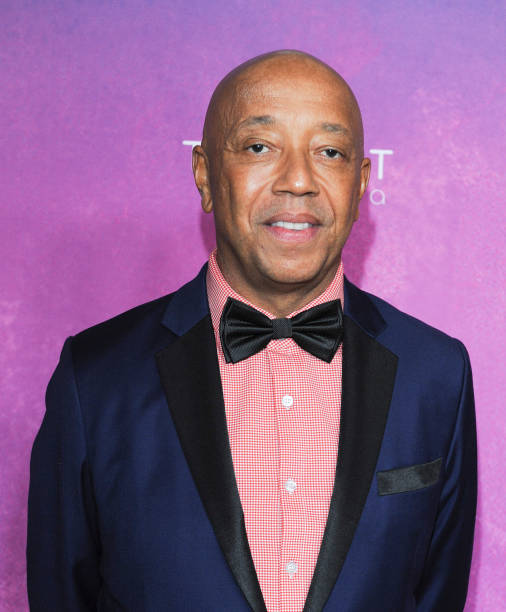 Here Are The Latest Claim Agains Simmons:
Drew Dixon was apparently living her dream in 1995, as a music executive at Def Jam. She was mingling with the stars and working with the hip hop elite, such as Method Man and the Queen of R&B herself, Mary J. Blige. As Dixon's career grew, she claims she became depressed because she was keeping a horrible secret. Dixon was allegedly being sexually harassed by her direct supervisor, Russell Simmons. In speaking with New York Times, Dixon claims that Simmons constantly told her how much she turned him on, by exposing his erect penis. If that wasn't enough, according to Dixon, Simmons also allegedly asked her to sit on his lap, but that wasn't the worst of her allegations. In his Manhattan apartment, Dixon alleges that Simmons raped her. Despite her claim that she repeatedly said "No", Dixon says that Simmons continued to pursue her.
Via NYTimes: "I remember realizing I was cornered," said Ms. Dixon, who said she rejected Mr. Simmons's sexual advances that night directly — "many ways to say no" — as well as explaining that she had just had a gynecological procedure and could not have sex. He allegedly told her he didn't care, she said, "and I just blacked out." … "The last thing I remember was him pinning me down to kiss me on the bed," she said. The next thing she recalled was being in Mr. Simmons's hot tub, both of them naked and Mr. Simmons gleeful. (Ms. Dixon said she had not been drinking and did not think she had been drugged).
According to Dixon, that was the final straw and she left Def Jam.
Simmons' Accuser Also Accuses L.A. Reid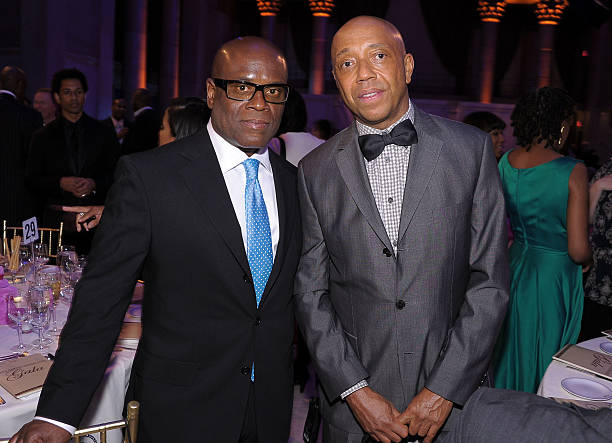 After leaving Def Jam, Dixon went on to work as a music executive for Arista Records. She was hoping to continue to rise in the music business, but in 2000, L.A. Reid replaced Clive Davis atop the label. Dixon claims that the sexual harassment continued, as she alleges that Reid constantly made sexual advances towards her as well. In 2002, at the top of her game, Ms. Dixon left the music industry for Harvard Business School because she stated that she was not willingly to sleep her way to the top.
Another Woman Makes Claims Against Simmons
In the late 80's, we all know that Russell Simmons was the man. He made a name for himself as a hip hop promoter, manager of Run DMC, the co-founder Def Jam Records and much more. During that time, Toni Sallie- a music journalist for Black Radio Exclusive magazine- says she met Simmons in 1988 and was impressed. Sallie claims she and Simmons went on a couple of dates and that she decided there was no romantic connection. However, se says they remained friends. Like Dixon, Sallie claims she found herself in Simmon's Manhattan apartment because he reportedly told her that he was having a party. When Sallie arrived, she says that's when she learned there was no party and she was all alone with Simmons. What happened next is horrible, according to Sallie. She claims that Simmons forced himself on top of her and allegedly raped her. She says that she was afraid that no one would listen to her, so therefore she didn't press charges, but she says that she shared the incident with her friends.
A year later, after Sallie claims she was raped by Simmons, she says she encountered him at a music conference in South Florida. Sallie alleges that Simmons was forceful towards her again by grabbing her hair and reportedly chasing her as she ran into the women's restroom for safety.
Via NYT: To this day, Ms. Sallie said, "I don't feel comfortable in a room full of men." Music executives she told about the hotel incident brushed it off, she added. "I felt alone for 29 years," she said, "like nobody would listen to me."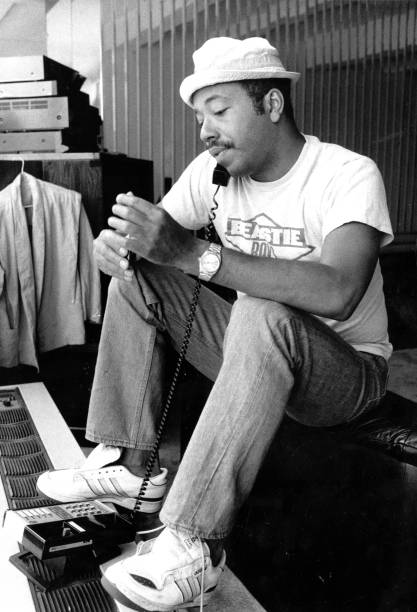 And Another One…
Ms. Tina Baker was an aspiring singer in the late 80's. She had performed as a backup vocalist for Madonna and Bruce Springsteen, and under the stage name, Tina B, she released pop and dance records throughout the 80's. Baker says when she met Russell Simmons, she thought that he would help advance her career. Simmons allegedly invited Baker to his Manhattan apartment in 1990, or 1991, to discuss her career. She said that she had been there before and she didn't think that anything would happen. However, according to Baker, when she arrived at Simmons' apartment, things allegedly got crazy and ugly fast.
Via NYTimes: "It all got really ugly, pretty fast," Tina Baker said. As soon as they entered, Mr. Simmons started pouring drinks and trying to kiss her, leading to a scuffle, she said. She recalled him on top of me, pushing me down and him saying, 'Don't fight me,' Baker said. She was pinned on the bed. "I did nothing, I shut my eyes and waited for it to end."
Russell Simmons Responds To Allegations
Russell Simmons was informed about the rape accusations and he released a statement:
"I vehemently deny all these allegations. These horrific accusations have shocked me to my core and all of my relations have been consensual. I have enormous respect for the women's movement worldwide and their struggle for respect, dignity, equality and power."
[Read Russell Simmons's Complete Statement]
Thoughts on this ILOSM fam?'