Tiffany Haddish Reveals Her Hidden Pain, She Cries At Night, 'I Wake up in the Middle of the Night so Hurt'
Posted On : April 10, 2019
Tiffany Haddish's career has been on the rise for the past few years, and it doesn't look like it will be slowing down anytime soon. With a Groupon endorsement deal and a hit TV show with Tracy Morgan, The Last O.G., Tiffany has come a long way from the troubles of her past, which she has always been vocal about. And she wants everyone to know that the money and fame are cool, but she still has some rough days. In fact, in a series of revealing tweets Tiffany explains the other side of fame.
Tiffany's Life Ain't Been Easy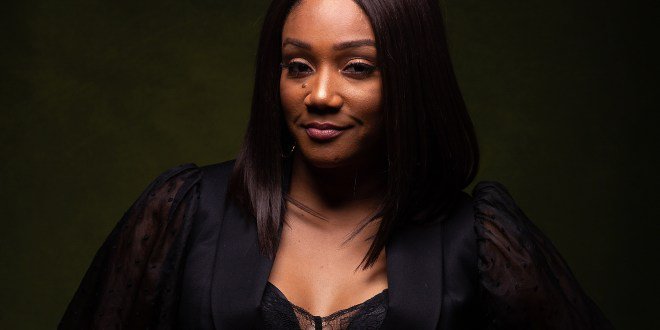 Last year in a candid interview with Vanity Fair Tiffany spoke about her upbringing in foster care as well as the challenges she faced in her early days as a comedian. One story in particular was about how fellow comedian Kevin Hart gave her money when she was living in her car.
Kevin gave me $300, told me to get a room for a week, and I was like, "I don't know where you can get a room for a week in Los Angeles for $300, that's impossible." But I got me a motel room, and he told me to write out a list of goals and start doing something every day toward those goals.

So, I got a room that you could get by the hour up on Martin Luther King and Western at this place called the Snooty Fox, which is really like the ho stroll, but I just wanted to take a shower, take a little nap, write out my list. I wrote: Get myself an apartment. Do these things, all these people I wanna work with, everything. I pretty much tackled almost all those goals.
Since that time Tiffany has been making all of her dreams come true, but she must still feel the scars from those former days because she has taken to Twitter to express how she's still dealing with her past trauma.
Next Page: Tiffany Tweets About Her Hidden Pain >>>