Tiny Disagrees With TI's Protest Over Greenleaf Actress' Brutal Houston's Arrest
Posted On : May 23, 2018
If you've been outta the loop for the past two days, then you probably missed the major backlash a Houston's Restaurant in Atlanta, Ga. has been getting. After three African American actresses, were violently arrested for seemingly foul reasons, rapper T.I., has been calling for a nationwide boycott against the franchise.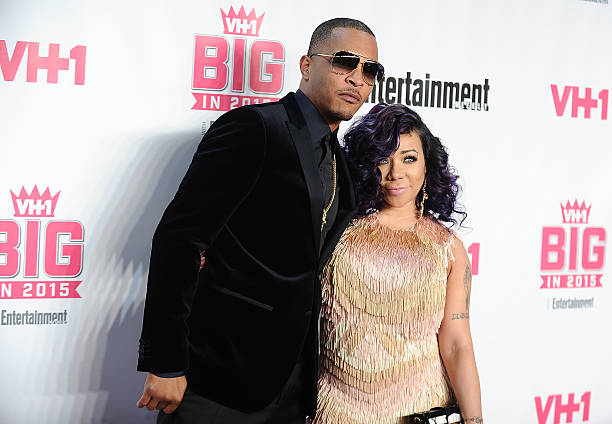 Actress, Asia'h Sharrell Epperson (in the video below), of the OWN Network series, "Greenleaf" and two of her fellow actress friends, Brittany Marie Lucio and Erica Walker, were victims of police brutality. Officers reportedly arrested them after a Houston's Restaurant security guard (who is said to be a police officer working a side job), called cops because the ladies 'took too long' in the bathroom. Each of the ladies are denying they did anything wrong and that the officer's actions were unprovoked and excessive.

Soon after the disturbing video surfaced, which was recorded by Asia'h, many celebs' and civilians alike, have joined T.I.'s call for a permanent shut down of all Houston's locations. This comes just months after T.I. and others were successful in shutting down another Houston's in Atlanta, following a racially profiled incident that was also caught on video. Through it all, Xscape singer, Tameka "Tiny" Harris, was outside protesting and boycotting Houston's right alongside her husband T.I. This time though, she feels slightly different from him, regarding the current incident.
Tiny Explains Why She Doesn't Fully Agree With T.I.
Paparazzi caught up with Tiny early Wednesday and asked her thoughts about T.I. calling for a national closing of all Houston's restaurants. Tiny said she agrees that the security guard and the officers should be reprimanded for their violent actions against the actresses, but she doesn't agree that ALL of the restaurants should be closed. Her husband, as well as the three ladies, believe that if they were not Black, they would have been treated with far more respect by the officers and Houston's employees. However, because the arresting officers were Black, Tiny feels that it was not motivated by race and therefore, only that particular Atlanta branch should be held responsible for their actions. See what else she had to say in the video clip below:

Russel Simmons & Marlon Wayans Asks Public To Stand With T.I.
Although Tiny doesn't 100% agree with T.I. on this matter, as we previously reported, actor/comedian, Marlon Wayans, most definitely does. Now, Def Jam mogul, Russell Simmons, has jumped in to applaud T.I.'s activism and join the fight to push back against Houston's as well:
Houston's Releases Statement
In an attempt to immediately do damage control, following the now viral arrest video, Houston's has released a statement that didn't quite seem all that remorseful:
"The evidence we have seen thus far shows that three women arrived approximately 30 minutes after closing time, they went into the restroom as a group after being told that the restaurant was closed. The three stayed in the restroom for more than 10 minutes, and refused to leave despite repeated requests from several managers to do so. Eventually, an off-duty Atlanta Police Officer was summoned with whom one or more of the women got into an altercation that led to arrests. Based on our current understanding, we believe our managers responded appropriately to this unfortunate situation."