Tom Hanks' Adorable Black Grandbaby & Her Mom Surface And Fans Very Surprised
Posted On : March 7, 2018
When word spread that legendary actor, Tom Hanks (61), and his actress wife, Rita Wilson (61), recently had a new half African American granddaughter, many of his fans were like, 'Nah, that can't be true.' Well, yep people, it's true, and Tom and his family are in love with their adorable little princess…
The photos of the Hanks' grandchild, Michaiah, and her mother first surfaced in December 2016, when she was 8 months old. The really stupid thing about the many negative racial online comments that some Hanks fans made about them is that they obviously forgot who Tom Hanks is. He's long displayed liberal views, he's been an avid supporter of former President Obama and Hillary Clinton, he's a very vocal anti-supporter of Donald Trump and a public opposer of racial injustice. But apparently many fans were fooled by his Clint Eastwood directed movies and such, without realizing Tom was just acting (FYI: Eastwood is an avid Trump supporter, who also recently exposed his own close-minded racial views in an interview). Anywho, see Hanks' beautiful grandbaby, his son who fathered her, and the child's mother below…
Meet Tom Hanks' Grandbaby & Her Parents
Mail Online confirmed that this is Tom and Rita Hanks' precious granddaughter, with her mother, Tiffany Miles, who gave birth to her daughter in April (2016). Word on the Old School curb is that the Hanks love them some little Michaiah and that she calls Tom 'Pappau' and Rita 'Yia Yia'- the same names their two other grandchildren call them.
Chet Hanks announces he has turned his life around for daughter https://t.co/KdH4Ga68qz

— Earl Castro (@asfast) December 30, 2016
Tom Hanks's new granddaughter emerges in public for first time after Chet Hanks talks about her in his new song… https://t.co/pusJEYrvEu pic.twitter.com/irh8NyvmJU

— Mezome (@mezomefans) December 31, 2016
Fun fact: Michaiah's mother, Tiffany Miles, also once aspired to be a host of the now cancelled 106th & Park, check out her audition video below:
The father of Michaiah, is Tom and Rita Hanks' 27 year old son, Chet Hanks, who loves his 1 year old mini-me more than anything in this world.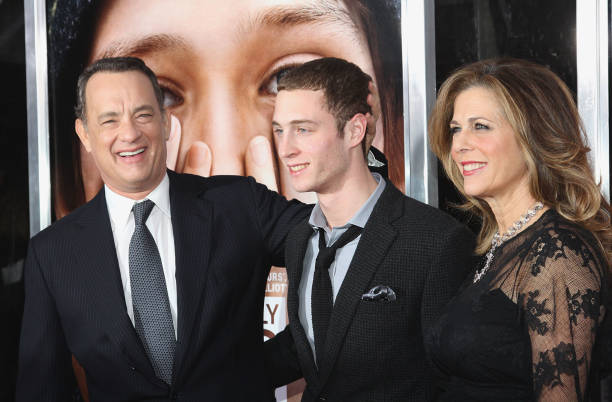 Chet (who is also a rapper/singer/actor known as Chet Haze and Chet Hanx)  credits his daughter, Michaiah, with being the person who "saved" his life, which was previously scarred by past struggles of drug addiction and wild behavior:
https://www.instagram.com/p/BdYUUezH6Zh/
https://www.instagram.com/p/BTkw5rXAKVw/
https://www.instagram.com/p/BTkyHOngrfY/
Chet Hanks' Announcement Of Gratitude After Daughter's Birth
In early December (2016), Chet Hanks took to social media to make sure he announced news of his daughter, before the media did and to also address his followers, after he'd been M.I.A. for a while. He let them know he became a father during his absence and was grateful that the birth of his daughter had finally turned his prior troubled life around: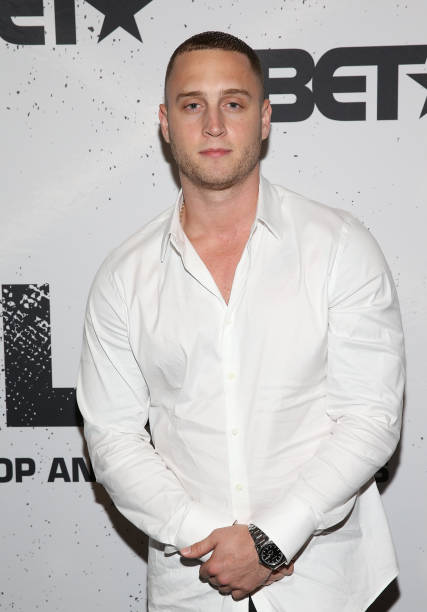 "I know I have not been that active on the gram lately because I have been figuring out my life, which is what we're all doing. […] I want to share something today… I have a daughter. I do have a daughter." He also said his child is the "best thing that's ever happened" to him. "She's the reason why I turned my life around and got sober," he said. "I've been sober for over a year and a half from everything. I don't post her on Instagram because her privacy is sacred to me," he said. "She's not something to be posted, she's something that I love. That's changed my life. It hasn't been easy making all my mistakes in public but I'm figuring it out. I'm doing the best I can."
Tom Hanks' Son Defends Daughter's Mother From Haters
Like we mentioned earlier, following the reveal of Chet Hanks' daughter and her mother, sadly, there was some negative comments and portrayal of the way Tiffany Miles was presented in the media. Obviously, it was due to the fact that she's an African American woman, with beautiful chocolate skin, which apparently caused some to hate on her. After seeing what was being said about Tiffany, Chet spoke up in her defense on Twitter:
Really sad how the media has to portray the mother of my child in such a crass way. She is one of the nicest people I know…

— Chester M. Hanks (@CHETHAZE) December 8, 2016
The fact that Chet, Tiffany, and the Hanks fam' were able to keep Michaiah away from the public's eye for the first 8 months, proves they did a great job shielding her. But obviously, they knew they could only keep her from the public view for so long, because the baby still has to go out and explore the world. So now that she's here, they should have nothing to fear. They all love the little girl unconditionally and for any of Hanks' fans who are shallow enough to have a problem with that, the Hanks need to straight up tell them to kiss him where the sun don't shine.
We wish them all the best and hope that Chet continues to have success with his sobriety so that he can be here for his child and his child's mother. From the looks of his revived acting career, he's holdin' it down quite nicely…see details below…
Chet Hanks Making Noise In Acting Comeback…Joins "Empire"
After getting clean and sober, following the birth of his little girl, Chet Hanks decided to take his acting career seriously again. He has since been getting crazy reviews for his role as "Troy" in Irv Gotti's BET TV series, Tales. He's also been killin' it in his roles on Showtime's hit drama series, Shameless, and on HBO's series, Curb Your Enthusiasm. News also recently broke that Chet will have a recurring role on the hit Fox series, Empire, alongside "Cookie," "Lucious," and the rest of the "Lyon" family, for season 4, which will be airing on March 28th.
He's A Helluva Rapper & Singer
The last thing many would assume, is that Tom Hanks has a son who can actually spit FIRE bars and hold his own against the best of 'em. But here's a reality check: Chet Hanks is that dude…AND he can sing. Get a sample of his skills below…
His rap skills:
https://www.instagram.com/p/BfKVrFvn0M5/
Chet dropped his single, "The Thirst," in 2015:

His single, "Karma Tattoo" is decent too: