Usher Accuser Flaunts Body In Tiny Bikini & Tells Why Mo'Nique's "Fat" Comment Made Her Cry
Posted On : May 1, 2018
Just when you may have thought Usher's herpes accuser, Quantasia Sharpton's, 5 minutes of fame were up, WRONG…think again. Ol' girl is riding that herpes lawsuit wave until the wheels fall off and this go' round, she's actually aspiring to give a positive message about body image and society.
https://www.instagram.com/p/BhkEan-hZzd/
Her Bikini Pic & Body Message
As we all know by now, when Quantasia first surfaced in that now infamous press conference last year (2017), claiming she had sex with Usher at a Days Inn Hotel, many folks had questions. For one, the fact that her claim of Usher rollin' up to a lower budget hotel by himself in the middle of the night to link up with her, raised red flags. Then, of course there were many who stated their beliefs that Usher would not be attracted to her because of her plus size.
Now, I said it before and I'll say it again, I never doubted that Usher would have sex with a beautiful plus sized woman like Quantasia, because there are millions of men who are attracted to plus sized women. Also, being plus sized does not automatically place one in an unattractive category by any means. However, what I did doubt, was Quantasia's claims about the Days Inn late night creep and the conflicting details that came out afterward.
At any rate, her latest bikini post is her effort to inspire plus sized women to love the skin they're in, which is a much needed message in today's superficial/artificial society. Check out her bikini post below:
https://www.instagram.com/p/Bgw65_WhVpm/
https://www.instagram.com/p/BgbiGArFx2r/
How Mo'Nique Made Her Cry
After seeing Quantasia's bikini message, I did a lil' more diggin' and realized that prior to her bikini post, she'd admitted that comedian/actress, Mo'Nique, made her cry. A few months ago, during Mo's 'Breakfast Club' interview, the Oscar winner talked about how being a plus sized African American women in a male dominated industry came with a stereotypical negative connotation.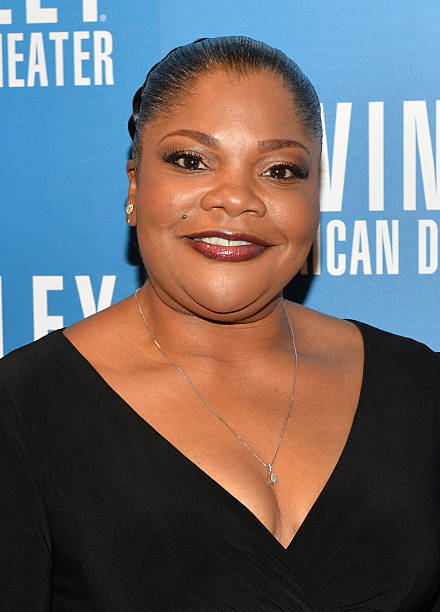 In response to Mo'Nique speaking up about her plight, Quantasia was inspired to speak out about all of the jabs she's gotten from the public about her weight, ever since coming out as an Usher herpes accuser:
quantasia_sharpton: "I'm a big fat black women. What big fat black women stands up and says this is not fair? Because the feeling with some of our sisters and brothers is that Monique you should be grateful you got invited to the party because of the way you look." – @therealmoworldwide This part made me cry. Fat women especially fat black women are told to shut up and suck it up, we should be grateful because opportunities wouldn't be handed to us normally because of our size. I've heard many times that a man that shall not be named couldn't have slept with me because I'm not what society deems beautiful. That because I'm fat it's most likely to not have happened because fat women aren't wanted. I've been told on the flip side that I should be happy that a famous man would want me so I should shut up. Fat phobia is REAL. It's EVERYWHERE. Fat people have been dealing with it for years. I refuse to deal or put up with it. You will not back me into a corner. You are NOT better than me because you are skinner. You are NOT prettier than me. You will NOT be a priority over me. You will NOT tell me to lose weight. You will NOT comment on my size or health. It has to stop..
https://www.instagram.com/p/BfqJTvxBUch/
The Latest On Her Lawsuit Against Usher
Word on the Old School curb is that Quantasia's pending herpes lawsuit trial against Usher just got pushed back it's scheduled August 2018 date, to Feb. 11, 2019. Here's what Bossip reported on that:
An LA County court judge ordered Quantasia Sharpton's trial to be pushed back from this summer to early 2019 after Usher questioned whether Los Angeles was the legally appropriate venue for the suit's allegations involving an anonymous woman who joined Sharpton on the case.
Although I'm still confused about Ms. Sharpton's lawsuit, because she claims Usher did not give her Herpes during their alleged Days Inn hook-up, we'll still keep y'all posted on their trial.